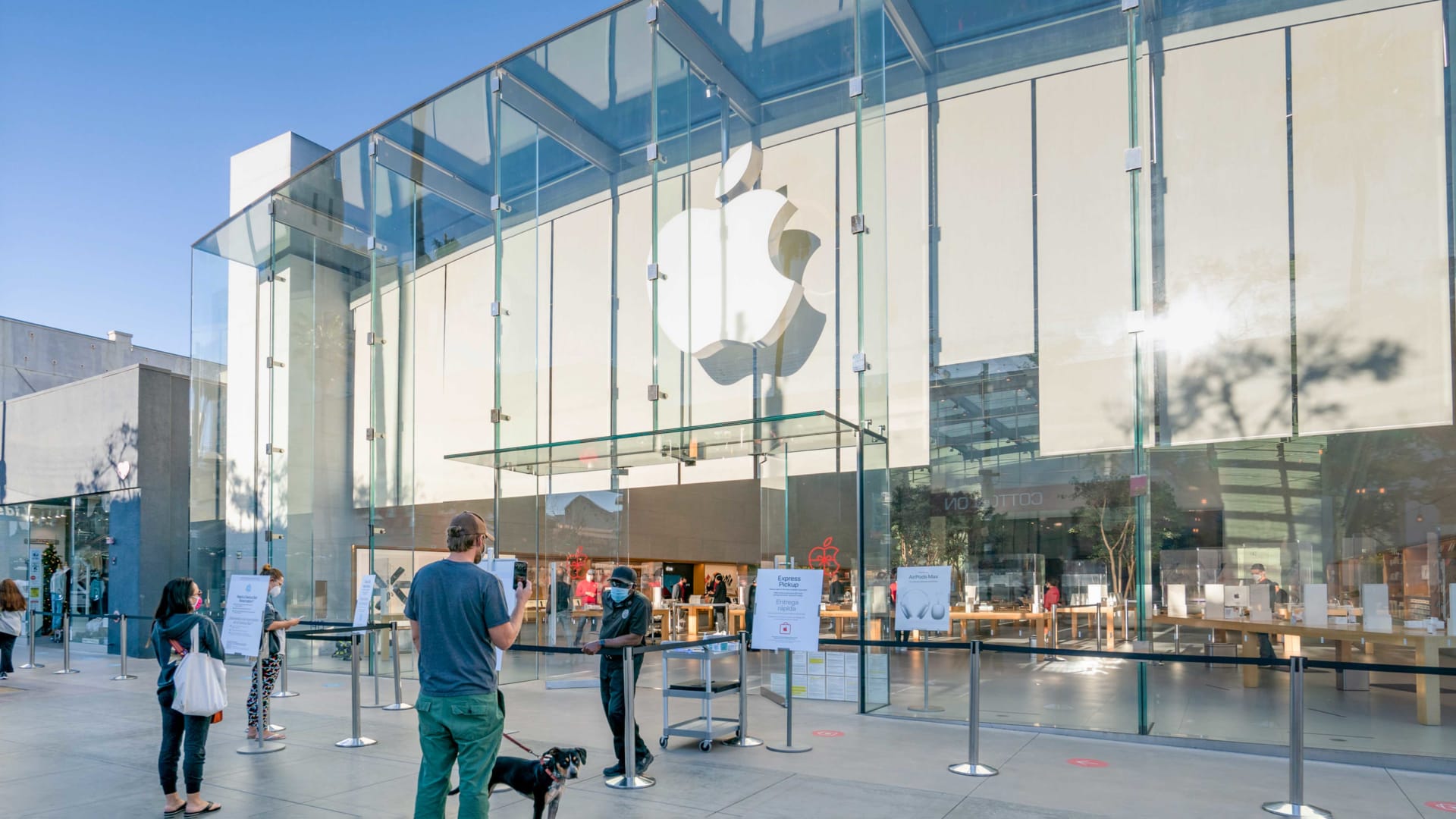 On Monday, the company reopened the final locations in Texas that had been closed. Depending on where you live in the country, the degree to which your local Apple Store is open may vary. In some cases, that is limited to order pickup and Genius Bar appointments. In other areas, like in New York City, you can shop in the store, but you have to schedule a time to "Shop With a Specialist."
On the safety front, Apple was one of the first retailers to require masks in its stores, enforce social distancing, and conduct health screenings of every customer who entered one of its stores. It also hasn't been afraid to adjust the level of service offered in different locations, or even close them altogether as circumstances require.
At the same time, Apple started offering some of its in-store experiences virtually, creating a "Today at Apple at Home" section on its website. Users can watch videos to learn more about taking better photos, recording audio, or drawing on an iPad. Apple even announced last month that it was offering live video courses that help users get more out of their Mac, iPhone, or iPad.
Despite all of that, the fact that Apple's stores are all now open in the U.S. is a good sign for one simple reason: Apple has, as much as any other company, provided a pretty accurate barometer of the current state of public health on a local level. That's because Apple has closely monitored the data and used it to inform its decisions. Whether an individual store was open or closed has been closely tied to the trend line of cases in that area.
Apple's retail locations are the most valuable in the world when measured by sales per square foot. Obviously, the company would rather not have them closed. During its most recent earnings call with analysts, the company even mentioned the closures as having an impact on things like selling watches, or on AppleCare, the extended warranty service that Apple offers on its products.
So, the company got creative and adapted its retail locations to provide the right balance between safety and service. Where it wasn't safe to fully reopen, Apple offered walk-up service for order pickup. As cases dropped in an area, the stores offered more options for customers.
It's also worth noting that Apple hasn't been afraid to make changes when necessary. Every business wants to reopen and stay open, but there's no benefit to doing so at the risk of jeopardizing the safety of your employees, your customers, or your community.
The fact that Apple has reopened all of its stores means that we're headed in the right direction in terms of getting closer to whatever normal looks like after the pandemic. It doesn't mean it's over, and it doesn't mean anyone should let down their guard, but considering it's the first time they have all been open since March 13 of last year, it's a reason for optimism.
It's also a lesson for every business. The companies that have best weathered the past 12 months are the ones that have found ways to quickly shift and adapt to changing circumstances, and got creative about how to continue to serve their customers.
Mar 3, 2021