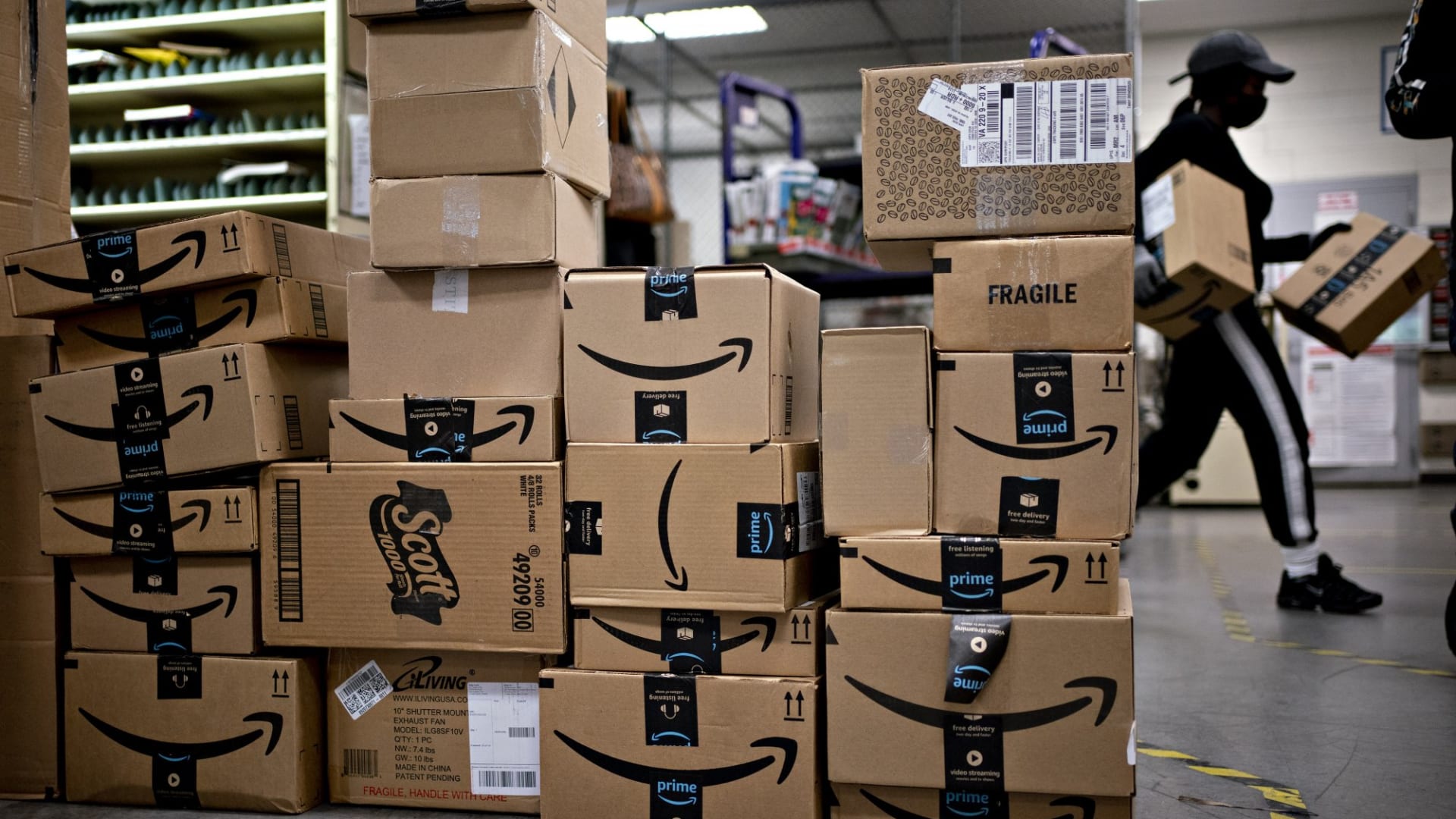 Amazon's Prime Day sale is one of its biggest shopping events of the year, rivaling even the Black Friday/Cyber Monday weekend. If you're a small business that sells products on Amazon's Marketplace, it's a huge deal. Last year, for example, the company said it was the biggest shopping event in Amazon's history, driving billions in sales, much of that to smaller third-party sellers. Amazon has previously said that as much as half of the sales on its site come from those third-party sellers.
Over the years, Amazon has made changes to Prime Day, moving it a little, and even expanding to two days, but it almost always occurs at a much-needed time: the beginning of July, when retail sales are generally lower, at least compared to the holidays.
Now, however, Amazon says it will delay Prime Day indefinitely. First, it was expected the company would delay Prime Day until September. Then, the company told sellers they should mark the week of October 5 on the calendar, although that was meant as a placeholder.
At this point, the company isn't saying when Prime Day will happen, just that it will share "more details soon." Through a spokesperson, Amazon told The Verge: "This year we'll be holding Prime Day later than usual, while ensuring the safety of our employees and supporting our customers and selling partners."
It isn't hard to understand why Amazon would delay Prime Day. Like every other business, Amazon has had to adapt to the Covid-19 pandemic. However, the global spread of a virus that has kept people largely at home for the past few months has had a very different effect on Amazon's operations than those of many other businesses.
Online shopping has surged as people avoid many of the retailers they would normally visit for everything from toilet paper to clothing and shoes. At the same time, Amazon's workers have complained about safety procedures and lack of protective gear. Both of those circumstances have put pressure on Amazon, which earlier in the year put restrictions on sellers using the company's fulfillment services.
That came as the company struggled to keep up with its promise of one or two-day delivery, with many products being delayed for weeks or more. This week, in order to make room for holiday sales, Amazon sent a note to sellers that it is limiting the amount of inventory sellers can keep at the company's warehouses.
Of course, Amazon benefits even if it doesn't sell as many products, since the real profit driver for the company is the $119 new members pay each year to be a part of Amazon Prime. That puts it at odds with sellers who actually count on customers buying their products. For Amazon, sales are already at a high point, and the company's stock has followed--setting records this month. For smaller retailers who sell on Amazon, Prime Day could be the only way to generate enough revenue to salvage a chaotic year.
One particular challenge for those sellers is that the later Amazon pushes Prime Day, the closer it gets to Black Friday. Sellers who count on both of those shopping events are likely to be faced with consumers who split their shopping instead.
Sure, Amazon is a great place to sell, since it gives you access to millions of consumers. However, like any platform, being there also means playing by someone else's rules. That's bad news, and it means that sellers should start looking at other creative ways to take back control over their own destiny.
Jul 22, 2020