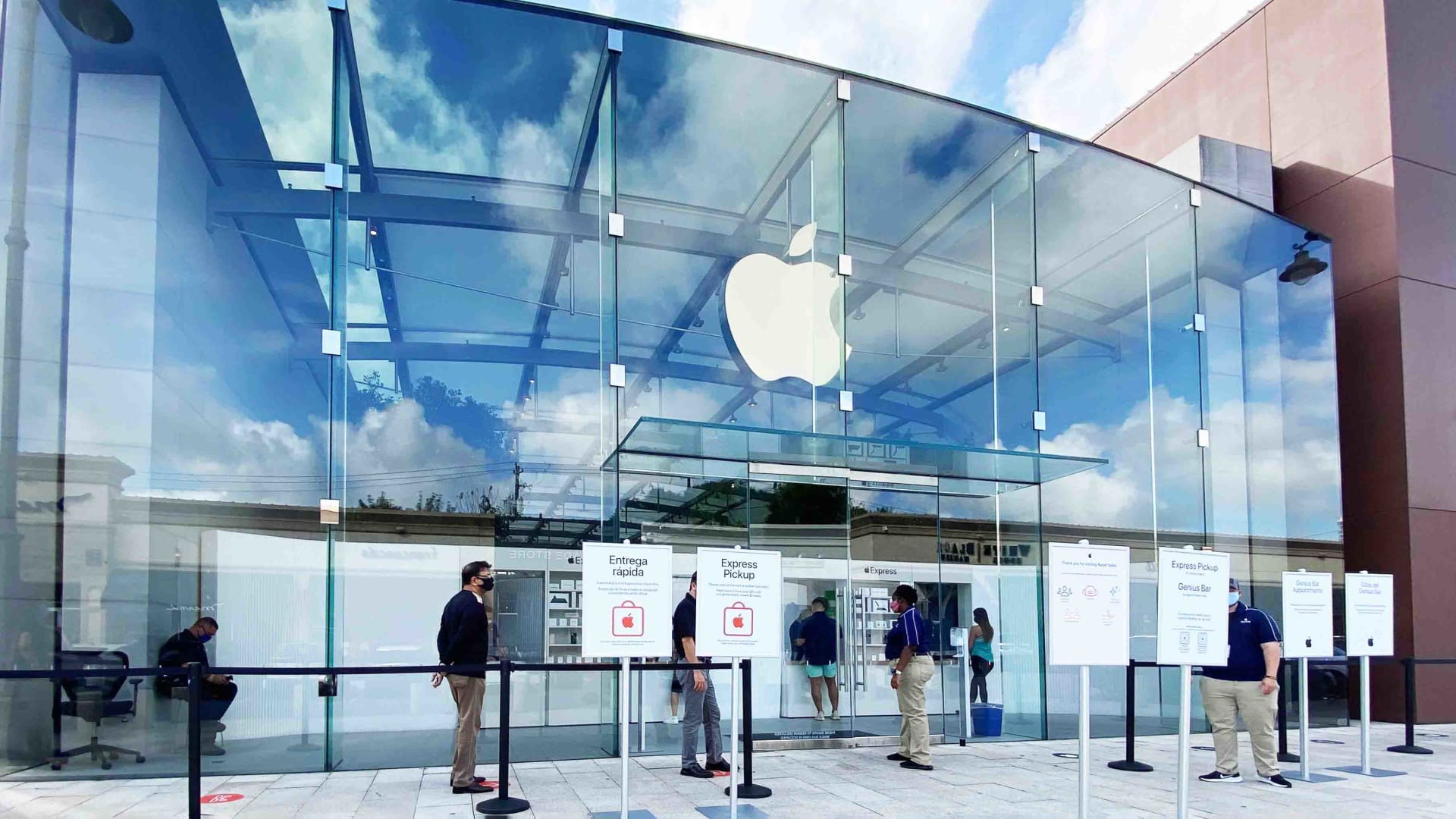 Today is officially the launch of the iPhone 12 and iPhone 12 Pro. That means that if you haven't already pre-ordered a new device, this is the day they will be available to purchase in-person. Of course, in many cases, many people still aren't sure they want to be standing in line inside a crowded store, waiting to try out the newest versions of the iPhone.
Apple's retail locations are famous for drawing large crowds on iPhone launch days. For that matter, before the entire world mostly shut down, Apple Stores were full of people whether there was a new product or not--it's what has made them the most profitable retail spaces in the world. Apple seems to understand that reality and is offering a variety of ways for customers to order and pick up the latest iPhones and iPads when they debut today. Here are the five ways Apple is making it easy to shop for an iPhone:
Shop With a Specialist
If you are the type of person that wants to see the iPhone 12 in person before deciding which model you want to buy, you can still go to most Apple retail locations to that. However, since many areas are still limiting the number of people that can be in a store, Apple has created a really smart program it calls "Shop With a Specialist." You can make an appointment online at apple.com/retail and schedule a time to go into the store to check out the new iPhones.
I understand that you might not be the type of person that enjoys being led around a store by a salesperson, I'm the same way. I will say that when I visited the Fifth Avenue store in New York City, that wasn't what it felt like at all. In fact, it was actually pretty enjoyable. Still, if that's not your thing, you can still get your iPhone from an Apple Store without having to meet with anyone.
Order online/Store Pickup
If you want to get your new iPhone from an Apple Store without the personal touch, you can order the model you want online, and then choose to pick it up at the store near you. In most cases, Apple has an area outside the front of the store for pickup, meaning you won't even have to go inside.
Same-Day Delivery
Even better, you can order your iPhone 12 online from your local store, and have it delivered to you, often within just a few hours, for $9.00. Apple uses third-party delivery couriers for what it calls "no-contact delivery," meaning they will leave it on your porch without requiring you to sign something. In most cases, they will simply confirm that you are home to be sure you receive your package.
Express Pickup
In areas where Apple operates retail locations that have either closed due to the pandemic, or where it makes sense to restrict capacity even further, the company is converting those stores to "Express Pickup" stores. Essentially, the stores have a wall built across the front with windows for order pickup and Genius Bar appointments. In Houston, for example, this has meant that Apple has been able to reopen stores it has otherwise closed due to local health conditions.
Carrier
Of course, you can also get an iPhone directly from your carrier, and Apple made a point to me that you can save up to $800 off one of this year's iPhones when you take advantage of the deals offered by the big wireless companies. You can actually get the pricing through Apple's retail locations, but if you aren't close to an Apple Store and want to see the iPhone in person, this is your next best bet.
Oct 23, 2020