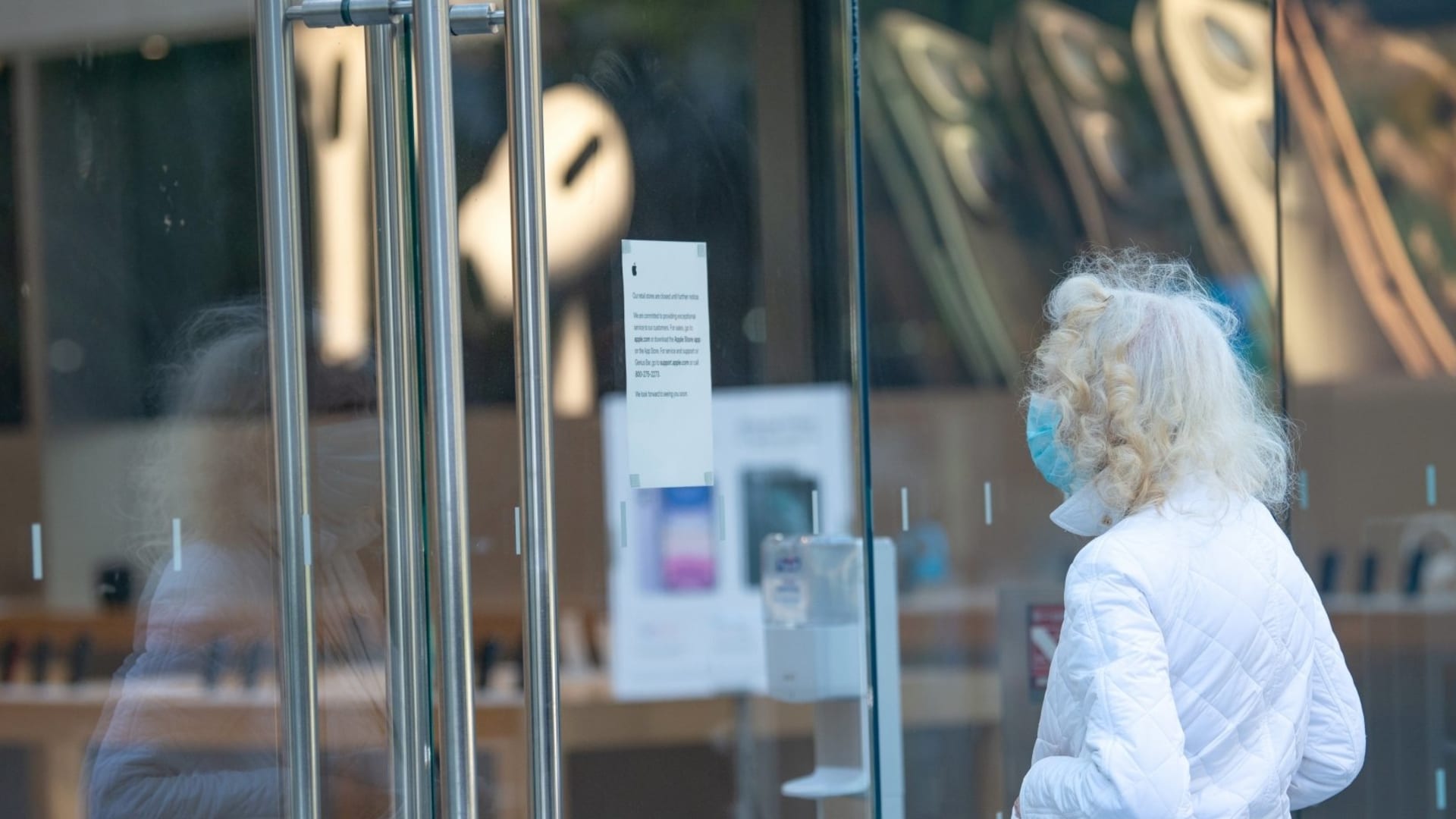 Over the past few weeks, many of those stores have begun to reopen, with 154 of its 271 U.S. stores open as of this week. Now, 11 of its stores will close again in response to a rise in cases in four states.
"Due to current Covid-19 conditions in some of the communities we serve, we are temporarily closing stores in these areas. We take this step with an abundance of caution as we closely monitor the situation and we look forward to having our teams and customers back as soon as possible," Apple said in an emailed statement.
In addition, Apple says that customers of those stores who have iPhones or Macs in repair will be able to pick them up through the weekend.
Apple had already taken a cautious approach to reopening its iconic retail locations, putting measures in place to protect both its employees and customers, including temperature checks and face coverings. The company had already stressed that it wouldn't hesitate to shut the doors again if necessary.
Apple's senior vice president of retail, Deirdre O'Brien sent a memo in April that stressed that the company's decisions about how and when to reopen stores would be based on the current situation in each area:
We are continuing to monitor local conditions for every Apple facility on a daily basis, and we will make our reopening decisions on the basis of thorough, thoughtful reviews and the latest guidance from local governments and public health experts.
The company had said it hoped to have more than 200 of its stores open by the end of this week, but as cases begin to rise in some states, the company is temporarily closing stores in affected areas. The news caused stocks to fall more than 200 points before recovering.
For small-business owners, it's a reminder that the plan for reopening your business should consider what benchmarks you'll use to determine when it's safe to bring customers back into your storefront. It should also take into account what would cause you to close again--and you should be prepared for the fact that that could very well become reality.
Most businesses were caught off-guard when they were initially forced to close their doors, but that isn't true this time. This time, as you reopen, not only should you have a plan in place to do that safely, but you should also have one that details how you'll respond if you need to shut them again.
That plan should include how you will communicate with your customers, what you can do to address their needs, and how you will support your team members if they are going to be off work for a second time. No one wants to have to shut their doors a second time, but it's up to you do make sure you have a plan in place before you reopen your business.
The complete list of Apple Stores that are closing again includes:
Arrowhead
Chandler Fashion Center
La Encantada
SanTan Village
Scottsdale Fashion Square
Scottsdale Quarter
Coconut Point
Waterside Shops
Jun 19, 2020