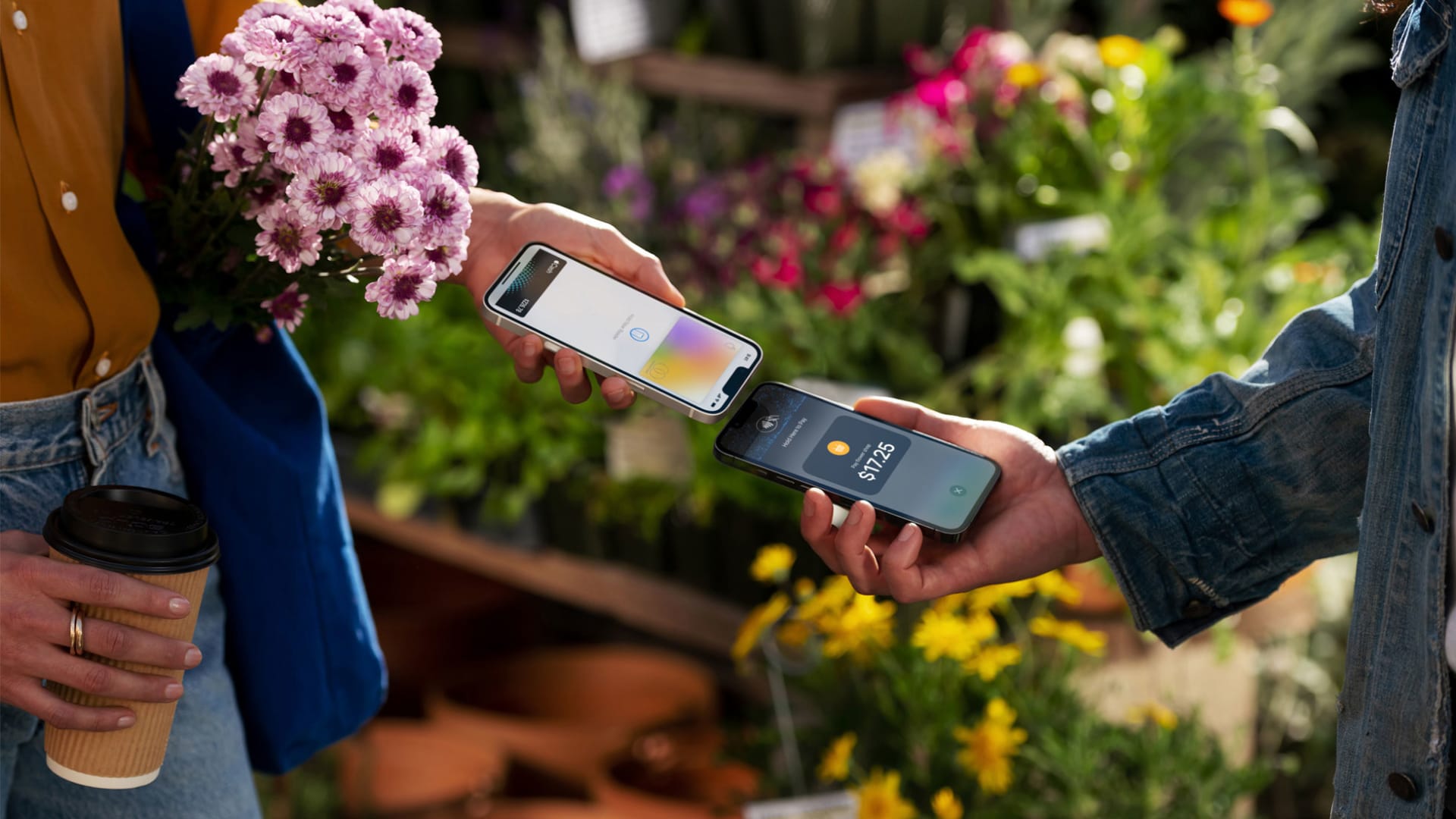 Earlier this week, Apple put out a press release announcing it was adding a feature to your iPhone. Soon, you'll be able to use it as a credit-card reader. Well, sort of. Apple is adding the ability for third-party payment services to use the built-in NFC chip to accept contactless payments. As the press release says:
The new capability will empower millions of merchants across the U.S., from small businesses to large retailers, to use their iPhone to seamlessly and securely accept Apple Pay, contactless credit and debit cards, and other digital wallets through a simple tap to their iPhone -- no additional hardware or payment terminal needed. Tap to Pay on iPhone will be available for payment platforms and app developers to integrate into their iOS apps and offer as a payment option to their business customers.
At this point, Apple hasn't said whether it plans to offer its own service to take advantage of the tap-to-pay feature. Instead, it plans to offer the ability for third-party payment providers to integrate with the feature. In its announcement, Apple said that digital payment processor Stripe would be the first service to take advantage of the new capability.
That's a big deal, as Stripe has become the default online payment processor for millions of small businesses. CB Insights, a research analysis firm, estimates Stripe processed more than $350 billion in payments in 2020. Its customers range from small online shops, to software developers, to large corporations like Slack and Peloton.
While Stripe is currently one of the biggest players in online transactions, contactless payments are a roughly $1.7 trillion market, according to analysts. The thing is, for small businesses, the choice is often between signing a contract with a traditional merchant-services provider and paying for expensive point-of-sale terminals, signing up for a service like Square, or using a peer-to-peer service like Venmo or CashApp.
Square, which first made point-of-sale credit card transactions simple for small businesses with its eponymous card reader that you could insert into the headphone jack of your iPhone, dominates this market. Visit any farmer's market or boutique retail shop, and there's a good chance that you'll see someone using an iPad or iPhone along with a small piece of hardware bearing the Square logo.
The problem is, you're still bringing along another piece of hardware that has to be connected via Bluetooth. What if you have multiple people working? That means adding additional pieces of hardware, often at a cost that can add up. That additional cost and complexity can be a big deal for a small business.
It's at this small end of the scale that Apple's new feature is most likely to make a difference. Being able to accept credit-card payments directly on an iPhone means that you don't have to worry about pairing devices via Bluetooth or making sure your card reader is charged. You just open an app on the device you already have with you.
One of the other benefits is the ability to use a single provider for both online and in-person sales. For example, since Stripe offers both, a small business can have a single payment service. I imagine it won't be long before other payment processing services follow -- including Square.
I mention it because a lot of the coverage of Apple's announcement suggests this could be the end of Square. For example, this Gizmodo article says just that:
Basically, this cuts out companies like Square, which offer hardware that connects to an iPhone so small businesses (food truckers, farmers market stands) can accept payments from debit cards, credit cards, smartphones, and other devices that support contactless payments.
That doesn't really make sense. While it's true that a business wouldn't need additional hardware to accept payments, I don't think Apple is trying to kill Square. After all, there's nothing sacred about the Square card reader.
Square basically gives away the readers to customers who use its payment processing service. That's where Square makes its money, and there's no reason the company couldn't decide to make its software compatible with Apple's new feature. For that matter, it should.
Getting rid of complexity is one of the things Apple does best. Getting rid of complexity is also something that matters to small businesses that just want to serve their customers without having to manage complicated hardware and technology. It's amazing how the smallest little features can upend an entire market.
Feb 11, 2022