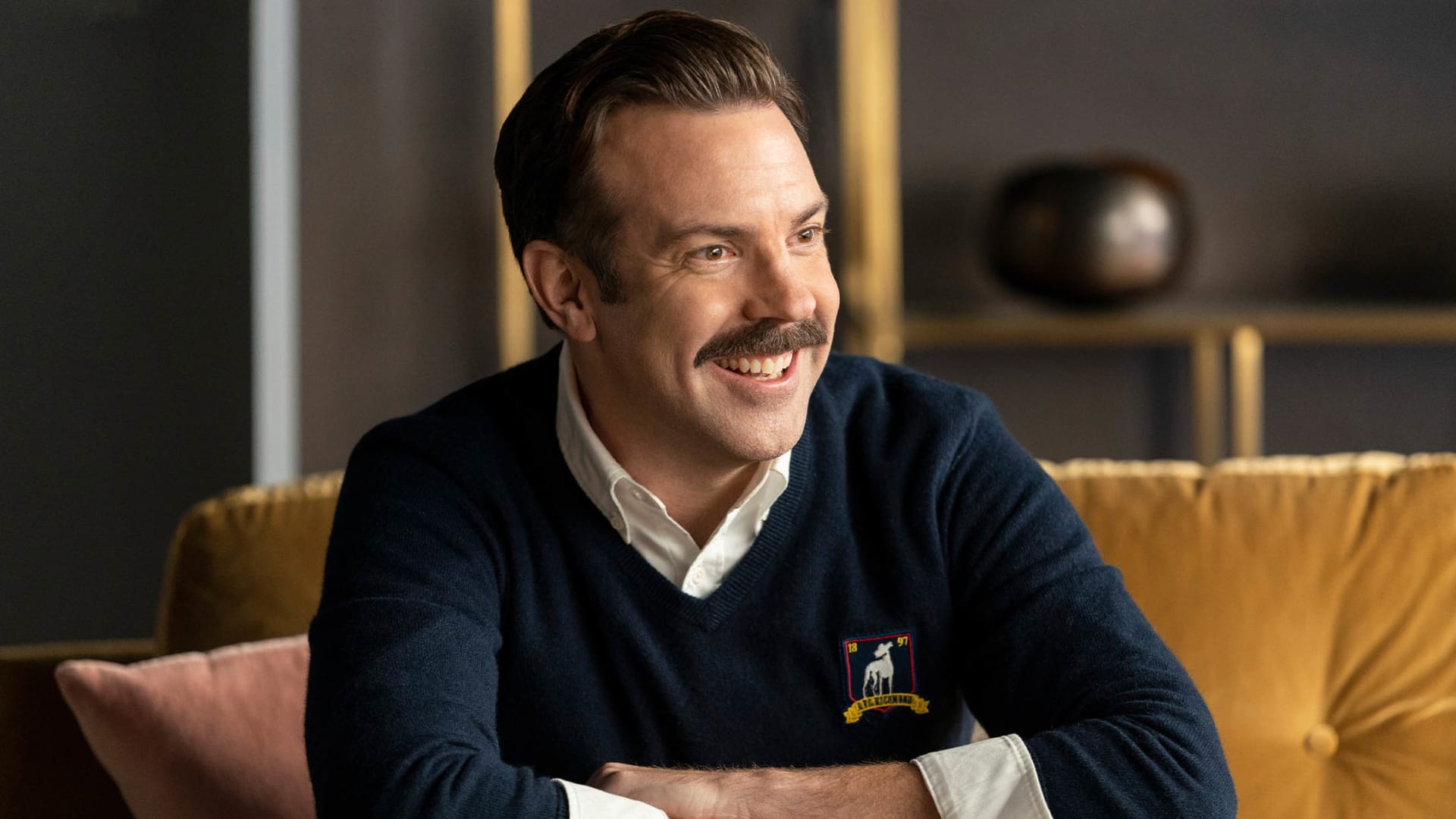 On the other hand, I think you can make a case Apple's biggest hit this year isn't the iPhone 12, which the company says is selling better than even it expected. No, I think Apple's biggest hit this year is a quirky TV show no one saw coming. I'm talking, of course, about Ted Lasso.
If you haven't watched Ted Lasso yet, you should. Not only is it one of the best things on streaming video, but it'll also make you feel better about the world we've all been living in the past 17 months. The second season premiere was released last Friday, but if you haven't watched the first season, it's worth taking the time to binge-watch it. Trust me, you'll want to binge-watch it. It's that good.
More important, Ted Lasso isn't just a big hit for Apple; it's a big hit by any streaming standard. Not to mention, it just landed 20 Emmy nominations, including for best comedy, and a best actor nod for Mr. Ted Lasso himself, Jason Sudeikis. That, by the way, set a record for the most Emmy nominations for a freshman comedy.
To give you a sense of how much faith Apple has in it a year later, the second season debuted on the same day as the Olympic Opening Ceremony. Even with that competition, the second season premiere was the most streamed show on Apple TV+, and earned a mention from CEO Tim Cook at Apple's latest earnings call.
The trailer for the new season even made an appearance at Apple's Worldwide Developers Conference this June, and Cook himself attended the second season premiere. As far as I know, there was no first-season premiere. Ted Lasso wasn't even on anyone's radar when it debuted in the middle of a global pandemic. If it's not on your radar now, it should be.
Overnight, Ted Lasso became the most critically acclaimed show on Apple TV+, and it's an audience favorite as well. Much of that might be due to the fact that it had the good fortune of premiering at a time when we could all use a healthy dose of optimism and empathy.
Except, it didn't happen overnight.
Sudeikis was first approached about playing the American football coach who takes over a struggling English soccer club as he was leaving Saturday Night Live back in 2013. NBC Sports was looking to promote its English Premier League programming and wanted to play off one of Sudeikis's characters from SNL.
Sudeikis agreed, and the promos were so well received they made a second spot. Then, in 2015, two years after the commercials, Sudeikis started thinking about what else he could do with the character. He got together with his writing partners, including Brendan Hunt--whom Sudeikis had met 13 years earlier--who acted in the promos and plays Coach Beard in the current show.
The group thought there was something there, but according to an interview with Entertainment Weekly, Sudeikis says the ideas got put on hold when "life happened."
Later, Sudeikis was approached by Bill Lawrence, the creator of Scrubs, about doing a show. While he wasn't interested in Lawrence's pitch, Sudeikis instead suggested a show based on the character of Ted Lasso. Lawrence agreed.
The lesson here is that even when success appears to come out of nowhere, it's almost always the result of months and years of work. It's easy to see something successful and assume it was quick or came easy. That can give us a distorted view of success and lead us to second guess our own efforts.
Instead, it's helpful to recognize that almost nothing that appears to be an overnight success actually is. It's the result of a long struggle against all kinds of circumstances and challenges. Sometimes that struggle takes a lot longer than we'd like. Sometimes we're tempted to quit on our idea. When that happens, it's helpful to remember that success never happens overnight--it only looks that way.
Jul 30, 2021