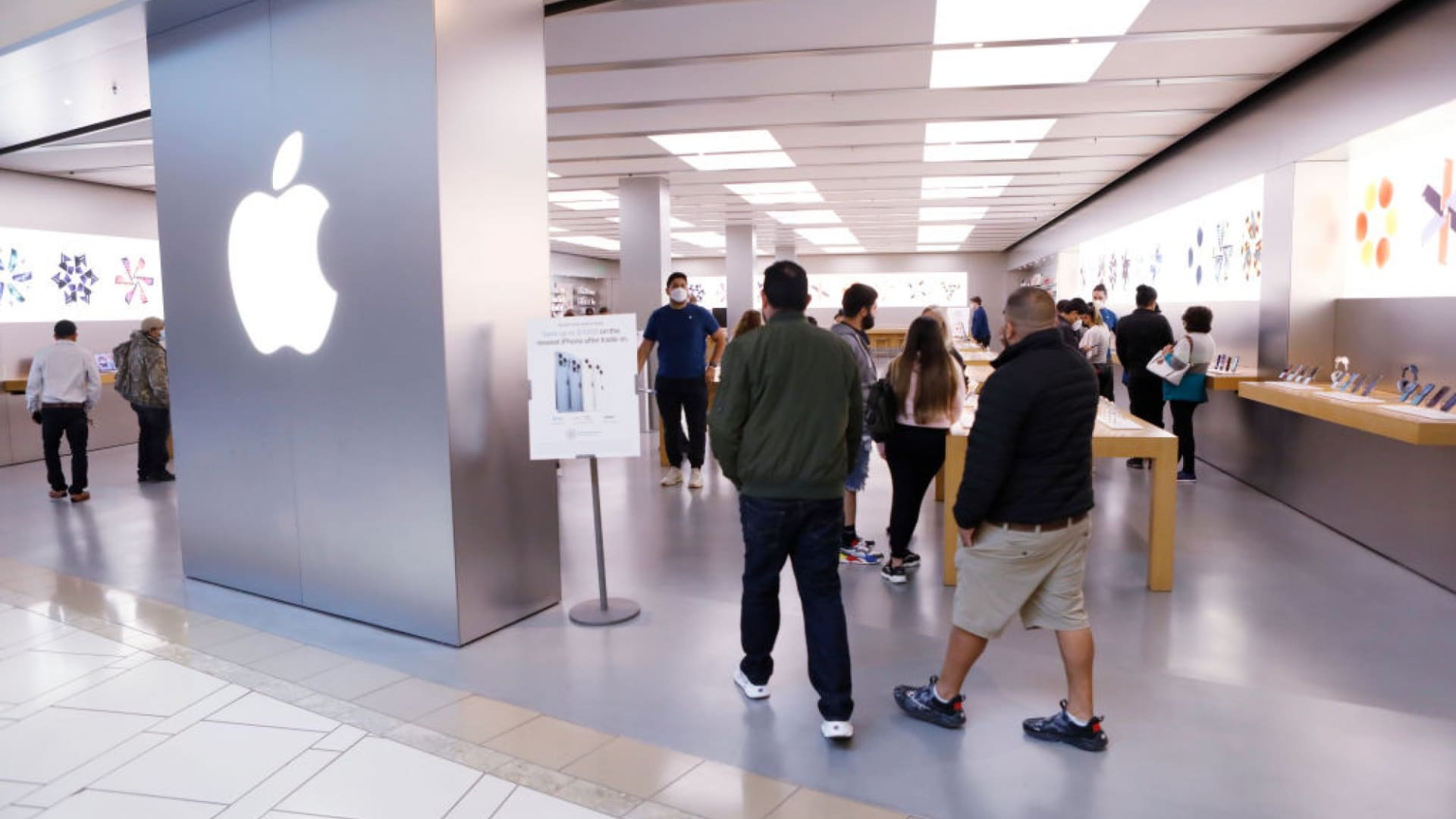 Employees will be required to get the booster shot within four weeks of their eligibility, or they will be required to undergo frequent testing before they'll be allowed to enter Apple's retail stores or corporate offices. Unvaccinated employees will also have to provide negative test results prior to entering work, starting January 24.
"Due to waning efficacy of the primary series of Covid-19 vaccines and the emergence of highly transmissible variants such as Omicron, a booster shot is now part of staying up to date with your Covid-19 vaccination to protect against severe disease," Apple said in the email.
Essentially, Apple is informing employees that "fully-vaccinated" now means getting a booster shot. Notably, Apple isn't threatening to fire unvaccinated employees--or bar them from coming into work--both of which are steps other companies have taken.
Apple's approach is important because of its size and influence. It has the ability to shape the way other companies respond to the changing conditions of the pandemic.
As the world's most valuable, and one of its most iconic, companies, Apple's strategy for bringing people back to the office is closely watched. In this case, the company is applying pressure to employees to get a booster shot while stopping short of drawing a red line.
There are two important lessons here. The first is that Apple is adjusting its definition of "fully vaccinated." That matters because the immunity provided from the current vaccines becomes less effective over time. In addition, new variants have proved more contagious, and more able to avoid that immunity. That's not that different from influenza, which requires a new vaccine every year.
Apple's stance is basically that it wants its employees to be fully vaccinated to protect everyone. That means getting a booster shot. If you don't get a booster, you're no longer considered fully vaccinated, and you'll have to follow the same guidelines as employees who have not received any doses of an approved vaccine.
In that case, you'll have to prove that you are negative for Covid-19 before you come to work. That's a reasonable compromise, and it's one that every business should consider as a model. It's also the type of approach that could help us get back to normal.
The other lesson is that Apple isn't threatening to fire its employees if they don't get vaccinated, or don't get a booster shot. Instead, it's requiring employees who don't get a booster shot to be tested.
Obviously, a company like Apple has an obligation to its employees and its customers to do what it can to keep people safe while they are in its offices and stores--even if some of those people are resistant to the best guidance of health care professionals.
Sociologists and epidemiologists will spend years debating why the Covid-19 vaccines are so controversial--so we'll skip over the debate for now. What's more interesting to me is that Apple is avoiding the unpleasant step of taking a hard line against its own employees--even if it believes something is best for them. Instead, it is creating boundaries that reinforce that its priority is to protect the health of all stakeholders. That's exactly what every company should be doing.
Jan 19, 2022