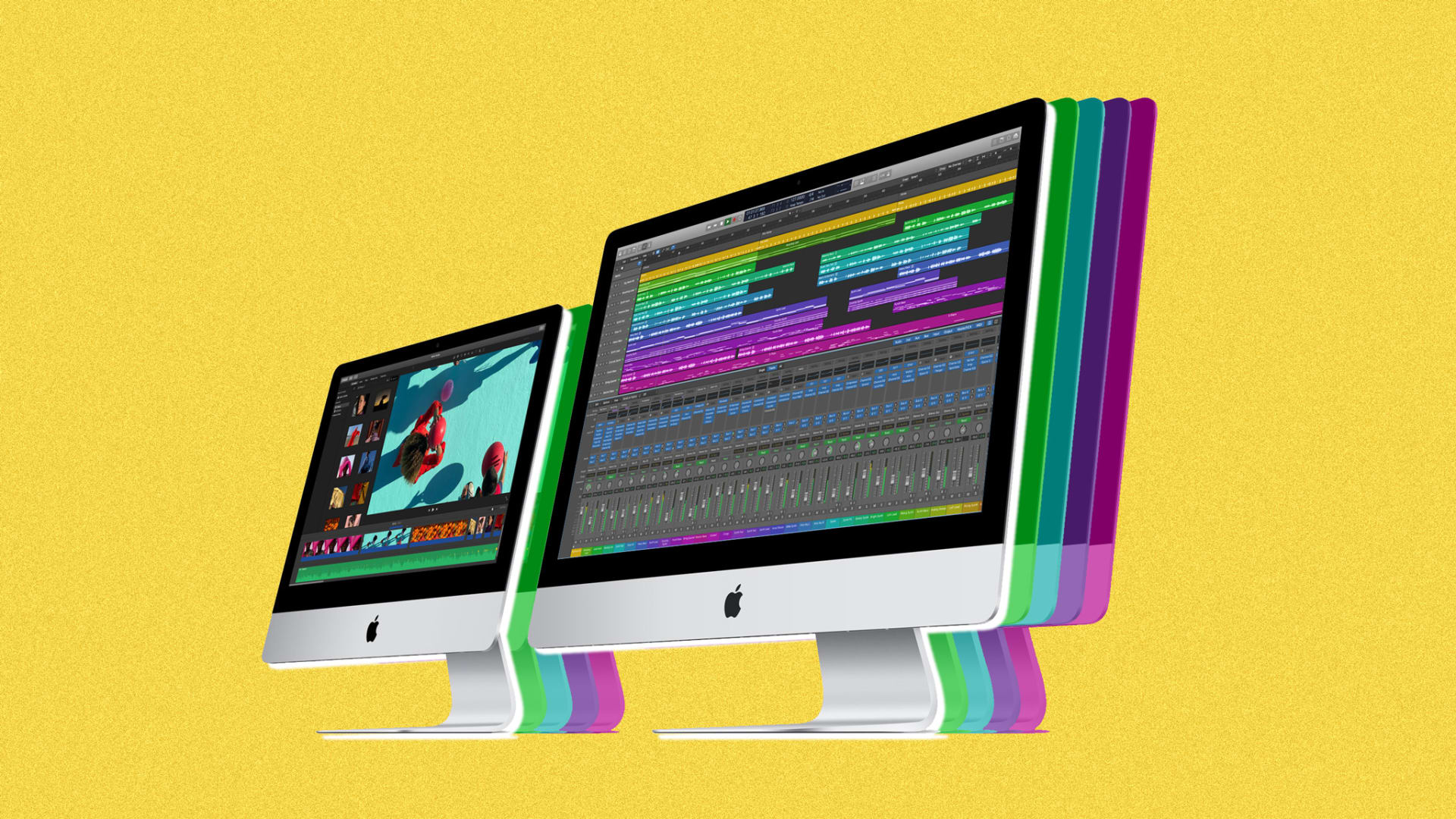 On Tuesday, Apple rolled out new 27-inch iMacs. On its own, that's not really a big deal. We already knew they were coming, and while the iMac is still a great desktop computer, it's not nearly as exciting as the highly anticipated ARM-based MacBooks we expect later this fall. And the new version looks exactly like the old, which means the rumored redesigned form factor will just have to wait.
That doesn't mean it wasn't a worthy upgrade. Overall, the larger iMac still starts at $1,799, but now has faster, 10th-generation Intel Core processors, SSD storage across all configurations, better graphics options, and more RAM capacity. That means you can now get 128GB of RAM, and up to 8TB of SSD storage in a 27-inch iMac, which is more than enough to accommodate most users.
There is one improvement, however, that's a very big deal, and not just for the iMac. For the first time ever, Apple has included a 1080p HD webcam on a Mac. Historically, the built-in webcams Apple has sold are really bad. It's not just Macs actually. Pick almost any laptop and the webcam is likely terrible. That's why I recommend most people who spend a lot of time on video meetings choose a third-party webcam.
Apple was long overdue to fix this and it's hard to imagine why it took so long. Obviously a lot more people are using their webcams right now than ever before, but it shouldn't take a pandemic to highlight the worst part of any Mac. It's not like they couldn't figure it out--even the iPhone SE has a 7-megapixel front-facing camera.
Even if you're not in the market for a 27-inch iMac, this is still good news. Considering the amount of time many of us spend on video meetings, that's a welcome upgrade. And while I'm not really planning to buy a new iMac, it doesn't seem likely that Apple would make this change for the iMac and not include it where people really care, in a laptop.
Which is why I think we'll see the forthcoming MacBook Pro and MacBook Air updates also include the 1080p HD camera. That's very good for everyone who works remotely, which is a lot of us right now.
By the way, Apple also says it will feature a three-microphone "studio-quality array." That sounds a lot like what you get on the 2019 16-inch MacBook Pro, which has lived up to its name. That would be a welcome improvement to the quality of sound you get on those same video calls.
While we'll have to wait a bit longer for Apple to roll out an updated MacBook Pro sporting in-house processors--along with a better webcam--the new 27-inch iMac is available for order today, and is shipping this week.
Aug 5, 2020