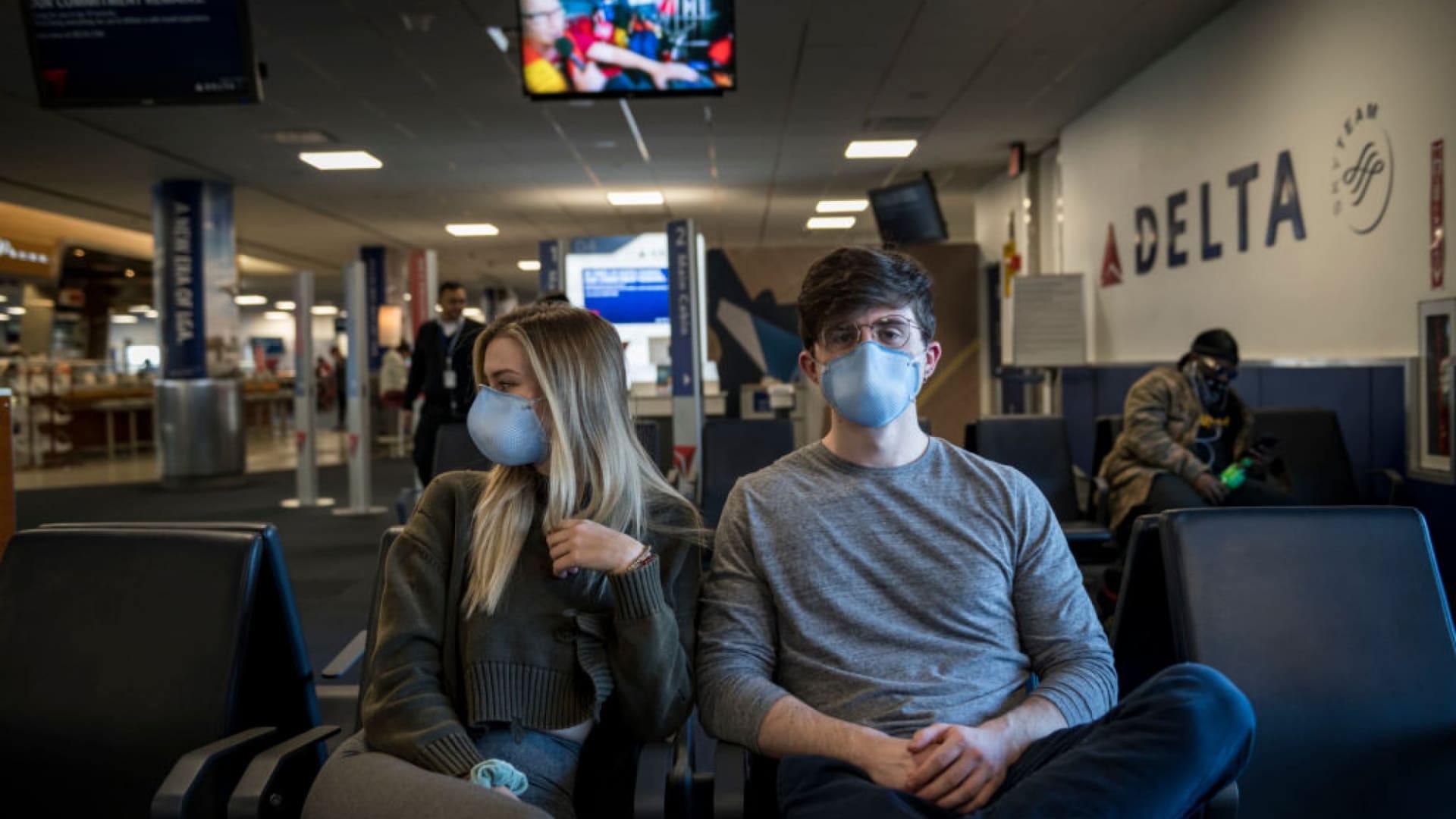 For months, airlines have been wrestling with the difficult tension of balancing the safety of their passengers and the need to generate revenue. That's just the reality of running a business. Flying, in particular, is expensive--especially when your airplanes aren't full. Of course, right now, air travel is down, meaning many of those planes aren't full.
In some cases, that's intentional. Early in the pandemic, the major airlines reduced capacity on flights to help maintain more space between passengers. They also required everyone to wear a mask on board their aircraft, and implemented rigorous cleaning procedures to sanitize planes between flights.
It's not an easy challenge to solve, especially considering that sitting on an airplane usually means being in a small, confined space for a long period of time. Generally, that's the sort of thing that public health officials recommend against to reduce the spread of Covid-19.
Overall, airlines have cut their capacity by as much as half through the reduction of flights and by blocking off seats on board. One of the more popular changes has been restricting middle seats. No one enjoys sitting in a middle seat, and no one likes having the middle seat full next to them--regardless of whether there's a global pandemic.
Over the past few months, however, the major airlines have relaxed those restrictions. Southwest and JetBlue recently announced it would soon start selling middle seats, and American and United have been doing so for some time now.
Delta, on the other hand, has been unique in continuing to block middle seats and is now making a bet that customers will be willing to pay for that benefit moving forward. On Wednesday, Delta said it would continue to block middle seats through March 30, 2021. That makes it the only major carrier that continues to do so.
For Delta, the move is as much about safety as it is about offering a premium benefit to flyers. "Some customers are still learning to live with this virus and desire extra space for their peace of mind," said Bill Lentsch, Delta's chief customer experience officer, in a statement.
As much as any company, Delta has made a point of highlighting the safety measures it put in place to keep flyers safe. As a result, it has done an extraordinary job of eliminating fear and managing the expectations of travelers. I've flown on Delta twice over the past few months, and I can speak to the effort the company has made to ease the anxiety and uncertainty that comes from flying right now.
A big part of that is the fact that the company is going beyond the minimum required to keep people safe. Instead, it's focused on giving them peace of mind.
What's brilliant about this is that Delta is deliberately taking an approach that is dramatically different from its competition. In doing so, the airline is counting on the fact that travelers will be willing to pay a premium for the benefit of not having anyone sitting next to them.
It's absolutely true that customers will pay more for peace of mind. That's not only true with air travel either. The more you can do to ease the anxiety and uncertainty your customers are facing, the more likely they will be willing to pay for whatever service or experience you provide.
In Delta's case, it's using this decision as a way of setting itself apart from other airlines in a way that customers care about. Certainly, Delta isn't more able to continue losing money than other airlines. It needs to sell as many seats as it can. By choosing not to sell a large number of seats, it's making a calculated decision that it can make up for it with customers willing to pay more.
As we enter what is usually the busiest travel season of the year, there may be far fewer people traveling this year. Those who do, however, will certainly take notice of the fact that only one major airline will let them travel without worrying if they'll be crammed next to someone in a middle seat.
Nov 19, 2020