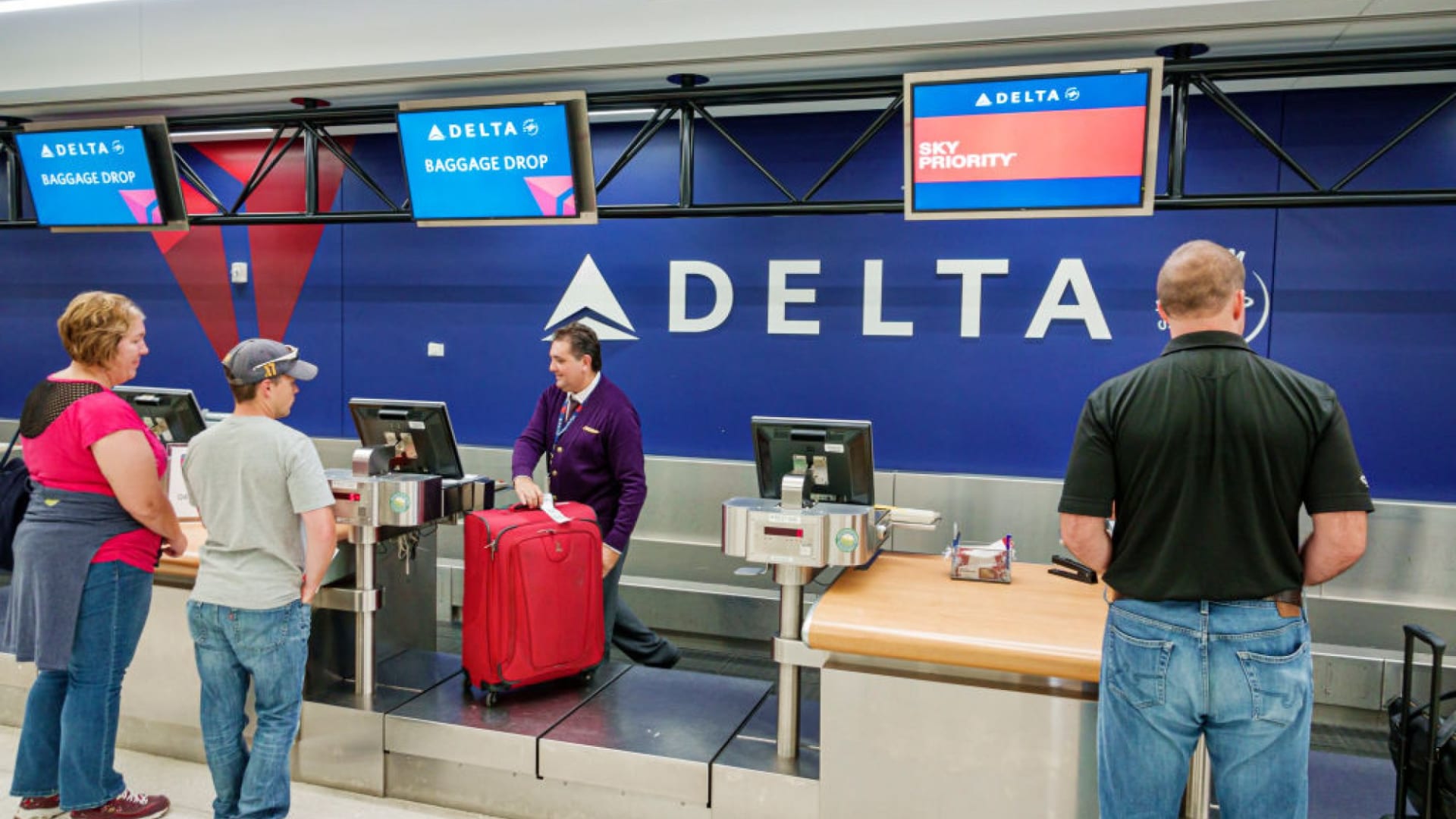 Over the past few weeks, Delta Air Lines has been testing a new phone system to handle calls from customers. If you call, you might hear a pleasant voice informing you that the company is "testing an enhanced phone experience so you'll notice a different main menu."
First of all, calling it "enhanced" is pretty generous. In fact, most of the time when I call and hear that message, I just hang up and try again, hoping for the old system. I'll explain why in a minute.
First, it seems obvious that everyone benefits if a customer's questions get answered quickly. For Delta, I'm sure this seems like a great system. Certainly, some number of customers will get their problem solved using the automated system. Another group will simply give up after trying to navigate their way through the endless loop of menu options. In both cases, Delta didn't have to pay someone to talk to the customer, which saves the company money.
Delta was one of the companies that seemed to be hit hardest by the shortage of workers throughout the pandemic, with wait times exceeding an hour to talk to one of the company's phone representatives. Certainly, this new system could cut down on that wait time.
Except, the new system isn't a better experience. It's worse, much worse.
Let's be honest, no one likes jumping through automated voice menus. It's literally the worst user experience that most of us ever have to deal with. Forcing customers to jump through an endless loop of automated voice menus before talking to a person is a complete waste of your customers' time.
I heard from dozens of members of Delta's Medallion program, all of whom expressed their frustration with the new system. The most common complaint was having to try to get a computer to understand their reason for calling in order to be transferred to a person. Most people would much rather talk to a person as quickly as possible.
I reached out to Delta, which responded through a spokesperson:
The majority of our SkyMiles Medallion Members have had a smooth and quick experience when they need to call us. We are aware of some instances in recent weeks where some customers were misidentified and routed incorrectly, and we continue to address such experiences as our technology rapidly evolves. We remain focused on creating a seamless experience when our customers call us and improving wait times for all our customers.
Here's the thing, that doesn't actually address the problem with the experience people are having.
Look, I get why companies use automated systems like the one Delta is testing. It helps to cut down on the time your employees spend on phone calls that could be handled with an automated system. It also helps to route calls to the right department in many cases.
It's actually an interesting challenge facing companies when figuring out how to best support customers. Paying people to answer phone calls is expensive. And if your incoming call volume exceeds your staffing, it can result in long hold times, which isn't a great experience, either.
The problem is that when companies tell themselves that their computer system is better serving their customers' needs, they base that on things like the amount of time a representative spends on the phone with customers, or the amount of money they are spending on people to answer all of those calls. In Delta's case, I imagine that there is a metric for the number of calls that are handled without the need of a personal response.
Except, that's the opposite of what your customers expect. When people call your business, they almost always would rather talk to a human, even if their situation can easily be handled by an automated system. Otherwise, they would have simply visited the website, or used the chat feature. Generally speaking, people don't like to talk to computers. It's impersonal.
Your customers want a personal response. That's especially true of those who are most loyal to your business. They are your most valuable customers, and you should do everything you can to make the experience as frictionless as possible.
Sometimes companies do things to solve a problem but end up creating something much worse. If you're making the experience worse, you're not actually saving anything in the long run.
There's a general rule that applies here: Don't make it harder for your customers to contact you. Don't make it harder for them to get their problem solved, even if it means hiring a few more people to answer the phones.
Your customers are all for technology improving the customer experience. Just don't confuse that with making them talk to computers.
Oct 11, 2021