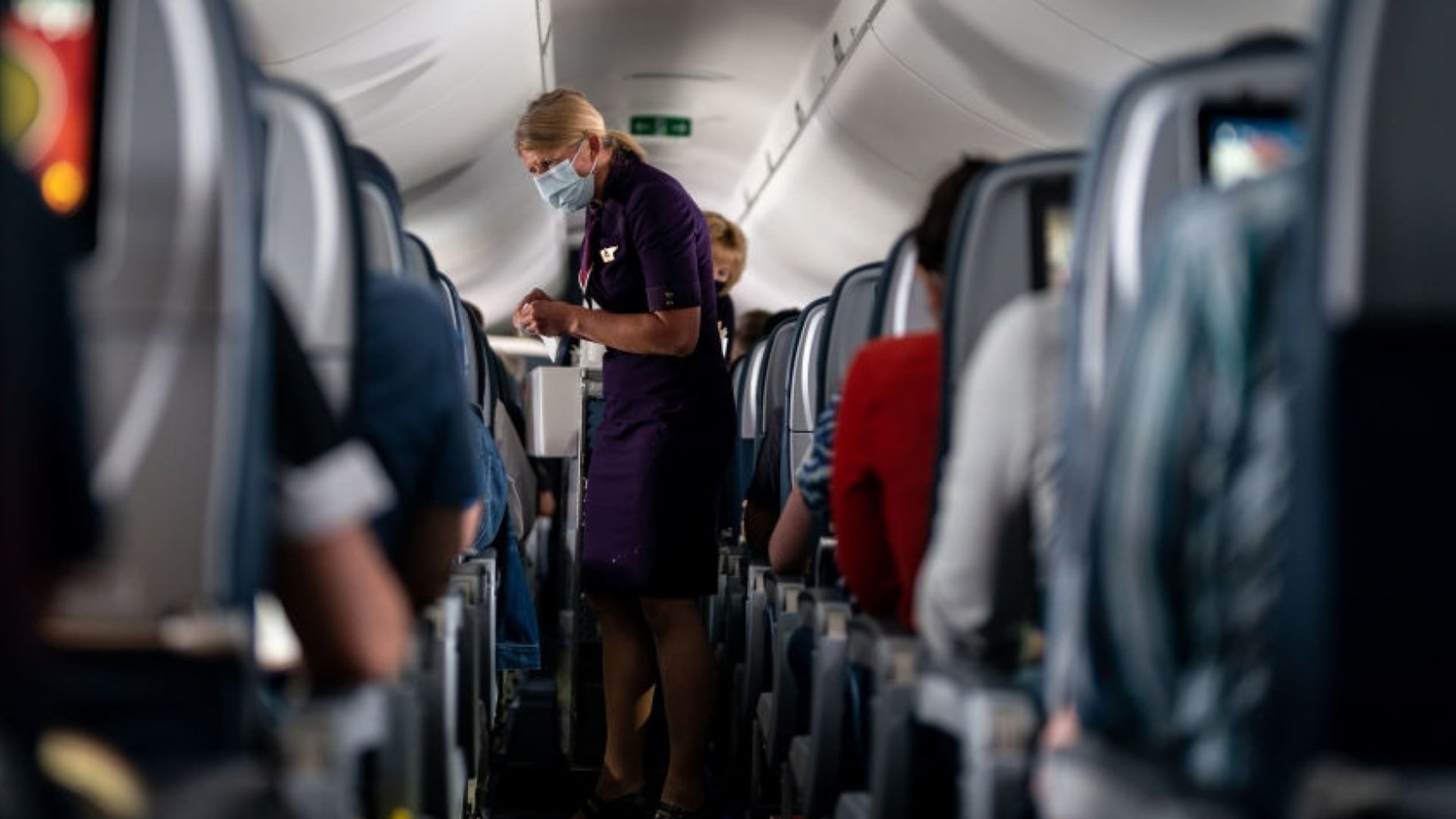 The question of whether to require employees to be vaccinated against Covid-19 is a tricky one for sure. There are a number of businesses that have already said they will require their team members to be vaccinated in order to return to work.
Delta Airlines has previously said it won't mandate existing employees get vaccinated, though it will require vaccines for new hires. Now, however, the Atlanta-based carrier says that it will impose a $200 per month health insurance surcharge on unvaccinated employees after November 1.
In a memo to employees, CEO Ed Bastian said that the move is necessary to cover the additional costs of Covid-19 treatment.
"This surcharge will be necessary to address the financial risk the decision to not vaccinate is creating for our company," Bastian wrote. "In recent weeks since the rise of the B.1.617.2 variant, all Delta employees who have been hospitalized with Covid were not fully vaccinated."
The airline also says it will not provide Covid pay protection to unvaccinated employees. They will be required to use their sick days if they contract Covid-19. In addition, unvaccinated employees will be required to wear masks indoors and submit to weekly testing. The airline says that 75 percent of its 75,000 employees are vaccinated already, and this move is designed to encourage the remaining holdouts to get the shots.
For many companies, one of the major barriers to requiring vaccines is a hesitation to mandate a shot still considered experimental. My Inc. colleague Brit Morse wrote earlier this week about the likelihood that we'll see an increase in vaccine mandates now that the Pfizer vaccine has received full approval:
For businesses that have been thinking about putting vaccine requirements in place but have yet to act, this move may push those plans ahead. While major companies such as Microsoft, Facebook, Google, Walmart, and Uber already require vaccinations for some or all of their staff -- particularly those who work in corporate offices -- some have neglected to extend the mandates to front-line workers.
The airline is self-insured, meaning that it bears the cost and risk of its employees' health care directly. Requiring individuals who refuse to be vaccinated to bear the additional risk and cost associated with their decision makes sense, and could become an attractive option for other employers.
That's especially true in areas where there is a labor shortage, or where employees are leery of returning to the office altogether. Even as travel begins to rebound, the surge of cases related to the Delta variant means that any recovery is exceptionally fragile right now.
Encouraging employees to get vaccinated without directly mandating it could give Delta an edge against its competitors that have taken a stricter stance. It could also give existing employees enough motivation to get vaccinated, which benefits everyone in the long run. It's also an example that other businesses should, and likely will, follow.
Aug 25, 2021