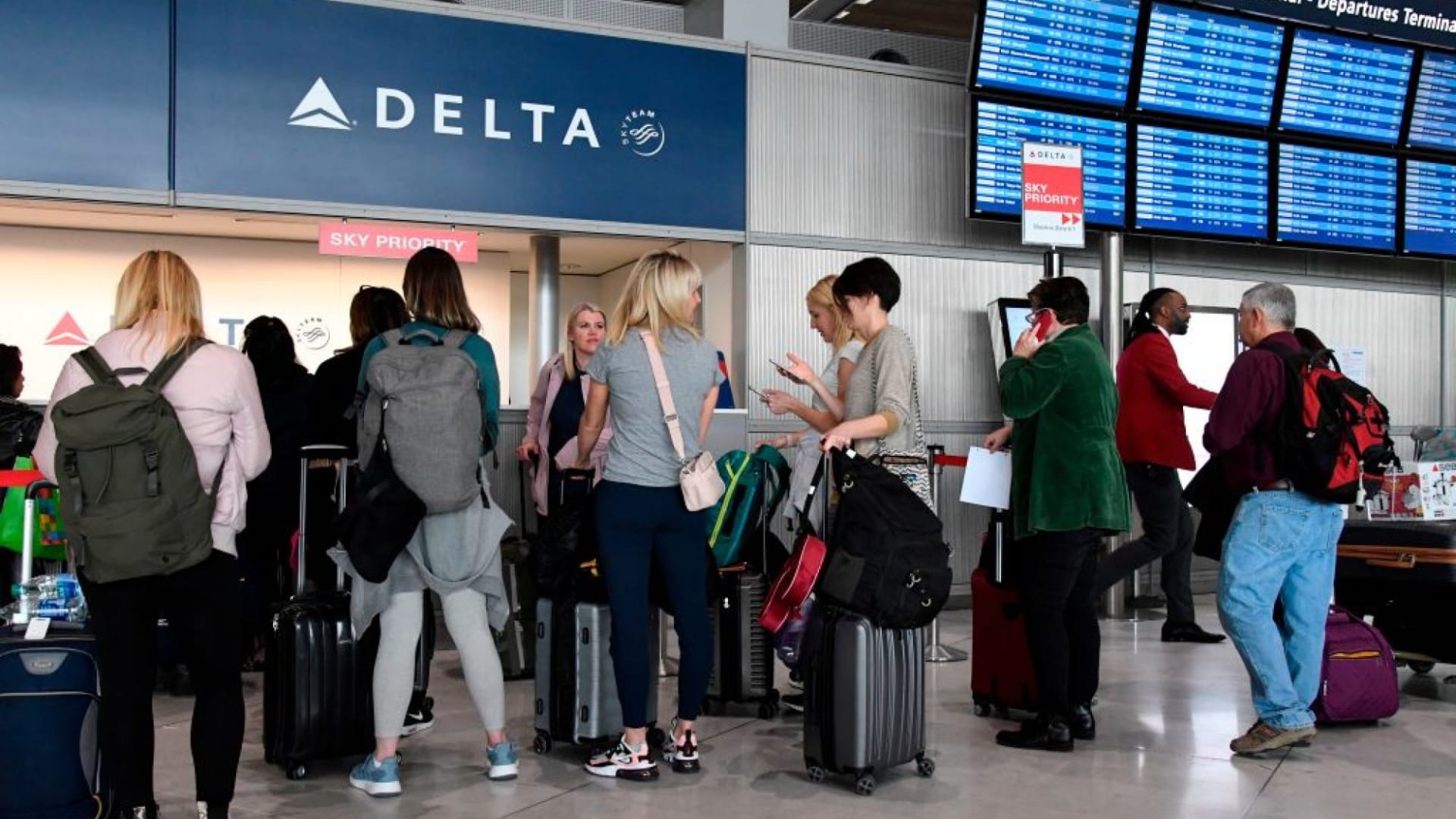 Last week, I wrote about Delta Air Lines and a new policy that made a lot of customers angry. As a percentage of overall travelers, the number of those affected by the policy wasn't particularly large, but they were more likely to be some of Delta's best and most loyal customers.
The policy added restrictions to the way customers could use Delta's members-only Sky Clubs. Basically, members could only visit a Sky Club up to three hours before their departing flight, and could no longer visit once they reached their destination.
You might be thinking, "I don't care. This has nothing to do with me," and if you've never been in a Sky Club, you're at least partially right. Except, I think there's a valuable lesson to this story. Let me explain:
The change, and the way Delta rolled it out, didn't go over well. That's not surprising--when people pay for something, and a company makes a change that makes them feel as though the thing they paid for is less valuable, it doesn't usually make them happy.
For the most part, the two primary ways to get access to Delta's Sky Clubs are to pay for an annual membership or to have a high-annual-fee credit card that includes access as a benefit. There are a few other options. For example, Delta's highest tier of frequent-flier status offers the option to select a membership as a benefit.
That means the people who were most likely to be affected by the change are also most likely to be some of Delta's best customers. Even if you make a change with the best of intentions, it's generally not a great business move to upset your most valuable customers.
In this case, many of those customers reached out to Delta and expressed their frustration. Delta declined to say how many customers sent feedback about the change, but it was enough to get the company's attention.
As a result, Delta seems to have changed its mind. Well, sort of. It scrapped half of the change--the part about using a Sky Club when you arrive at your destination--but kept the part about limiting access to three hours before your flight.
Here's how Claude Roussel, the managing director for Delta's Sky Clubs, explained it in an email to customers:
Last week we announced updates to our Delta Sky Club access policy with the intention of improving your experience during the busy summer months. We heard your feedback in response to the updates, including that some customers want to visit a Club to refresh after landing or to recharge ahead of a meeting.

We value your input -- and we've acted on it. Just as you can today, customers with Delta Sky Club access may continue to use Clubs upon arrival.
In this case, it's actually a significant change. If you're used to taking a redeye flight to the East Coast for a day of meetings, you might have paid for a Sky Club membership so you have a place to take a quick shower before you head off to a day of meetings. After all, if your flight lands at 6:30 a.m., it's not like you can check into a hotel to freshen up.
By the way, you know how you can tell whether a company really does "value your input?" The next four words: "we've acted on it."
It's to Delta's credit that the airline is listening to feedback. The brilliant part of its response is that it's willing to make a change. That's the lesson here. Sometimes you have to be willing to listen to your customers, swallow your pride, admit you made a mistake, and do the right thing.
"Your feedback remains essential to our continued success in delivering an elevated experience," Roussel wrote. "As we continue to see increased volumes in our Clubs, we are working hard to support our service teams and add more ambassadors to ensure the best Delta Sky Club experience that you have come to expect and deserve."
Look, you can understand why Delta made the change. The reality was that Sky Clubs were getting pretty crowded. In some cases, the company was turning people away because the lounges were already overcrowded. That's not a great experience, and Delta made a good faith effort to solve that problem.
My point, however, was that if you make it really easy for people to get access to your ultra-exclusive club, you create a lot of demand and it starts to feel, well, less exclusive. The solution shouldn't be to make the thing you sold less valuable for your best customers.
That's not just true for airlines. It's true for every business. Focus on doing the right thing for your customers. When you get pushback, ask yourself whether the problem you're creating is bigger than the one you're trying to solve. If that's the case, the best thing you can do is step back and do the next right thing for your customers.
May 14, 2022