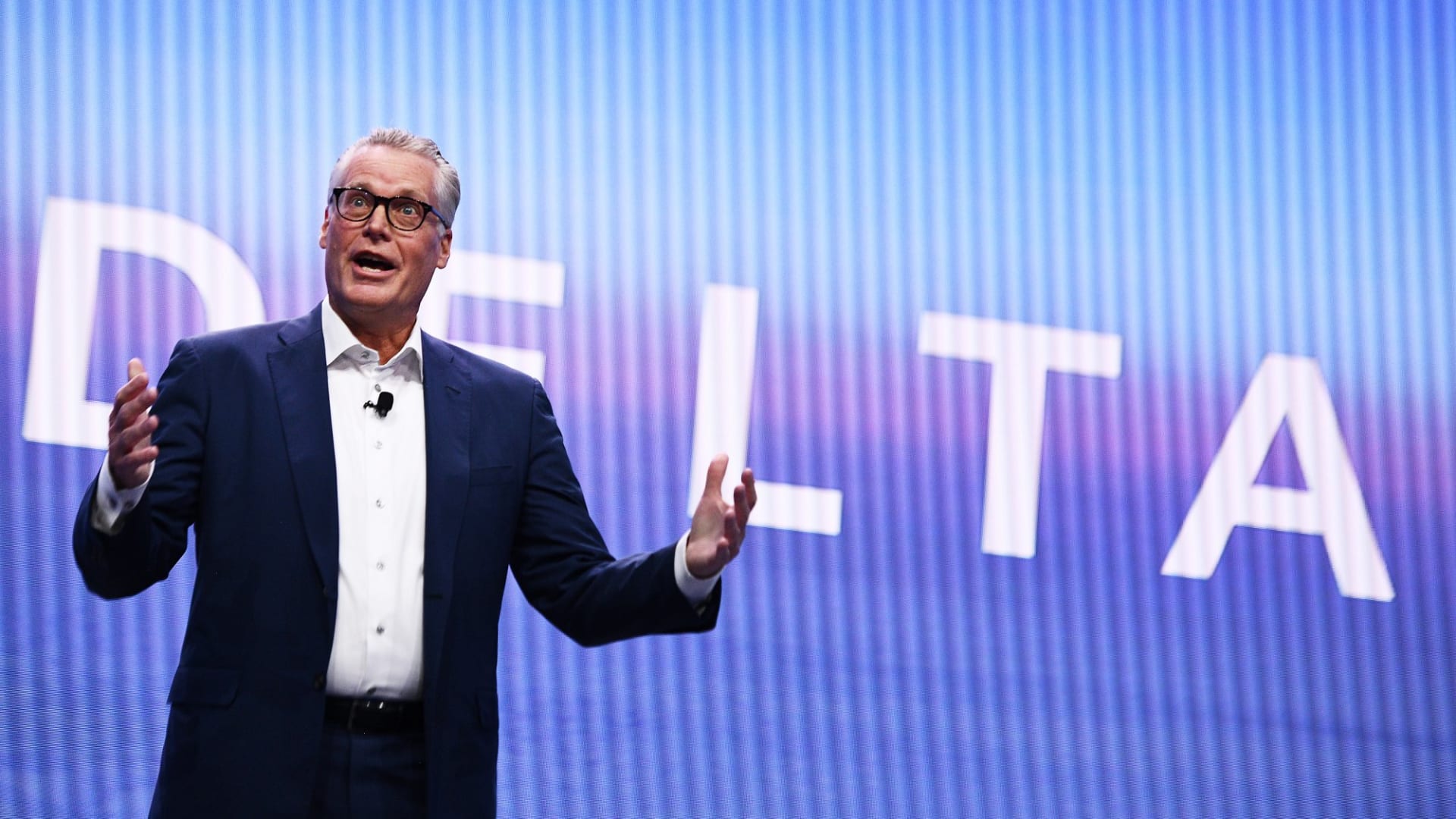 One of the hardest things to do as a business owner is to tell a customer they're wrong. Sure, there are plenty of times when customers are wrong, but generally, your job is to serve them as best you can, given the range of options available. It isn't often that a business says to a customer, "I'm sorry, we simply can't serve you."
You cannot board a Delta plane unless you have a mask on. If you board the plane and you insist on not wearing your mask, we will insist that you don't fly Delta into the future. We already have over 100 people we've put on that list.
Delta certainly isn't the first company to require customers to wear a mask. Walmart, Kroger, Starbucks, Kohls, and a growing list of others have said that they won't allow customers to enter if they aren't wearing masks, even if they aren't specifically required by local government agencies.
Delta, however, is the first to make it clear in no uncertain terms that if you won't wear a mask, you aren't welcome as a customer. That's a risk, especially in the current climate, where masks have become controversial. It's also why Bastian's leadership, and Delta's position, is worth mentioning here.
Delta will offer an option for customers who say they are medically unable to wear a mask: Prove it. That involves a screening with a physician that can take an hour or more to verify a customer's claim. If it turns out they don't have a condition, Delta says it will add them to a no-fly list for the duration of its mask requirement.
Here's what is so extraordinary about this position, at least for Delta. Airlines are one of the hardest-hit businesses as a result of the pandemic, for obvious reasons. People are anxious about flying and aren't doing much traveling in general. In Delta's case, the airline says it is losing $27 million a day.
That means Delta has every incentive to pack its planes with anyone willing to get on, mask or not. Of course, that would clearly be the wrong move, as it would put both Delta's travelers and employees at risk.
It's actually a powerful lesson for every business: Sometimes you have to be willing to do the right thing, even if it costs you a customer. Your customers won't always agree with every policy, especially on matters that bring out feelings the way wearing a mask does. In reality, however, requiring your customers to wear a mask isn't about politics or making a statement, it's about keeping people safe.
For an airline, that responsibility is especially acute, since every time a plane takes off it transports people in a confined space for hours at a time. And when a plane lands, those passengers spread out across communities. Making sure that everyone stays safe means taking a stand.
The exact same thing is true for you and your business. No one wants to wear a mask; that's completely understandable. But as I've said before, sometimes it's not up to you to make your customer happy, it's up to you to keep them--and everyone else--safe.
Jul 23, 2020