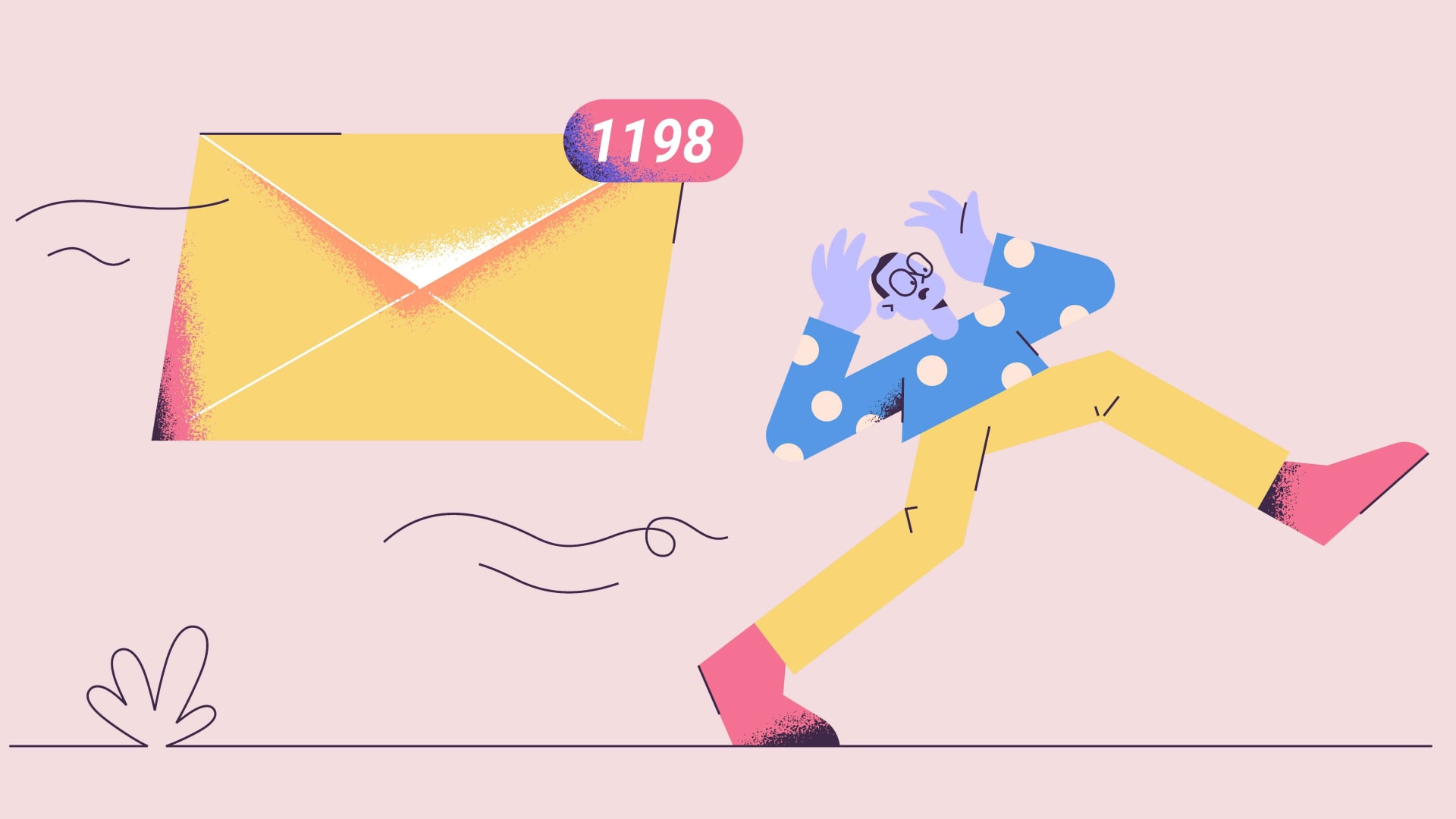 Despite the best efforts of many smart people to come up with a tool to help us avoid our inboxes, email is still the most common and widely accessible form of communication. Sure, many companies have shifted much of the daily chatter into Slack or Microsoft Teams, but those are primarily for internal communication. You still have to check your inbox for messages from customers, vendors, or really anyone else not a part of your Slack workspace.
Fortunately, in a few cases, there are other very smart people trying to at least make email better. That's a big deal because if you're like most of us, you spend too much time on email messages that simply don't deserve your attention, and even more time trying to find the ones that do.
In no particular order, these three apps are worth checking out if you're ready to make email work better for you:
Edison
The best thing about Edison, aside from the overall design, is the artificial intelligence (AI) powered organization tools. Edison automatically detects messages that contain certain types of information, like a shipping notification from an online store, and categorizes it for you. It also combines that AI with high-powered search, making it easy to find messages using natural language queries.
Maybe more importantly, Edison now offers enhanced security features, known as Mail+, that help prevent phishing scams. The company told me that its research shows a surge of online scams over the past six months, and that 94 percent of all malware infects computers via email. Mail+ includes a Verify Sender feature that uses deep scanning criteria to validate whether a sender is authentic, and alerts users when a sender appears to be suspicious.
Edison's mail app is available for free on iOS and Android, as well as for the Mac. The Mail+ features are a $99 per year subscription.
Spark
Spark is the email app I use on a daily basis, primarily because of the way it handles third-party integrations. There are other email apps with this feature, but Spark does it better, in my opinion. I can easily save emails as a PDF to DropBox or OneDrive, or I can send them directly to Trello as a card to deal with. It also connects with Evernote, Zoom, Asana, and a handful of other popular tools.
It also has another killer productivity feature if you often collaborate with team members, known as Spark for Teams. This allows you to delegate emails and collaborate on messages. It includes a built-in chat feature that lets you add inline comments that your team can see and respond to.
Spark is free for individuals, and starts at $7.99 for teams. It can also be set as your default mail app on iOS 14.
Hey
From the developers of Basecamp, Hey is a full email service with a few very interesting features that help you better manage your inbox. In fact, Hey sort of eliminates the inbox altogether, in favor of what it calls the "imbox," which it says is for your important email only.
When a new message arrives from a sender you've not heard from before, it goes into the Screener, where it sits waiting for you to decide whether you want to hear from that person or not. If you say no, you'll never receive emails from that sender again.
One potential drawback is that the Hey email service only works within the Hey app. That's because of the way it handles email and organizes them, but if you're using Hey alongside other email addresses, you'll either have to set up a forward to Hey, or just deal with two different mail apps (which is what I do).
Hey is $99 a year and can be set as your default emali app in iOS 14.
Oct 5, 2020