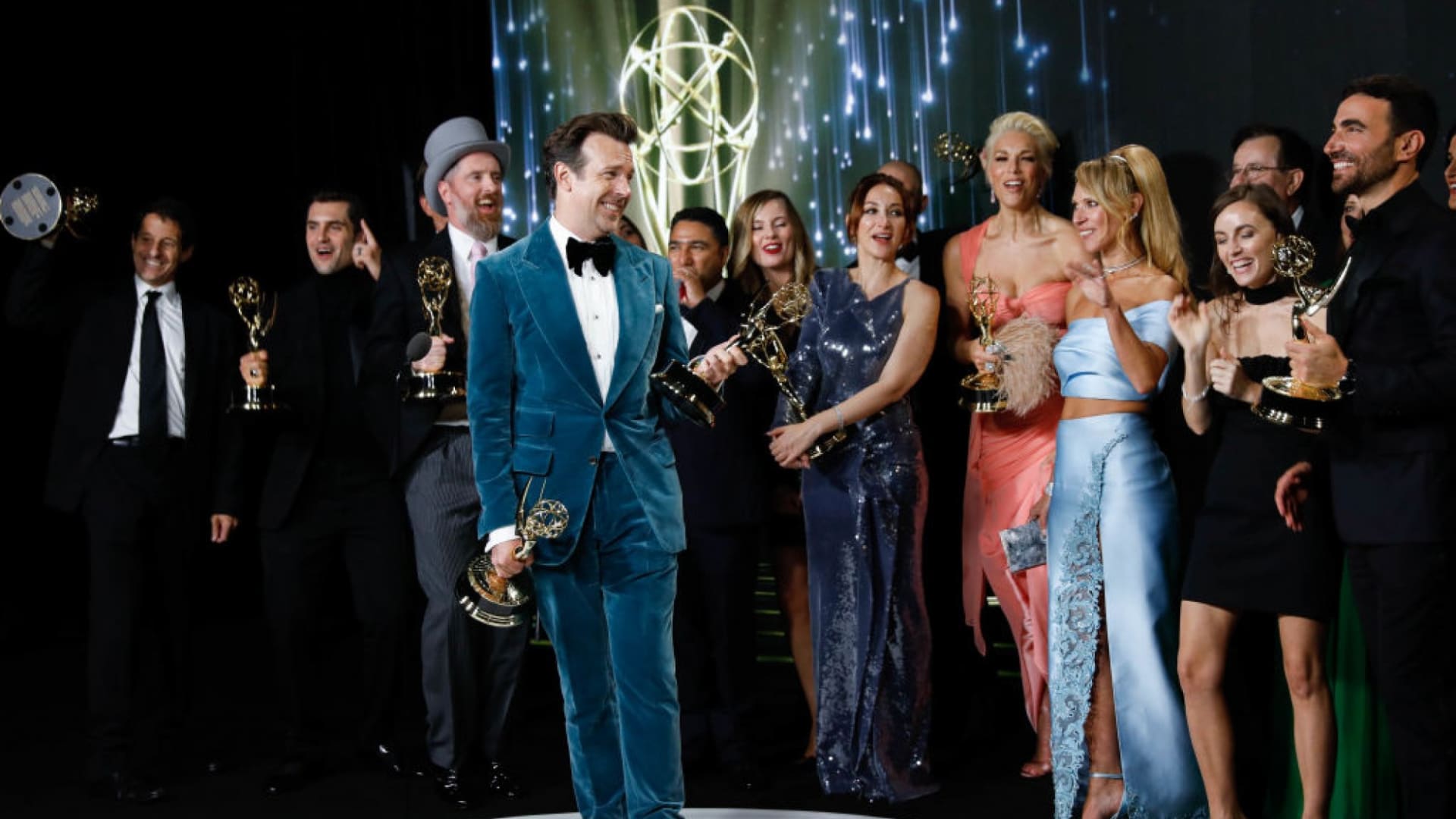 On Sunday night, Hollywood gathered for the 73rd Emmy Awards presentation. Headed into the night, Ted Lasso had already set records for a freshman comedy series, with 20 nominations. That's really quite remarkable when you consider almost no one had any idea what the show was about when it first arrived. The premise, itself, seemed pretty absurd. How do you make a show about a character from an eight-year-old commercial?
Actually, the idea that Apple was launching a streaming video service seemed, well, absurd. When Apple TV+ launched two years ago, almost no one took it seriously. It had a handful of good shows, but a handful of shows isn't what makes a streaming service successful. It certainly isn't what it takes to compete with Netflix or Disney+, the latter of which launched within a week of Apple's version.
Then, late last year--in the middle of a pandemic--came a quirky show about an American football coach hired to manage an English football club, despite knowing nothing about the sport we call soccer. It was an almost instant hit. The show is funny and, at a time when we all needed it, a breath of fresh air and hope.
Winning Best Actor in a Comedy Series, Jason Sudeikis, who plays Ted Lasso, gave a heartfelt acceptance speech that everyone should watch.
"This show is about family. This show is about mentors and teachers. This show is about teammates. And I wouldn't be here without those three things in my life," Sudeikis said before turning to the creative team behind the show. "I'm only as good as you guys make me look."
Usually, award acceptance speeches aren't very interesting. It's usually a celebrity thanking their family, or their agent, or people who helped them get where they are. This felt different, if for no other reason than it reminded us of the reasons we love the character in the first place.
Those last 10 words, by the way, are so good, and such a powerful reminder. "I'm only as good as you guys make me look."
Most of us can't really relate to winning an Emmy. In the case of Ted Lasso, however, we all cheer for the underdog. We can all get on board with a little bit of hope and optimism. That's why the show was so successful in the first place.
We can also relate to the idea that we're all better with a team. We're all capable of doing more with the right people beside and behind us. That's an important recognition for every leader because it can be easy to forget and think it's all about you. It isn't.
Yes, Sudeikis won an Emmy award for his performance. But Ted Lasso would have never been successful, and Sudeikis would have never been standing on the stage accepting his first Emmy award, were it not for the team of creative people behind the show.
The lesson is this: As a leader, you'll often find yourself on big stages. That's the nature of the job. You'll often find yourself accepting attention and acknowledgments for your work, and when you do, the best thing you can do is to share the stage.
Sep 21, 2021