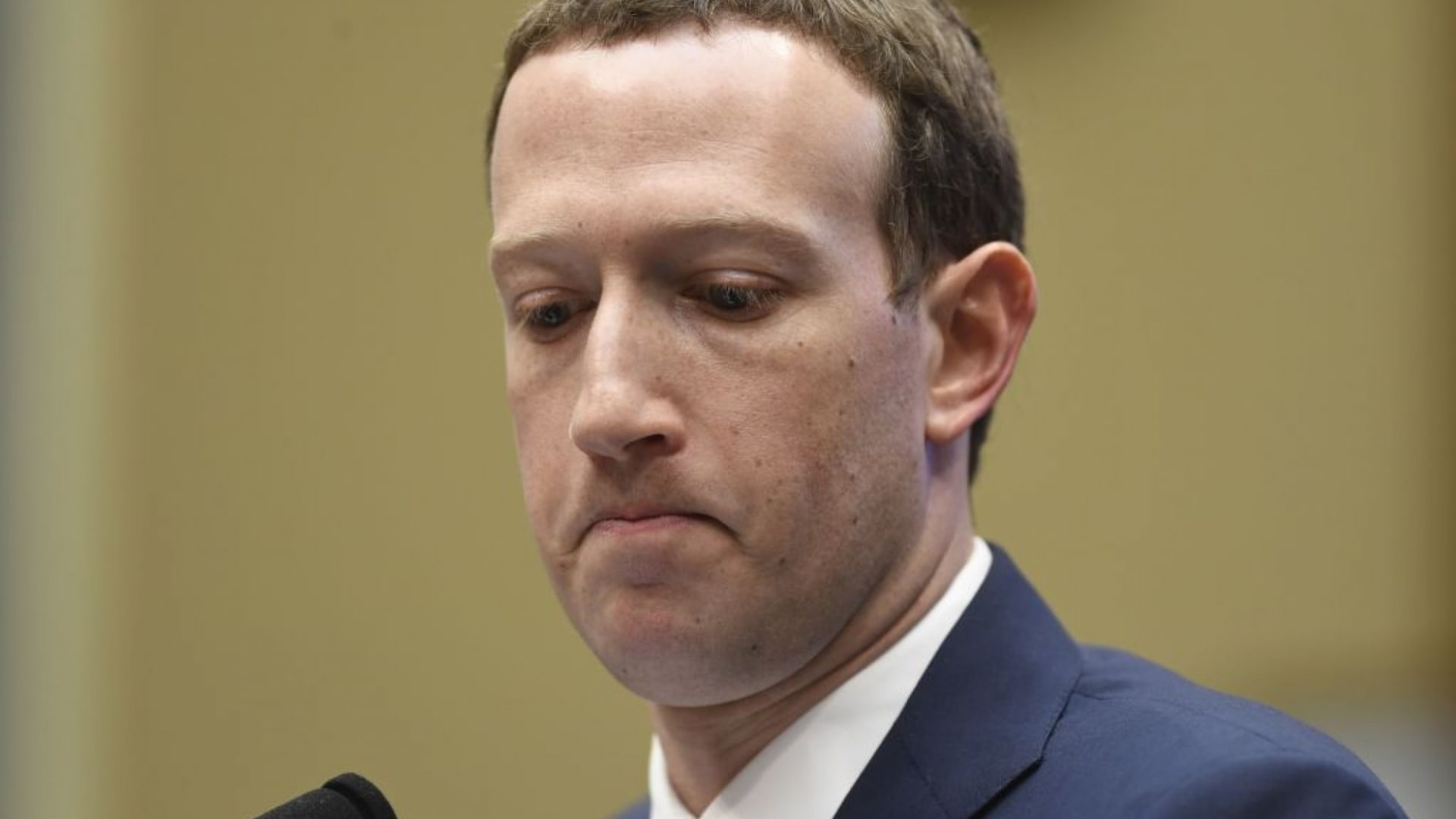 For the three months ended December 31, more people stopped using Facebook than signed up. That sent the company's stock tumbling as much as 25 percent, shaving $230 billion off its market cap. That's the most of any company, ever. The idea that the world's largest social-media company has finally started to shrink is a sort of "come to Jesus" moment for investors who somehow thought double-digit growth would last forever.
Facebook's primary challenge is that it has so saturated the market of people who might use its service, there's almost nowhere to grow. Well, except the metaverse, of course. That version of the immersive internet, imagined by Facebook's founder and CEO, Mark Zuckerberg, is likely still a decade away, at best.
For now, Facebook is shrinking. Really, that shouldn't come as much of a surprise, however. Sure, it's probably a shock that it's finally here, but it was inevitable that the company would stop growing. There are a finite number of human beings that are willing to sign up for its services, and it appears Facebook has finally reached that number.
That it made active user growth the measuring stick Wall Street would use to gauge its success is an issue entirely of its own making. For years, the line continued to grow up as it turned in massive growth in users. More users meant more ads, which meant more revenue, which meant more profits, which meant the stock kept going up.
Again, that's the business Facebook was selling as a success, until it wasn't. Now that it's not working, Facebook and its CEO spent a lot of time doing what no business should ever do -- blaming others.
It started on the call with analysts. Specifically, Mark Zuckerberg pointed at two tech rivals as the source of Facebook's problems: Apple and TikTok.
It's not the first time Facebook has complained about Apple's privacy changes in iOS 14.5. In late 2020, it took out full-page ads accusing Apple of harming small businesses and threatening the future of the free internet. Instead, Apple's changes simply require developers to request permission before their apps can track users.
That seems like common sense, but tracking users is the key to Facebook's business. Apple's change will cost the company as much as $10 billion in revenue in 2022, according to Facebook's estimates.
"With Apple's iOS changes and new regulation in Europe, there's a clear trend where less data is available to deliver personalized ads," Zuckerberg said. "But people still want to see relevant ads, and businesses still want to reach the right customers."
To be clear, it wasn't just Zuckerberg that pointed the finger outside the company.
"Like others in our industry, we've faced headwinds as a result of Apple's iOS changes," said Sheryl Sandburg, Facebook's COO. "Q4 was the first holiday season after Apple's iOS changes, which have had an impact on businesses of all sizes, especially small businesses who rely on digital advertising to grow. This will continue to be a factor in 2022."
As for TikTok, Facebook pointed out that younger users aren't signing up for Facebook, preferring to spend their time elsewhere.
"People have a lot of choices for how they want to spend their time, and apps like
TikTok are growing very quickly," Zuckerberg said. "And this is why our focus on [Facebook's newest video product] Reels is so important over the long-term. As is our work to make sure that our apps are the best services out there for young adults."
Then, Zuckerberg repeated the same finger-pointing at an all-hands meeting on Thursday, which was first reported by Bloomberg. There, he again told employees that the company's focus was on Reels. The company first added the short-form video feature to Instagram (which is also owned by Meta), and later to Facebook. It's a direct copy from TikTok.
The thing is, you're never going to be a better version of your competition. If people are spending more time with your competition, they won't change just because you build a copy. It's not the first time Facebook has tried this -- it previously copied Stories from Snapchat -- and it didn't really work there either. So again, the company is trying to pivot.
Perhaps a better read is that Facebook is becoming less relevant. It's shrinking because fewer people want to use Facebook. It's becoming less relevant to users who choose to spend their time elsewhere, and to businesses who want to connect with those users. Ultimately, you don't become more relevant by pointing to your competitors and blaming them for your performance. That's the one thing no company -- or leader -- should ever do.
Feb 4, 2022