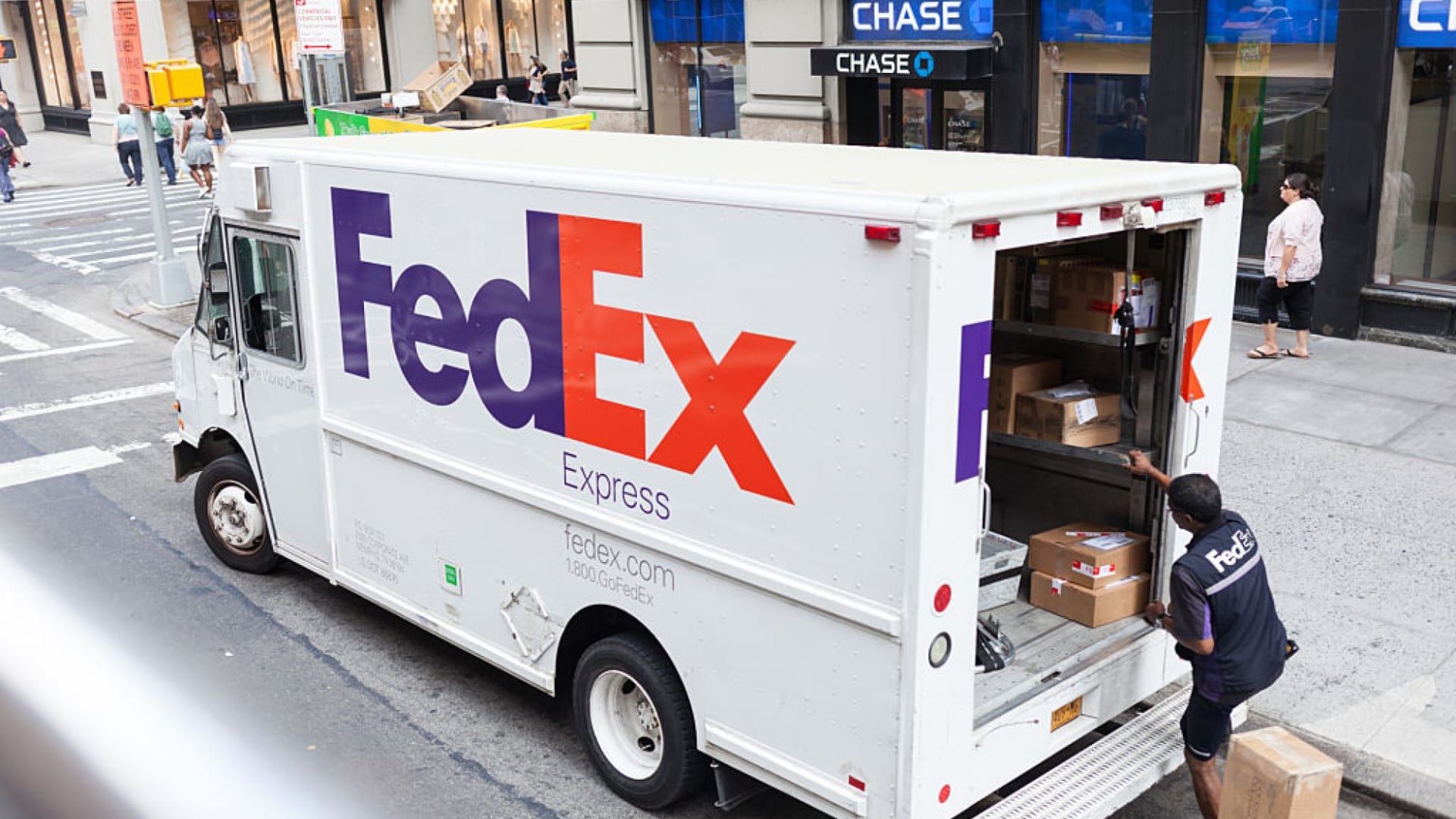 The biggest reason the company is able to deliver so many packages on time is that it has always made a point of utilizing whatever technology was available to it. In some cases, when the technology didn't exist yet, FedEx just invented it.
For example, while it didn't invent the idea, FedEx adopted the hub-and-spoke system for package delivery. It's now so common that almost everything is transported that way (including airline passengers). It also was the first major delivery network to use barcode scanning to track packages from shipper to recipient. It was such a novel idea that one of its original SuperTrackers is on display at the Smithsonian.
Still, the company recently announced something so smart (and simple) that it's hard to believe it hasn't been doing it all along. In June, FedEx said it was rolling out what it calls "Picture Proof of Delivery." Here's how the company explained it at the time:
Customers will receive a photo showing the exact location of their package once it's delivered to their doorstep, by simply tracking their package. FedEx Express and FedEx Ground are the first nationwide carriers to announce they will provide Picture Proof of Delivery, without requiring an account or login.
If that sounds familiar, it's because that's basically what Amazon has been doing for years. As long as your package is delivered by Amazon, the tracking updates will show a photo of wherever it was left.
Of course, there is an important difference. In order to see a photo of your Amazon delivery, you have to have ordered something from Amazon and it had to be delivered by one of Amazon's drivers. Sometimes it seems like Amazon is online shopping, but there are a lot of other places you might want to spend your money.
For example, if you buy something from Target, and it gets shipped via FedEx, you're not necessarily going to have a FedEx account. You're not going to log in to FedEx to see where your package is, all you probably have is a tracking number.
That's why this is such a big deal. FedEx doesn't have a choice. In order to continue to attract business, it has to match the competition. You might assume that means UPS but in reality, FedEx's biggest competitor is Amazon.
I get it, most people don't think of Amazon as a delivery service. But for millions of third-party merchants who sell on Amazon, it's more than an e-commerce website. For them, Amazon is a full-service distribution channel. Those merchants store their products in Amazon's warehouse, sell them on Amazon's website, and it is Amazon that fulfills and delivers their customer orders.
Obviously, taking a photo of every package, sending it to a server, storing it, and then displaying it whenever someone enters the right tracking number involves a fairly complex system. The storage alone for 15 million photos a day--even at a small resolution--is not insignificant. But that investment is worth it when you think about the stakes.
"This is something e-commerce merchants and customers have been asking for, and we are proud to be the first to announce this service will be available to residential customers," said Brie Carere, FedEx's chief customer officer. "Receiving visual confirmation that the package has arrived gives peace of mind to both merchants and consumers, and we are thrilled to give them that confidence."
For many small businesses especially, the choice is between building out your own order fulfillment system or handing it over to Amazon. For a company like FedEx, every small business that turns to Amazon is a lost customer. (FedEx cut ties completely with Amazon in 2019.) That means FedEx has to continue to offer new features that make the shipping experience better, both for its customers and for recipients.
Taking a photo of a package when it's been delivered is the perfect example, and not just because it simply matches the competition. It's actually really useful. It adds value since it lets a recipient know that their package has arrived. Maybe more importantly, it provides confirmation for the shipper that whatever they gave FedEx arrived at the right place.
It's also good for FedEx. It makes FedEx more competitive, and it reduces the number of claims for packages that never make it. Now the company has proof every time one of its drivers leaves a package for a customer. When you think about it, the only thing really surprising about this is that FedEx hasn't been doing this all along.
FedEx says it's rolling Picture Proof of Delivery in select markets to customers of its Delivery Manager. It plans to have the feature widely available in the U.S. and Canada "just in time for the busy holiday shipping season."
Aug 31, 2022