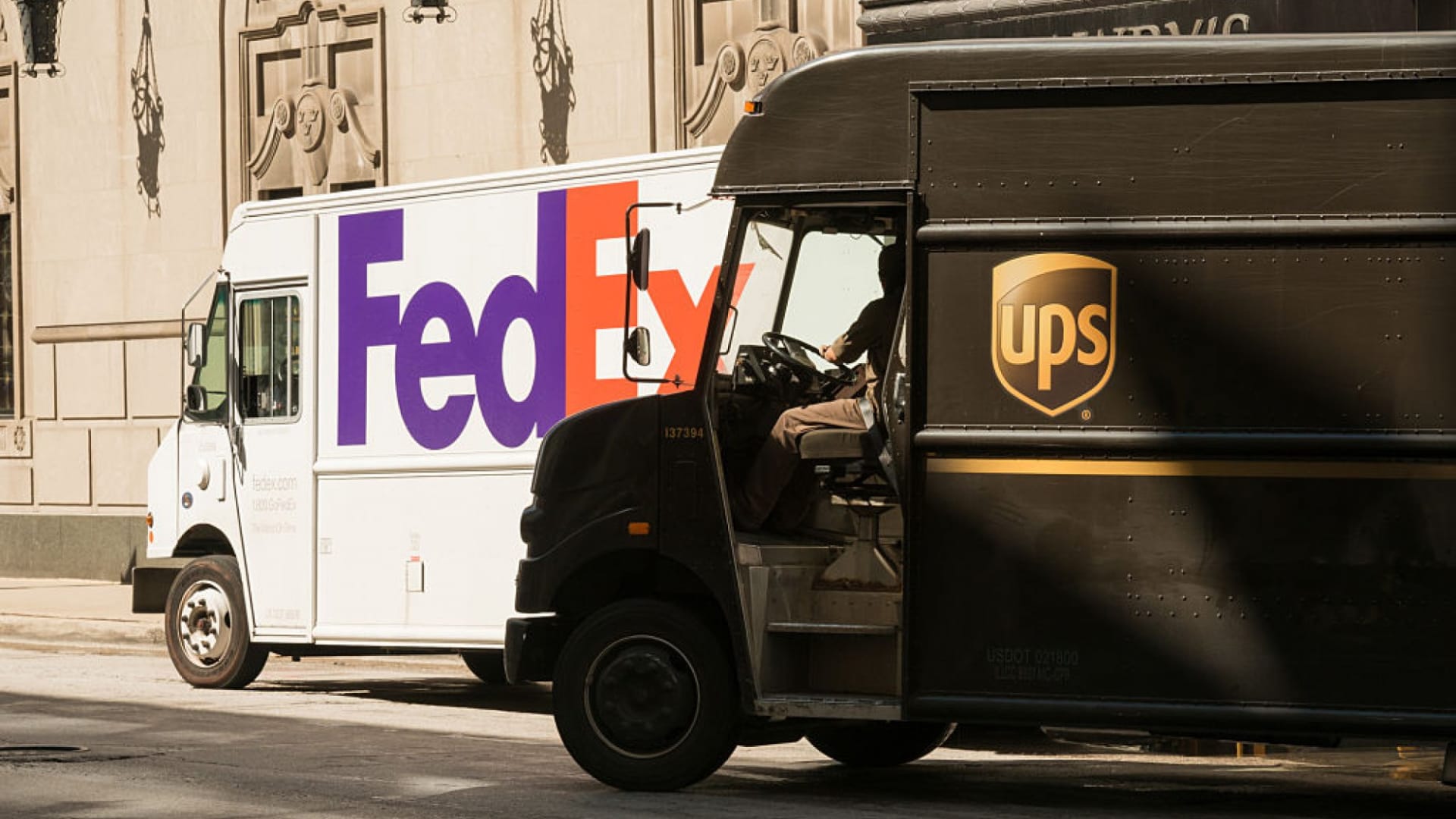 The speed at which pharmaceutical companies have been able to develop and test multiple successful Covid-19 vaccines is truly a testament to science. New technology has enabled vaccine makers to dramatically cut the amount of time it took to bring the new vaccines to market.
I don't want to undermine the significance of that work in any way, because it's honestly quite extraordinary by any standard. At the same time, I think it's worth highlighting the effort that is now going into actually moving all of those doses into the market.
It's especially interesting considering FedEx and UPS, two companies that are usually fierce competitors, came up with a plan to divide up the U.S. in order to be sure the vaccine made it as quickly as possible. As soon as the Pfizer vaccine was given emergency authorization, that plan went into action.
"FedEx and UPS have split the country into two; we know exactly what states we have and they know what states they have," UPS President of Global Healthcare Wes Wheeler told Senators during a hearing earlier this month.
Now that a vaccine from Moderna has also been given the same FDA emergency approval, the shipping companies are coordinating with both vaccine makers with the first doses of that company's vaccine arriving this morning. The federal government says that boxes of vaccine doses are packed at Pfizer's plant in Kalamazoo, Michigan, and Moderna's in Bloomington, Indiana and are then shipped by air and truck to UPS and FedEx hubs for distribution across their networks.
According to FedEx, the vaccine doses are all delivered the day after they leave the production plant. In addition to the effort to get them to their destination quickly and safely, the shipments are all tracked on a minute-by-minute basis, and every delivery is accompanied by an escort, though the companies declined to be more specific about those measures.
Even more impressive is that the companies are able to give vaccine shipments priority during what is already peak shipping time. That isn't a small feat considering that UPS is already refusing to pick up shipments from some retailers who have reached their agreed-upon capacity limits.
According to FedEx Express Regional President, Richard Smith: "The FedEx Ground system, which we've been investing in tremendously, will handle the bulk of the surging online retail orders of all your Christmas presents. And the Express network focuses more on time-definite critical deliveries, like vaccines--that is the company that will be focused on delivering your mission-critical vaccines."
The effort demonstrates how important it is to see the bigger picture. There are times when even your toughest competitor can be a valuable partner, especially when working together benefits everyone.
Getting more vaccine to more people as quickly as possible means getting back to whatever normal looks like, sooner rather than later. That's good news for individuals, but it's also good news for business owners who can't wait to reopen their doors and invite customers back inside their restaurants, shops, movie theaters, and offices.
Dec 21, 2020