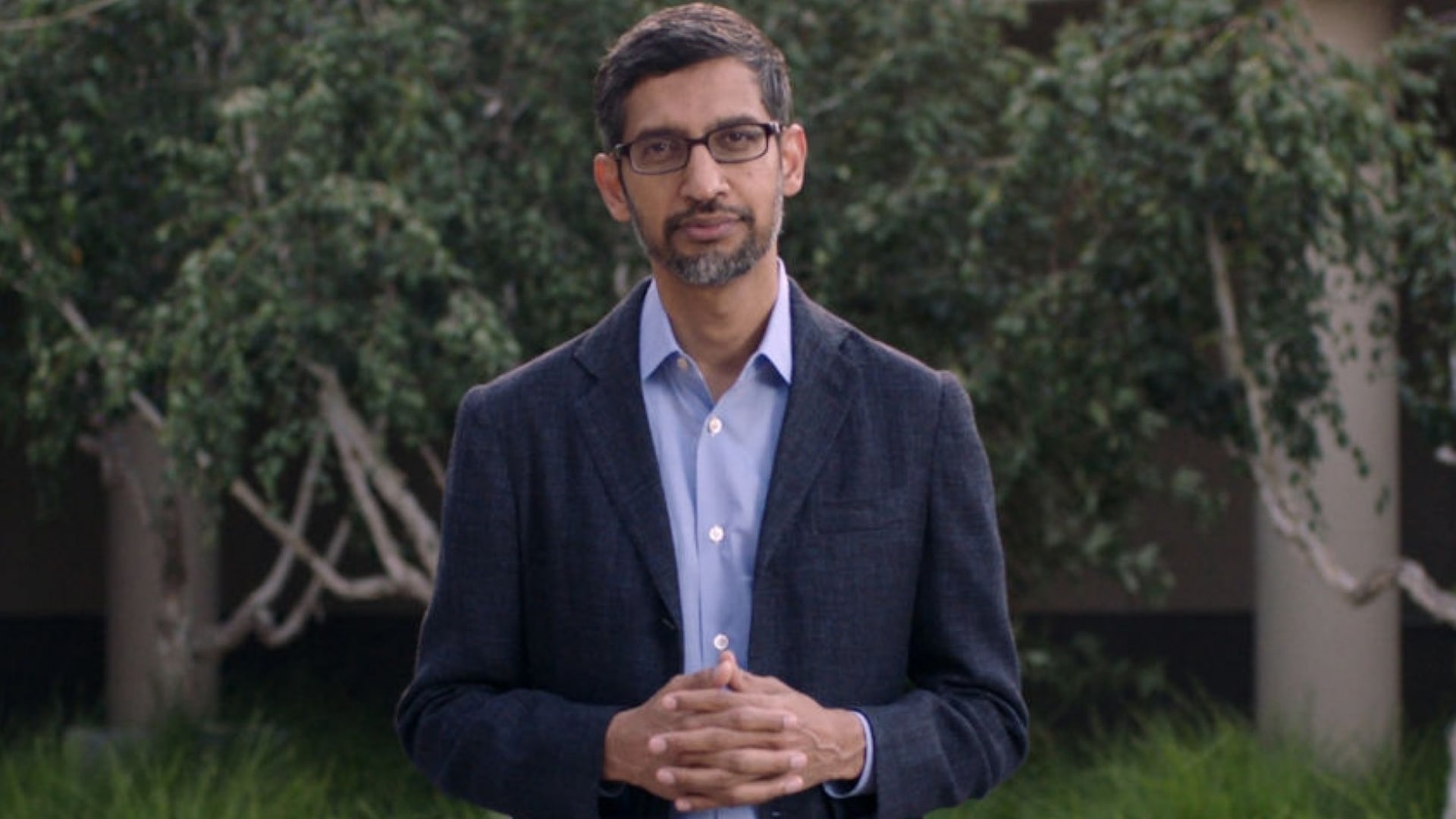 Pichai himself didn't have much to say in response to questions raised on an employee survey at the meeting in March. According to reports at the time, Pichai deferred the questions to Brett Hill, a top HR executive at Google.
On the one hand, that makes sense. If the question is about how Google employees are compensated, it's logical that the person responsible for that part of the business might answer.
On the other hand, the lack of response from Pichai was notable, especially when you consider that everything rises and falls on leadership. It's not the type of question on which you'd expect a leader like Pichai to stay quiet.
Recently, however, Pichai appeared in an interview on Stanford Graduate School of Business's View From the Top YouTube series. During the interview, Pichai was asked by MBA student Archana Sohmshetty how he would respond to the pushback.
One of the fortunate things I've felt, from day one, Google has had a strong employee voice. For me as the CEO running a large company, I've always found it helpful because you trust your employees to get it right at scale ... So I view it as a strength of the company when employees speak up. I think it's important for us to take it seriously. Internalizing it, acknowledging it, owning up to it, committing, and making the company better is how you approach those moments.
Apparently, Pichai meant what he said--which is refreshing. I mean, a lot of CEOs say they take employee concerns seriously, but it's not always apparent that it's true.
Google, on the other hand, does seem to be taking the pushback seriously. For example, this week the company said it would "take a new approach" to the way it reviews employees.
Previously, the twice-annual process involved hours of work including self-assessments, peer assessments, and manager reviews. Still, more than half of employees said they were mostly a waste of time.
The company's new review process "will happen once a year and our new rating scale will reflect the fact that most Googlers deliver significant impact every day." Obviously, only having to go through the process once a year saves a lot of time. It's half as much time as would have been spent under the old process.
That last part, though, is especially important. That's because the new process starts with the assumption that employees are doing good work. It assumes the best about them. I'm not sure there's a more important thing you can do for your team.
When you start with the default assumption that people are doing their job, it changes the way you perceive their performance. It changes what you look for and it changes the way you treat your team members. More important, it recognizes the value they bring to the team and the company.
"I would argue [employees] push the company to be better across all the things we do," Pichai said. "I've personally always felt one of the strengths of the company ... and I still today take great comfort in knowing our employees deeply are guardians of our values. And we'll do everything to get it right."
That's not complicated. It just means trusting your team enough to assume the best about them and respecting them enough to fix things when you "get it wrong." Chances are, your team will let you know when that happens--your job is to "do everything to get it right."
May 7, 2022