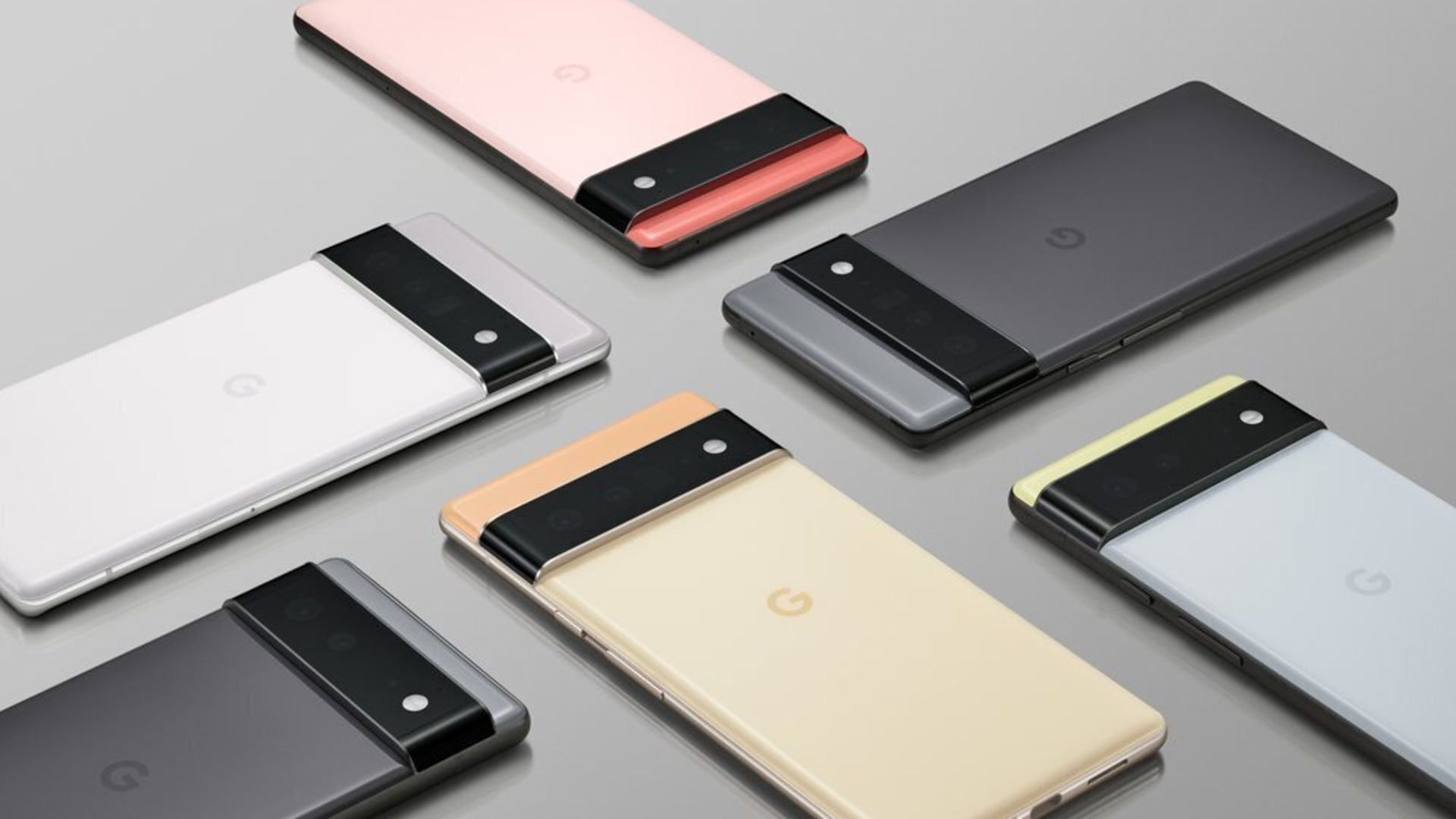 On Tuesday, Google had an event to launch the Pixel 6. It's a little strange because the company had already sort of announced the phone, and was even promoting it. Then again, Google's device strategy has never given the impression that the company is taking the Pixel seriously, which might explain why most consumers never have either.
Tuesday's event focused on the design of the Pixel 6 and the camera. As for the camera--which has always been the primary reason to buy a Pixel--Google has updated the hardware for the first time since the Pixel 2. It's also added what the company calls a "camera bar," which is exactly that--a long bar across the back of the device housing a series of cameras.
It was also the first time we learned more about Google's custom system on a chip (SoC) named Tensor. Rick Osterloh, Google's head of devices, said that the company decided to make its own SoC after its efforts had been "held back for years."
I'm not sure it's entirely fair to say that the thing holding back the Pixel was the fact that it used the same chip as every other Android device on the market. The problem was that it was never clear to anyone why they should buy one.
Still, Tensor is interesting and I'm certainly curious to see how it performs. At a minimum, it shows that Google might finally be serious about selling smartphones, something that hasn't always been clear in the past.
That's partly because Google is really good at solving engineering problems like computational photography software and machine learning. It hasn't been great at marketing or making deals with carriers.
This brings us to the most important announcement, which wasn't actually a feature of the phone. It was how Google plans to sell them.
Google announced Pixel Pass, a monthly subscription that includes a smartphone and a collection of Google's services. Pixel Pass bundles a Pixel 6 or Pixel 6 Pro with YouTube Premium, YouTube Music Premium, 200GB of Google One storage, and Preferred Care--an extended warranty and damage protection plan.
Compared to paying for just the Pixel 6 on an installment plan, you're paying $20 a month for those services. Whether that's worth it is a fair question, but if you use YouTube Premium and want an extended protection plan, it might be.
You can also pay for an iPhone on a monthly installment through a carrier, or through Apple's upgrade plan, or even using an Apple Card. You just have to add the services separately.
Apple's main problem with bundling, say, Apple Music and Apple TV+ with the iPhone is that it would no doubt open the door to even more intense antitrust scrutiny. Considering that Spotify is already pursuing an antitrust complaint against Apple in the European Union, it's not hard to imagine the same thing happening here the moment such a bundle was introduced. It's probably the only thing stopping Apple from offering one.
Well, that and the fact that Apple doesn't have to. People already buy lots of iPhones without the lure of a bundle. The iPhone is still Apple's cash cow, and it's far more popular than Apple Music or Apple TV+.
That's not true for Google, which has never been very good at marketing or selling its Pixel smartphones, despite the fact that they're actually quite good. Combining the Pixel with a collection of services--especially when that includes YouTube Premium--might actually work.
It's actually the opposite strategy that Apple uses, which drives its services revenue by offering them on top of the iPhone. Google is hoping to use the bundle as a way to entice more people to take the Pixel 6 seriously. At a minimum, it shows that--at last--Google finally is.
Oct 20, 2021