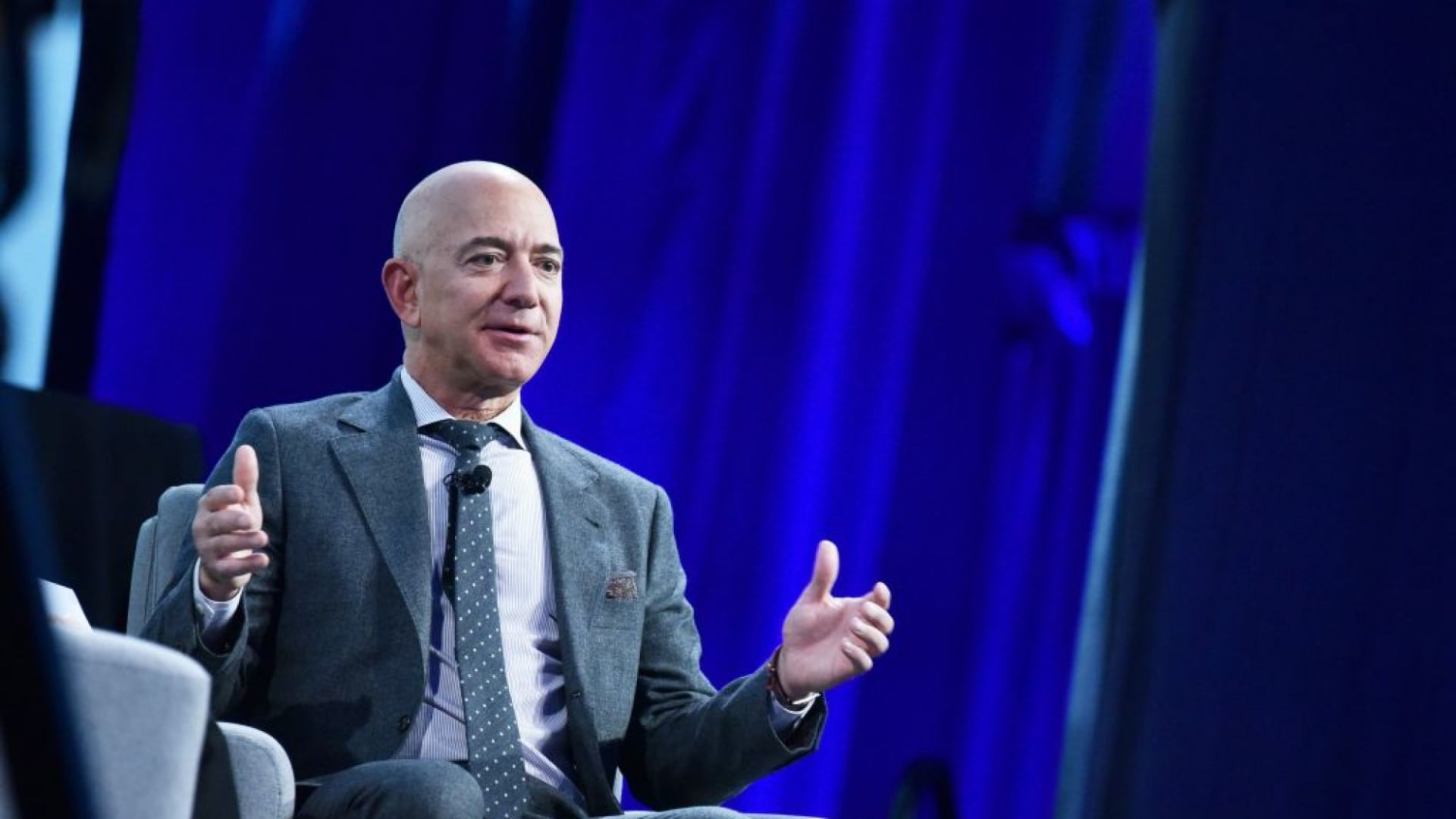 Yesterday, Amazon announced that Jeff Bezos would be stepping down as CEO and taking on the role of executive chairman later this year. While that was unexpected, it shouldn't come as much of a surprise. Amazon just had its best quarter ever, and Bezos has been less involved in the day-to-day operations for a while now.
He's also a busy guy, with a lot of other interests and passions. In a statement, Bezos said the following:
Being the CEO of Amazon is a deep responsibility, and it's consuming. When you have a responsibility like that, it's hard to put attention on anything else. As Exec Chair I will stay engaged in important Amazon initiatives but also have the time and energy I need to focus on the Day 1 Fund, the Bezos Earth Fund, Blue Origin, The Washington Post, and my other passions.
It's fair to wonder what it means when Bezos says that he plans to "stay engaged in important Amazon initiatives." Will he still show up to work every day? Will Andy Jassy, Bezos's replacement, really have a chance to lead, or will this be like what happened when Disney's CEO Bob Iger retired a year ago, only to mostly step back in charge a few months later?
Amazon's CFO, Brian Olsavsky addressed just that during the company's earnings call:
Jeff is not leaving, he is getting a new job. He will be involved in many large "one-way-door" issues, as we say--"one-way doors" meaning the more important decisions, things like acquisitions, things like strategies, going into grocery, and other things. So, Jeff's always been involved with that and that's where he'll keep his time focused in his new role.
One-Way-Door Issues
What a great way of thinking about the importance of decisions. Bezos actually wrote about this in his 2016 shareholder letter, explaining that there are two types of decisions. Two-way-door decisions can always be reversed--you can go back through the door.
One-way-door decisions are not reversible--you can't go back through the door. That means you have to be careful when making them.
Hiring a junior account executive who doesn't work out is a two-way-door decision. It doesn't need the executive chairman involved. It can also be reversed.
The same is true of thousands of decisions a company makes on a regular basis. Bezos makes the point that companies shouldn't confuse the two because it results in "slowness, unthoughtful risk aversion, failure to experiment sufficiently, and consequently diminished invention."
Whether to take a company public is a one-way-door decision. Whether to make a large acquisition is a one-way-door decision. Once you make those decisions, it changes how you operate in a way that you can't simply reverse if it doesn't work out. They require time and thoughtfulness, and shouldn't be made lightly.
Those are the types of decisions Bezos will still be involved in at Amazon, and that seems about right. He's still the company's largest shareholder, and it makes sense that the executive chairman would be integral in the high-level strategic decisions that affect the direction and outcome of the company.
It also makes sense purely from the perspective of how he manages his overall time. Bezos can't, and shouldn't, be involved in every decision. That was true anyway, but especially if he plans to focus his energy on other things.
For Bezos, the one-way-door rule is valuable because it gives him and Amazon a way to decide whether a decision is important enough to get involved. It makes it easier to let go of everything else, and focus only on things that have that level of impact on the business. That frees up his time for other things.
The reality is, the same thing is probably true for you.
Unless you're a solopreneur, trying to make every little decision isn't sustainable. Even then, there will come a point when you won't be able to grow without multiplying your resources and building a team. As you do, that means handing off many of the two-way-door decisions to people who are qualified to make them without your input.
As a bonus, you may very well find they happen to be better at it anyway.
Feb 3, 2021