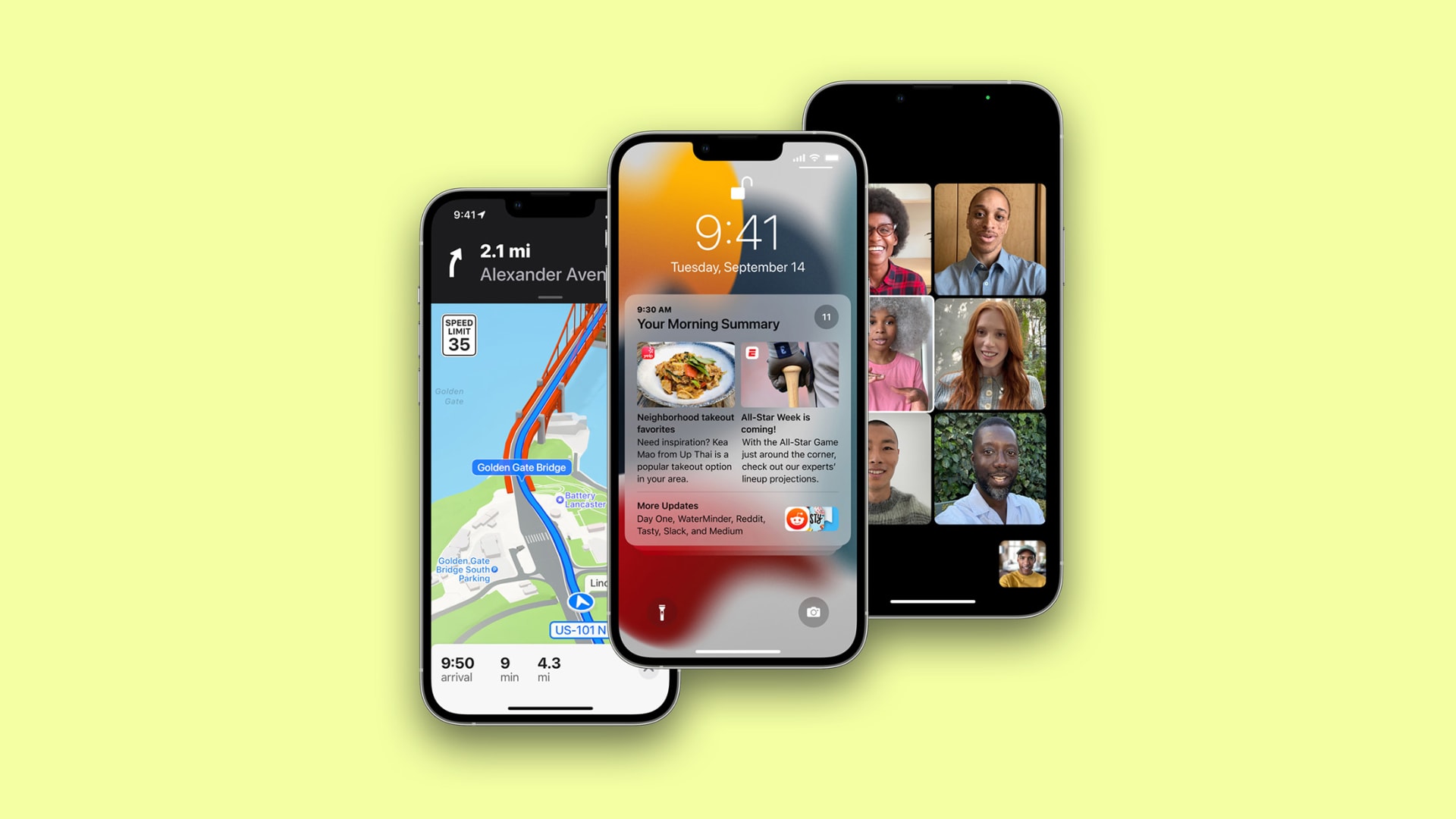 If you haven't already pre-ordered an iPhone 13, there's a pretty good chance that you're not entirely sure if you need one at this point. That's fair, especially since a lot of people are perfectly happy with the iPhone they have, even if it's a few years old. If you currently have an iPhone 11 or iPhone 12, the iPhone 13 will be a better device, but that doesn't necessarily mean it's worth it.
If your device is older (say an iPhone 7 or 8), you'll probably see enough of an improvement across the board to make it worth the upgrade. That's especially true this year, when both Apple and carriers have a number of promotions that can get you a nice discount on a new device.
In that case, the biggest question is which iPhone you should get. Here's what you need to know:
iPhone 13
For most people, the iPhone 13 is the easiest option to choose. The camera system is improved from last year, most notably by adding better optical image stabilization on the camera sensors. The 1x camera, which Apple calls the "wide" camera, is improved as well, letting in 47 percent more light, so you can get better shots, even in low light.
It also gets improved battery life over the iPhone 12 and has a brighter display. Both of those are improvements that you'll notice as you use the device every day. Apple also doubled the storage on the entry-level model to 128 GB, making it a reasonable option for most people. The iPhone 13 starts at $799.
iPhone 13 Mini
There's a pretty good chance this will be the last iPhone Mini. I think it's possible that this year's model may stick around and possibly be rebranded as the iPhone SE, but it seems clear that while the mini iPhones have a pretty loyal base of users, that group just isn't big enough to convince Apple to keep investing in the size.
Of course, if you're really, really happy with your iPhone 12 Mini, and were really hoping to upgrade next year, you might just want to buy this year's model to convince Apple there really is a market for a full-powered, small iPhone. I'm not sure it will work, but either way, the iPhone 13 Mini will likely last you well into the future. It starts at $699.
iPhone 13 Pro/Pro Max
Unlike last year, when the iPhone 12 Pro Max had a better camera system, this year, these two devices are identical with the exception of the screen size. That makes the decision a lot easier for a lot of people.
If you want the very best camera system you can get on a smartphone, go for the Pro models. If you have to have the biggest display available, get the Pro Max. Otherwise, get the Pro.
In addition to the camera improvements -- which include Cinematic mode for video and Macro photography for stills -- this year's Pro models also get a 3x optical zoom, which is equivalent to a 77-mm. focal length. The sensors also have larger pixels, meaning they can absorb more light more quickly, making for better images in low light situations.
The Pro models get ProMotion, which dynamically adjusts the refresh rate of the display between 10 Hz and 120 Hz based on what you are doing. That means that scrolling is very smooth. Apple says it calculates the speed of your finger moving on the display and chooses the appropriate refresh rate accordingly.
The other real benefit of ProMotion is that it makes for far better battery life. The Pro Max gains almost 20 percent more battery life compared to last year's model. That's even with a brighter display. The iPhone 13 Pro starts at $999 and the iPhone 13 Pro Max starts at $1,099.
Everything Else
By the way, you can still buy the iPhone 12 and iPhone 12 Mini. For that matter, you can still buy the iPhone 11 for $499 or the iPhone SE for $399. Basically, Apple is competing with the likes of Samsung, OnePlus, and Google not by offering new low-priced options, but by keeping its older models around at greatly discounted prices.
It's actually a brilliant strategy that doesn't get a lot of attention. Apple has a phone at $399, $499, $599, $699, $799, $999, and $1,099, all of which have at least an A13 Bionic processor -- which isn't slow by smartphone processor standards. All but two of those options have 5G (the iPhone 11 and iPhone SE are 4G LTE). If you're looking to save a few hundred dollars, I'd have no problem recommending any of those devices.
Sep 24, 2021