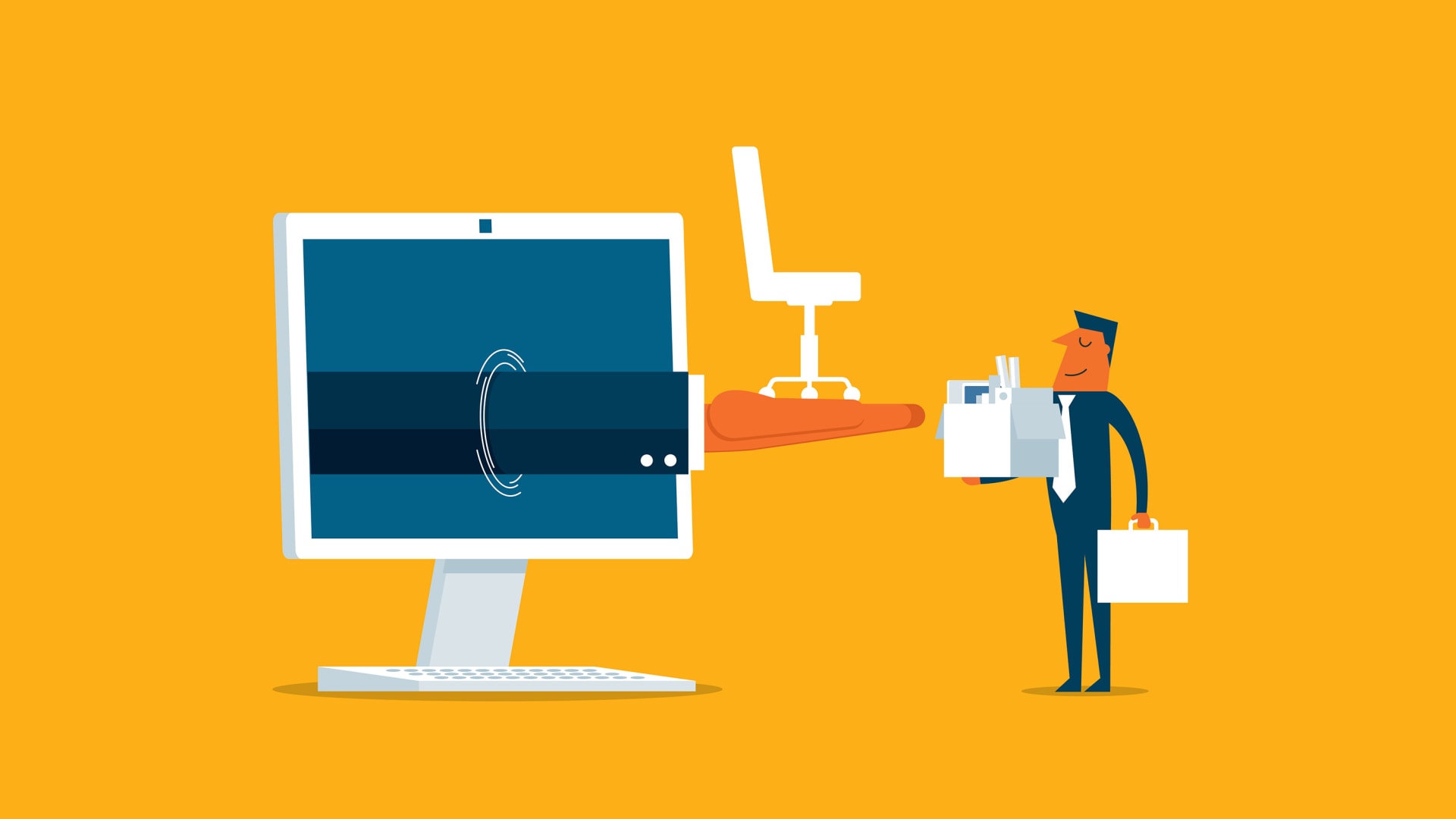 As businesses start to reopen, many are trying to figure out the best way to bring their teams back to the office. Or, in some cases, whether to bring them back at all. In many cases, workers say they'd prefer to continue working remotely even when the office reopens. The reality is that it doesn't have to be an all-or-nothing setup, but it does mean you'll have to navigate the challenges of having both in-office and remote teams, and address the unique needs of each.
I've worked remotely for years, and I've managed teams in both situations. Here are five things I've learned to keep everyone on the same page, no matter where they work.
1. Meet on-screen.
This is probably the most important thing to consider when you have a workforce that is both in-office and working remotely. If a meeting involves anyone who works remotely who will join via a videoconference screen, then everyone should be on screen. The dynamics of in-person and videoconferencing meetings are so different that it's important to be sure everyone is on a level playing field. This can take some getting used to for your in-office team, but the connection it helps create with your remote workers is worth it.
2. Keep conversations where everyone can participate.
Obviously, one of the reasons that companies have an office is to connect and communicate with each other when you're all in the same physical location. Whe part of your team is remote, however, it's important to make sure you allow everyone to participate. That means using tools like Slack or Microsoft Teams for communications, and being intentional about starting conversations there, instead of in the hallway at the office.
3. Don't make office-only decisions.
Along those same lines, decisions are easier to make when all of the stakeholders can get together in a room to talk through options. The problem is, when you do that, there's a good chance an important voice could get left out if they aren't in the office.
That creates a level of friction in the decision-making process, but that's okay. It just means you have to be intentional about when those conversations are happening, and make sure all of the stakeholders are invited regardless of where they work.
4. Utilize a common set of tools to manage work.
When you hire someone who will work in your office, it's easy to think through what they'll need. A place to work, a computer, different types of software. Often, however, when companies have remote team members, much of that burden is placed on the employee to figure out themselves.
I recommend creating a standard technology "kit" for your in-office and your remote teams. While it might be somewhat different depending on the work environment, the basic tools that are used to manage work should be provided to everyone. That includes making sure that your remote team has the internet access and security tools necessary to connect to your network.
5. Mind the disconnect.
Finally, working remotely is just different than working in the office. That shouldn't come as a surprise to anyone who has experienced it for the last few months, but you might be surprised how quickly you forget when you get back to the familiar environment of the office. In order to keep everyone engaged, be intentional about acknowledging the disconnect that can occur between the two types of working.
When it does occur, be proactive about helping everyone reconnect. Sometimes that's a function of the work, but other times it means finding ways for everyone to engage socially--even if from a distance. A team that feels connected will find it far easier to work together, regardless of where they physically work. It's up to you to help everyone stay that way.
Jun 19, 2020