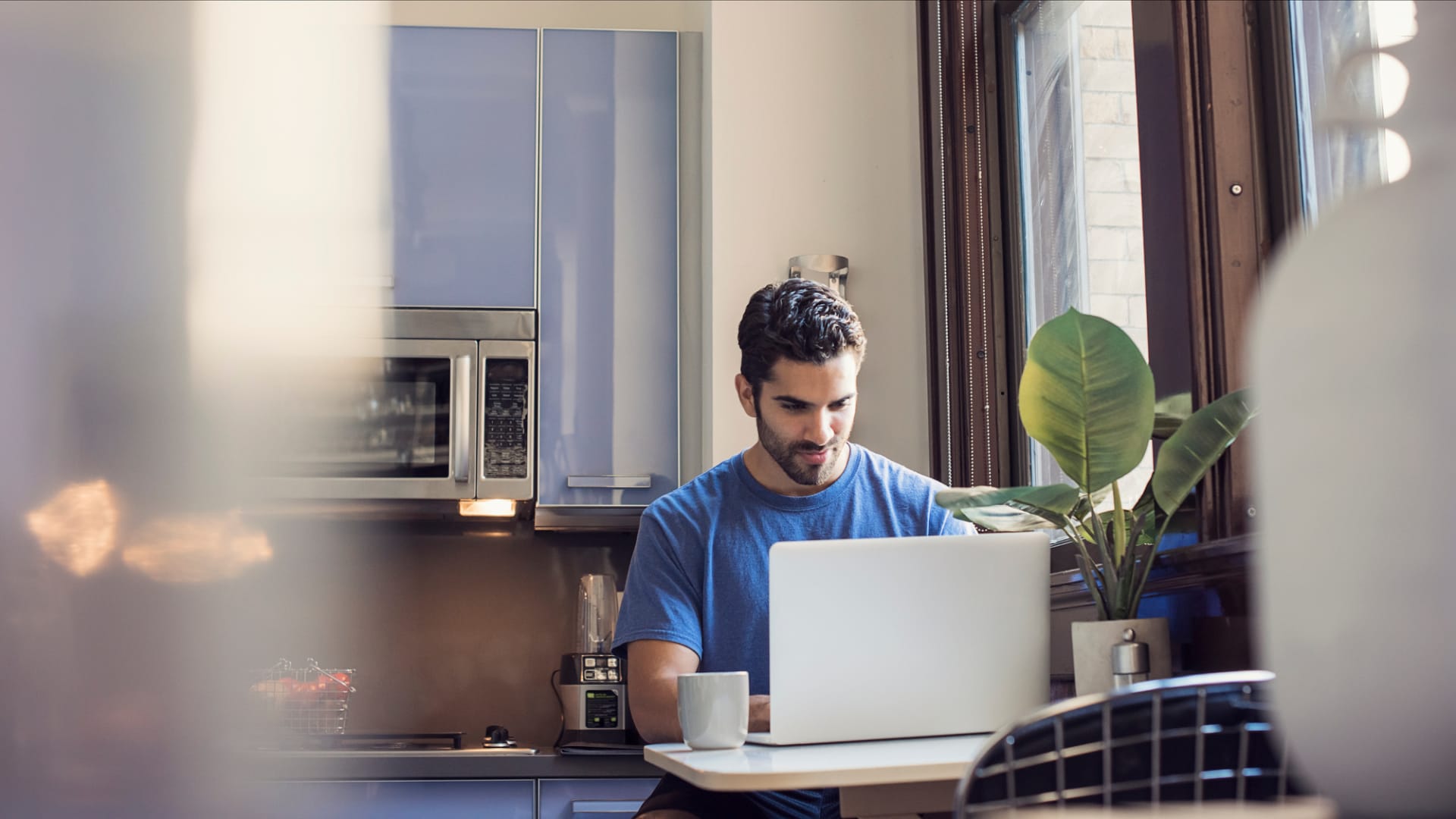 The very fact that, as the world shut down four months ago, millions of Americans were able to continue to work while sheltering at home is really quite extraordinary. I definitely don't want to in any way minimize the impact felt by those whose jobs were lost during the same time, but I do think it's worth reflecting on the reality that technology has made it possible for many types of work to be done outside of an office.
Yet many people still look at remote working as the same as working from home. As businesses start to figure out how to return to whatever the new version of normal is for their customers and team, understanding the difference is extremely important. Creating a viable remote working plan for your business is critical, but it's not the same as simply having members of your team work from home.
In many cases, working from home is a perk. It's something you do on Thursdays because you don't have any meetings and you can sit on your couch to catch up on that presentation you need to finish. That's wonderful, but you still have an office to return to.
Remote working is different. Sure, the ability to work from anywhere (often at your home) on a full-time basis could be considered a perk, but it's not something extra. It doesn't describe a place that you do "work," but rather, it's the way you work--every day.
Understanding the difference matters because if you haven't already, it's time to come up with a plan for how your business will bring people "back to work." Considering that more than two-thirds of employees say they'd at least like the option to continue working remotely, it's certainly something that businesses are facing. So, it seems like this is a good time to get a little clarity about what's required to make remote working, well, work.
Technology
If your team works remotely, there's no guarantee they'll have access to the same tech that you provide for them in an office. And, since the type of work they may be doing is likely to be different, you'll want to make sure they have what they need.
Sure, it's easy to think about making sure everyone has a laptop, but what about a fast Wi-Fi connection? Or, if they have a router that gives them a fast enough connection, will it be secure?
Those are important questions, and as an employer, it's up to you to provide the technology that can help your team stay connected, engaged, and productive. Fortunately, that doesn't have to be complicated. In fact, you can check out the gadgets and gear I recommend here, as well as a few tips for keeping home internet secure.
Touchpoints
Probably the biggest challenge facing people who work remotely is that they miss out on the everyday conversations that happen in an office. They don't run into each other in the hall or have a quick conversation in someone's office.
Instead, having a remote team means taking an intentional approach to keeping everyone connected and engaged. I've worked remotely for years, and one of the most important things I've found is having regular check-ins with my team. These should include headspace checks, as well as an opportunity to talk through and establish goals for what we're working on, and then evaluate progress and performance.
The key is to be intentional about making time for face time, even when that means getting together on a video call. If you don't, your team will feel isolated and disconnected from each other, and more crucially, from the mission you're trying to accomplish together.
Tools
The good news is that there are tools that can help you with those touchpoints. For example, Slack is a popular way to organize team and company communications. Zoom and Google Meet allow everyone to "get in the room" together to have video meetings. Tools like Basecamp or Trello make it easier for your team to stay on task, especially when working together on collaborative tasks and projects.
Think about it this way, every process you might have in an office needs some kind of digital tool to help you continue working together, even when you aren't--at least not physically.
Jul 14, 2020