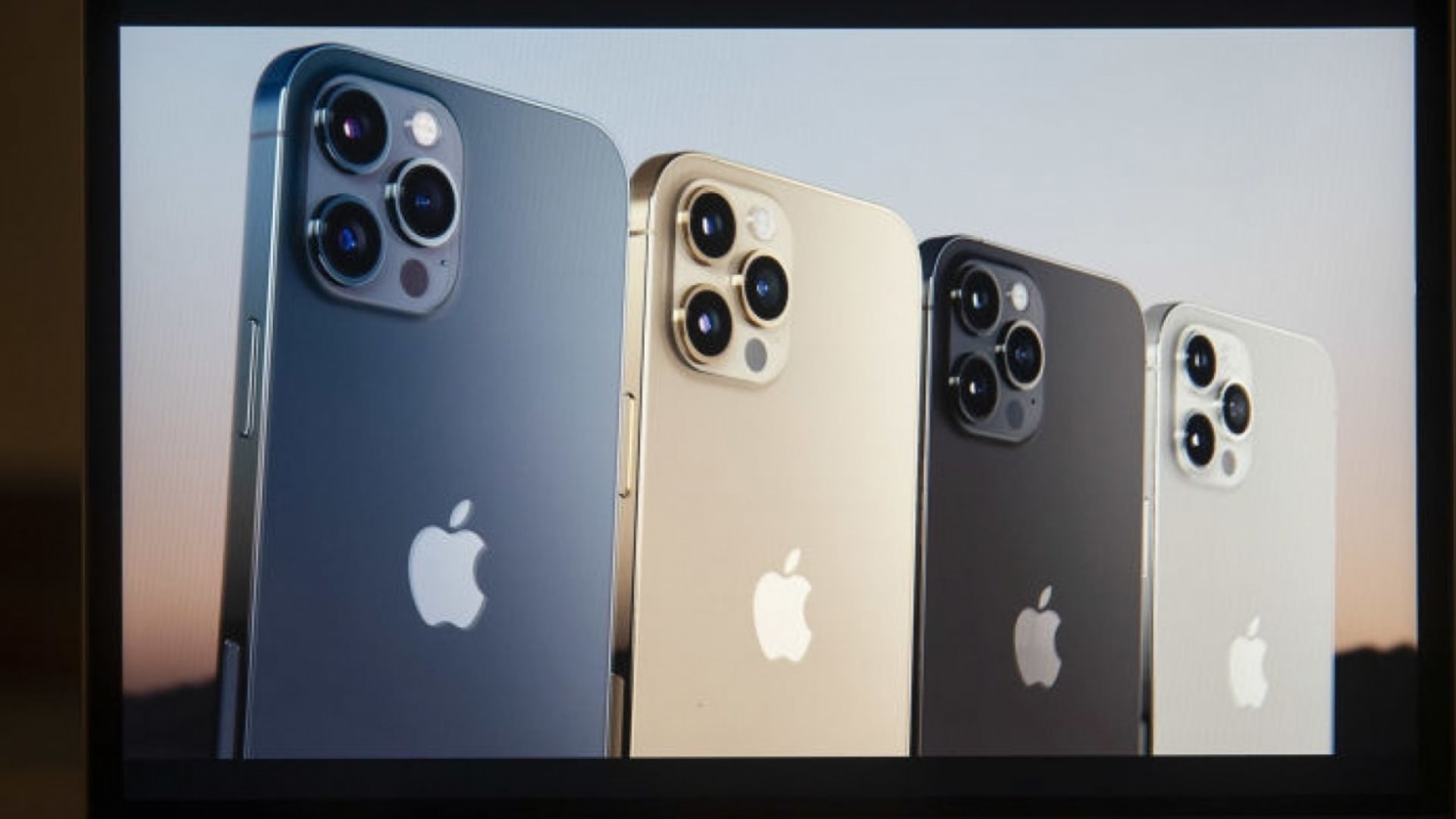 This week, Apple introduced the iPhone 12. Well, technically the company introduced four new phones, which can make it a little confusing if you're planning to order one. Making it more confusing, preorders start today at 8 a.m. ET, but for only two of the phones, the iPhone 12 and the iPhone 12 Pro. The iPhone 12 Mini and iPhone 12 Pro Max won't go on sale until November 6.
That means there are a variety of things you have to consider when making a decision. First, however, it's worth mentioning that all four new iPhones have 5G. Not only that, but they all have all three versions of 5G (yes, there are different versions). That's good because it means you don't have to choose your device on the basis of which radio antennas it includes.
Also, they all have what Apple calls Super Retina XDR displays, which are OLED and have the company's new "Ceramic Shield" on the front glass, which Apple claims gets four times better drop performance than the iPhone 11. I don't know what that means, but if it means I have to go to the Apple Store less often to replace broken screens, I'm happy.
They also all include the A14 Bionic processor. Honestly, the only thing you need to know about that is that it's faster than any other smartphone chip, and not by a little. That, along with the fact that it has 5G, means this phone should reliably handle whatever you need it to do for the foreseeable future. Oh, and they all have MagSafe.
iPhone 12
Here's the bottom line, at least in my opinion--the iPhone 12 is the best option for most people. There are a few exceptions, which I'll get into in a minute, but this year, the difference in features between the iPhone 12 and the Pro models isn't enough to justify the $200 difference in price for most users.
The iPhone 12 has the same size screen as the iPhone 11, at 6.1-inches. The overall size of the phone is just a little trimmer, but the display is considerably improved this year. It also has better camera features, including the ability to record Dolby Vision HDR video in 4K resolution at 30fps. If you don't know what that means, take my word for it that it means you'll be able to record your daughter's next soccer goal in far better quality than you could ever need.
iPhone 12 Mini
The most obvious exception is if you want a smaller phone. Then the iPhone 12 Mini is the device for you. It's smaller in form factor than the current iPhone SE, but with a larger display (at 5.4-inches). For comparison, the previous iPhone 11 Pro has a 5.8-inch display, which was the smallest screen size available on a full-screen device. The Mini has all of the same features as the iPhone 12, but in a smaller form factor.
iPhone 12 Pro
The only real differences with the iPhone 12 Pro are in the camera system. You get a third camera with a 52mm telephoto lens, and it has a LiDAR sensor that enables better Night Mode, as well as augmented reality (AR). Apple also introduced what it calls ProRAW, which gives you access to all of the data within the image signal processing pipeline.
Essentially, buy the iPhone 12 Pro if you want better control over taking high-quality photos and video. Also, it's worth mentioning that the "Pro" versions have a base storage of 128GB instead of the 64GB found in the iPhone 12.
iPhone 12 Pro Max
Then again, the iPhone 12 Pro Max actually has even better camera sensors, including a 65mm telephoto that takes even better portrait shots. It also has sensor-shift image stabilization on the Wide camera, which Apple says is even more advanced than what exists on the other cameras.
You also get a little better battery life at 20 hours, instead of 17 for the iPhone 12. Basically, if you want the best camera features you can get in an iPhone, you buy the iPhone 12 Pro Max.
Here are the four models, and when you can order them:
iPhone 12 Mini: Starts at $699. Preorder November 6 (delivery on November 13)
iPhone 12: Starts at $799. Preorder October 16 (delivery on October 23)
iPhone 12 Pro: Starts at $999. Preorder October 16 (delivery on October 23)
iPhone 12 Pro Max: Starts at $1,099. Preorder November 6 (delivery on November 13)
As a final note, the prices above are for devices ordered for either AT&T or Verizon. Sprint and T-Mobile pricing is $30 higher for the iPhone 12 and iPhone 12 Mini.
Oct 16, 2020