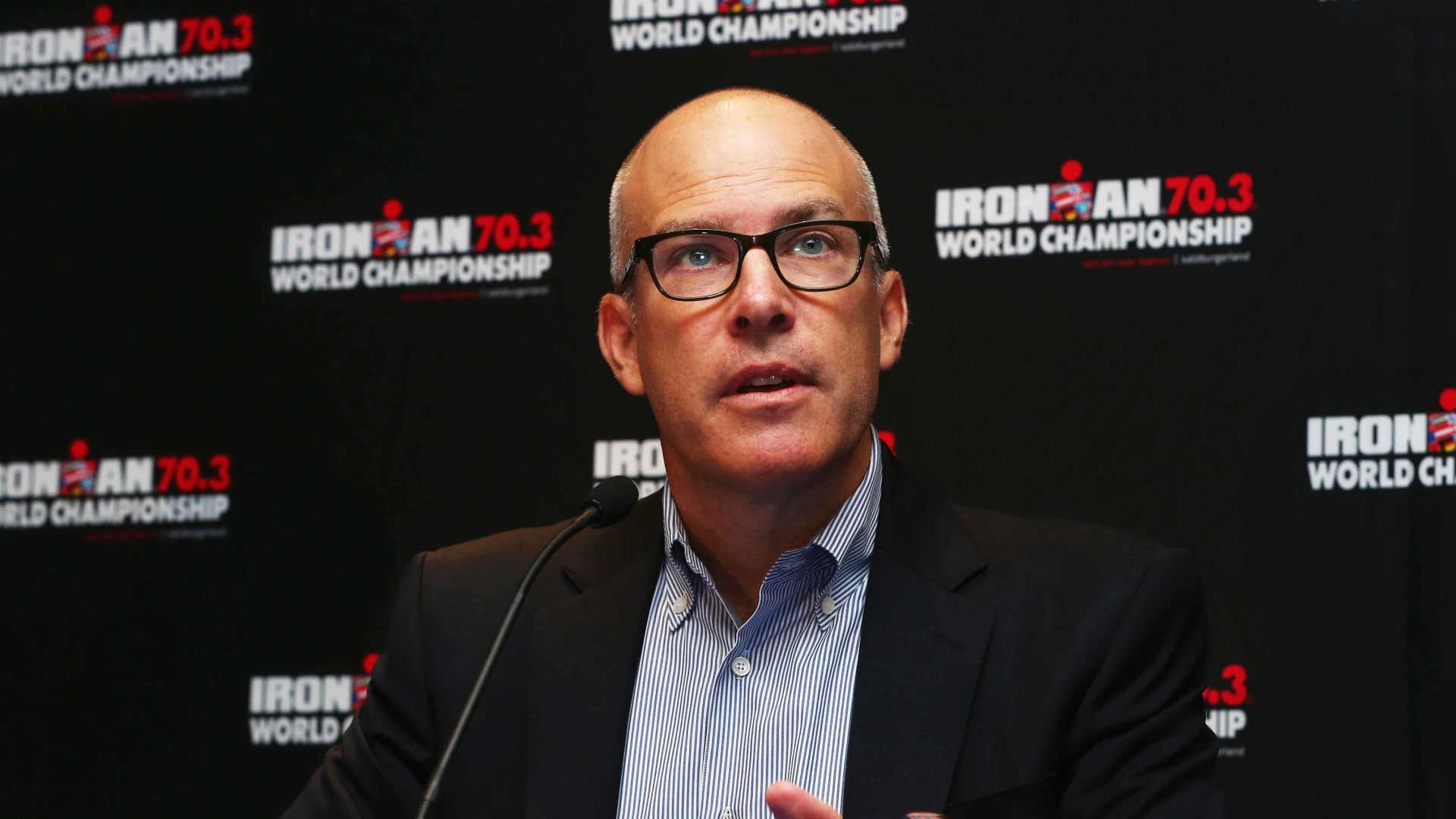 Some events, however, don't translate virtually in quite the same way. Triathlons, for example. As a result, Ironman, which hosts more than 170 races a year, has had to postpone events in various parts of the year until the public health situation changes.
That all makes sense, except that sometimes postponing or canceling an event has downstream implications on other stakeholders, like racers. I think it's fair to say that organizing an Ironman triathlon isn't nearly as personally challenging as training to compete in one. It appears from the outside that one person who may have those two things confused is Ironman's CEO, Andrew Messick. Let me explain why.
When events started being canceled or postponed, some runners asked to have their registrations refunded. Instead, the company rolled those registrations over to the same event the following year or allowed some athletes to transfer to other races. The problem is, just because an event is rescheduled, doesn't mean that it automatically fits into your life.
Ironman has a "no-refunds" policy, which is understandable. There are a lot of costs involved in hosting huge events like an Ironman triathlon.
Some athletes filed a class-action lawsuit over the policy, arguing that a pandemic is different. In a ruling last month, a US District Court Judge noted that "No refunds means exactly what it says--no refunds." That means that Ironman was certainly within its rights to refuse athlete's growing calls for refunds. But it doesn't mean it's the right thing to do.
Messick provided an update to customers, many of whom have been upset over how the racing organizer has handled cancelations and postponed events as a result of Covid-19. He defended the company's practice of waiting as long as possible to make changes to scheduled events, saying:
Our focus is on making the races happen. Now, we can't always do that...
We make those decisions only when we feel like we have exhausted every opportunity to be able to safely make those races happen. And that really, I think, is the thing that I want to communicate most strongly here. We wait until we have no alternative, until we're certain that the race can't happen before we enact a postponement...So, as long as there's a chance, we're trying to make it happen.
While Messick did say that the company has heard racers feedback about wanting more "lead time between when the race is supposed to happen and when we are ultimately forced to move it," he didn't address concerns that for some people, moving it isn't the best option. For them, the best thing is to just give a refund--even if you don't have to.
You see, in Ironman's case, the message seems to be that "this is what we're doing because this is the best thing for Ironman." The problem is that sometimes what seems like the best thing for a business is actually the worst thing for a brand.
That's how you build trust, which--for a brand built on a community like Ironman--is the most important thing. Instead, Ironman is sticking to its policy. Again, it's within its rights to do that, but that doesn't mean it's the right thing to do. Once you've lost trust with the people who give you money, don't be surprised if they aren't willing to do that in the future.
I reached out to Ironman, which responded with a statement:
The COVID-19 pandemic brought forth unprecedented challenges for every individual and industry, there is no modern era equivalency, and to compare the response of one industry (like airlines which one might suggest is not unified within its own industry) to another (like live events or even more specifically large-scale endurance events) presents a false equivalency and oversimplified perception of the realities that exist. Additionally, the assertion we have not been flexible is flawed.

As we evaluate individual circumstances of each event, other regional race availability, and consumer regulations in respective countries, athletes have been given a variety of options, including deferment to future years and transfers to other events among other options as able. We have also worked with individual athletes to find solutions and also provided options for athletes who had concerns about racing even if the race took place.
I'll just point out that the statement didn't answer my direct question, which was why Ironman isn't simply allowing refunds for athletes who had signed up for events that were later canceled or postponed due to the pandemic. That seems simple enough. In fact, sometimes the most obvious thing is absolutely the right thing to do.
Feb 20, 2021