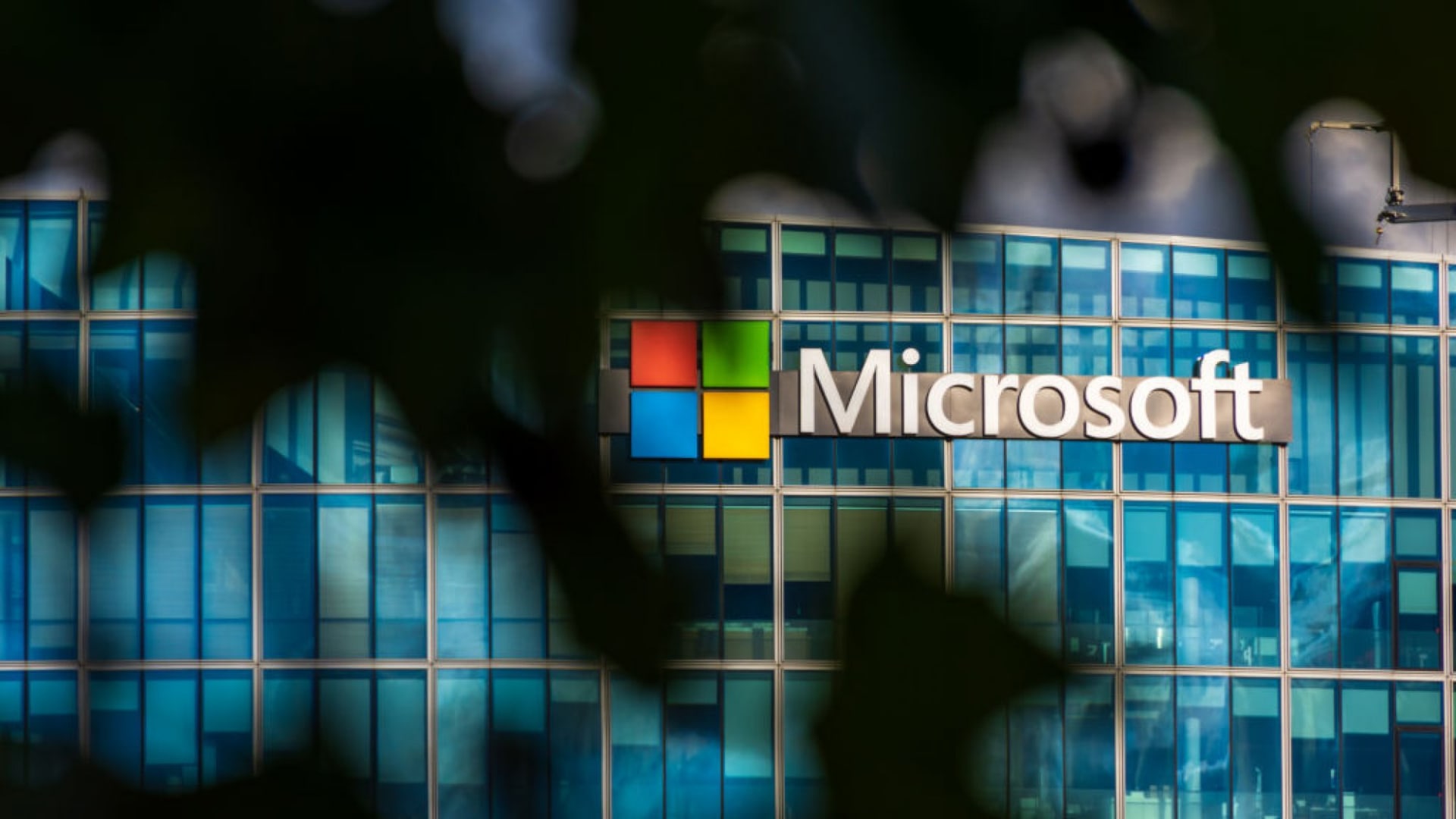 Nuance certainly isn't nearly as well-known as many of the high-profile acquisitions under CEO Satya Nadella, which have been decidedly focused on consumers. Take, for example, Mojang, the maker of Minecraft, and ZeniMax, which makes Doom. Even LinkedIn, the professional social network, is more focused on individuals than it is on providing services to businesses.
Nuance, on the other hand, makes speech-recognition technology and isn't a name most people have ever heard of. That doesn't mean it doesn't already play a role in their lives, however. Nuance was an integral part of the development of Siri, Apple's voice assistant, which powers everything from the iPhone, to the Apple Watch, to the HomePod.
But Microsoft isn't after your personal devices or your smart home. Instead, it's focusing its efforts on offering speech-recognition technology to enterprise and business customers through its cloud-computing platform.
Health care is big business.
Microsoft and Nuance already have a partnership, providing doctors with A.I.-powered tools to reduce the amount of time they spend on patient charting. According to Reuters, Nuance already works with 77 percent of hospitals.
"This acquisition brings our technology directly into the physician and patient loop, which is central to all health care delivery," Nadella told investors on a call Monday. "The acquisition will also expand our leadership in cross-industry enterprise A.I. and biometric security."
The only way to continue to meet increased demand with a smaller supply of physicians is to use technology to reduce administrative tasks and allow more time for actually seeing patients. As the Wall Street Journal noted, health care is an industry ripe for disruption, and the pandemic has demonstrated just how important technology will be to the future of how we interact with doctors. And it isn't just telemedicine. Even in-person patient care is changing as a result of A.I.
Maybe more impressive than dictation software allowing doctors to speak text into a computer instead of typing is what Nuance calls Ambient Clinical Intelligence (ACI). This technology listens to patient and doctor interactions and securely captures the conversations, transcribing them as they happen.
This isn't necessarily new. Every time I've visited our family physician in the past few years, a transcriptionist comes in the room with a laptop and takes notes during the appointment. Nuance is essentially doing the same thing, though in an even more secure way, since there isn't another person listening to the conversation with your doctor.
"This coming together is about empowering health care," said Nadella. "It's now very clear that health care organizations that accelerate their digital investments can improve patient outcomes and reduce cost at scale."
The trend towards using technology to power more efficient health care distribution isn't changing any time soon, and Microsoft is in a unique position to capitalize on that fact. Mostly, that's because of the difference in how Microsoft has positioned Azure, in comparison with AWS.
Microsoft is willing to spend big to own the space.
Last year, Microsoft introduced "Cloud for Healthcare," a set of tools for health care providers that handles everything from patient scheduling to medical records and collaborating with other physicians. It's a part of the race by tech companies to tackle the enormous opportunity they see in the industry.
That deal is relatively small compared to what Microsoft is now paying for Nuance, but the impact of Microsoft's acquisition could be much larger in the long run because of the advantage it offers the company in terms of positioning itself with health care companies.
Microsoft has an advantage over Amazon.
Microsoft's overall cloud strategy is different than Amazon's. AWS is essentially a buffet, where you can walk up and fill your tech stack with whatever components you need. With Azure, on the other hand, Microsoft seems to be making an intentional effort to build "platforms on a platform" to serve various vertical industries, like health care.
Microsoft can leverage that because it's already involved in a business relationship with those hospitals, physician's offices, and other health care providers. Unlike Amazon, Microsoft makes software already used by millions of businesses and organizations. Most of them are probably already using Microsoft Office tools, Outlook for email, and now Cloud for Healthcare.
Apr 14, 2021