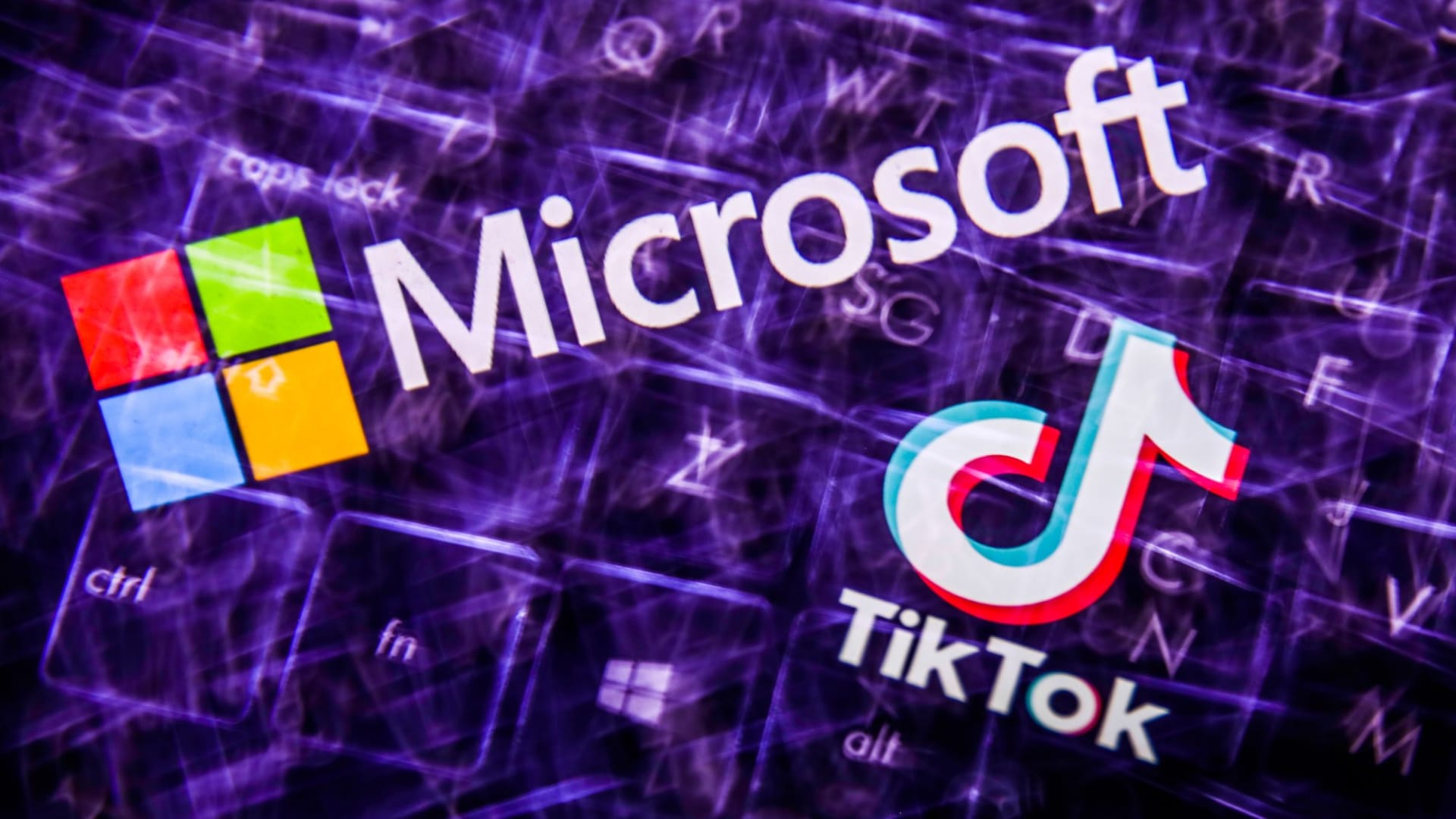 It always seemed strange that Microsoft would buy TikTok's U.S. operations. On paper, at least, the two companies have little in common aside from the fact that they both make software. Even then, Microsoft is known for pretty boring business productivity tools, as well as the operating system that powers 85 percent of the world's computers. Aside from the Xbox, its audience is mostly businesses and professionals.
TikTok, on the other hand, is known for creating what might be the world's best content-recommendation algorithm. According to SensorTower, TikTok has been installed on 186 million devices here in the U.S. and has over 100 million active users, many of whom are teenagers who mostly upload dance videos. There doesn't seem like a lot of crossover between those two markets.
Now, Bloomberg is reporting that ByteDance, the Chinese company that owns TikTok, has rejected Microsoft's bid. It appears, for now at least, that Oracle is the winning bidder.
Interestingly, Oracle's role appears to be more of a custodian to alleviate concerns that the company would share personal data from U.S. users with the Chinese government. That's the reason the Department of Defense, back in January, advised active duty and civilian employees not to install the app on any devices.
In Oracle's case, the Wall Street Journal is reporting that the company won't actually purchase TikTok but will serve as a "trusted tech partner." That's similar to what was originally offered by Microsoft before the Trump Administration made it clear that it wouldn't accept anything other than a sale.
Microsoft, along with Walmart, was negotiating just for TikTok's operations in the U.S. and a handful of other countries. Which is why it now comes as a surprise that Microsoft went from clear front runner to being left out entirely.
We are confident our proposal would have been good for TikTok's users, while protecting national security interests. To do this, we would have made significant changes to ensure the service met the highest standards for security, privacy, online safety, and combatting disinformation, and we made these principles clear in our August statement. We look forward to seeing how the service evolves in these important areas.
Part of that slide could have resulted from the fact that the TikTok algorithm wasn't going to be a part of the deal. China had quietly added A.I. technology to its list of prohibited exports, making it virtually impossible for whichever company bought TikTok to take control of arguably its most valuable component.
While there are other valuable assets associated with TikTok--namely a fast-growing, and highly-engaged audience--without the algorithm, the deal hardly seems worth the trouble.
And this deal has been almost nothing but trouble. From the original short timeline after President Trump ordered a ban unless TikTok was sold by mid-September, to the fact that Trump later made clear he expected the U.S. to receive a substantial "key money" payment for allowing such a sale, everything about this has been a headache.
In fact, it was such a headache that the company's CEO, Kevin Mayer, resigned in late August, saying that "as the political environment has sharply changed, I have done significant reflection on what the corporate structural changes will require, and what it means for the global role I signed up for." It turns out, it wasn't going to look anything like what he signed up for, so he left.
Honestly, that's probably good advice for Microsoft. Sure, the company has very smart people advising it, and it certainly doesn't need me to give advice. It does, however, sometimes take a little perspective to see when the cost just isn't worth it.
In Microsoft's case, the decision wasn't entirely theirs, but that just means the company probably dodged a bullet. Microsoft absolutely does not "need" TikTok. It doesn't meet a real gap in the company's core business that it can't fill in some other way.
At best, it would have provided a platform on which to build new businesses. That's great, but for a company with a $1.5 trillion market cap, the actual added value was likely to be insignificant.
In that case, Microsoft comes out ahead simply because it no longer has to calculate the cost of the political firestorm that was sure to continue to follow TikTok. It's free of the burden of justifying what was likely to be a $30 billion purchase for an app that makes no money. Mostly, it's just free of the distraction.
Honestly, that alone is a win.
Sep 14, 2020