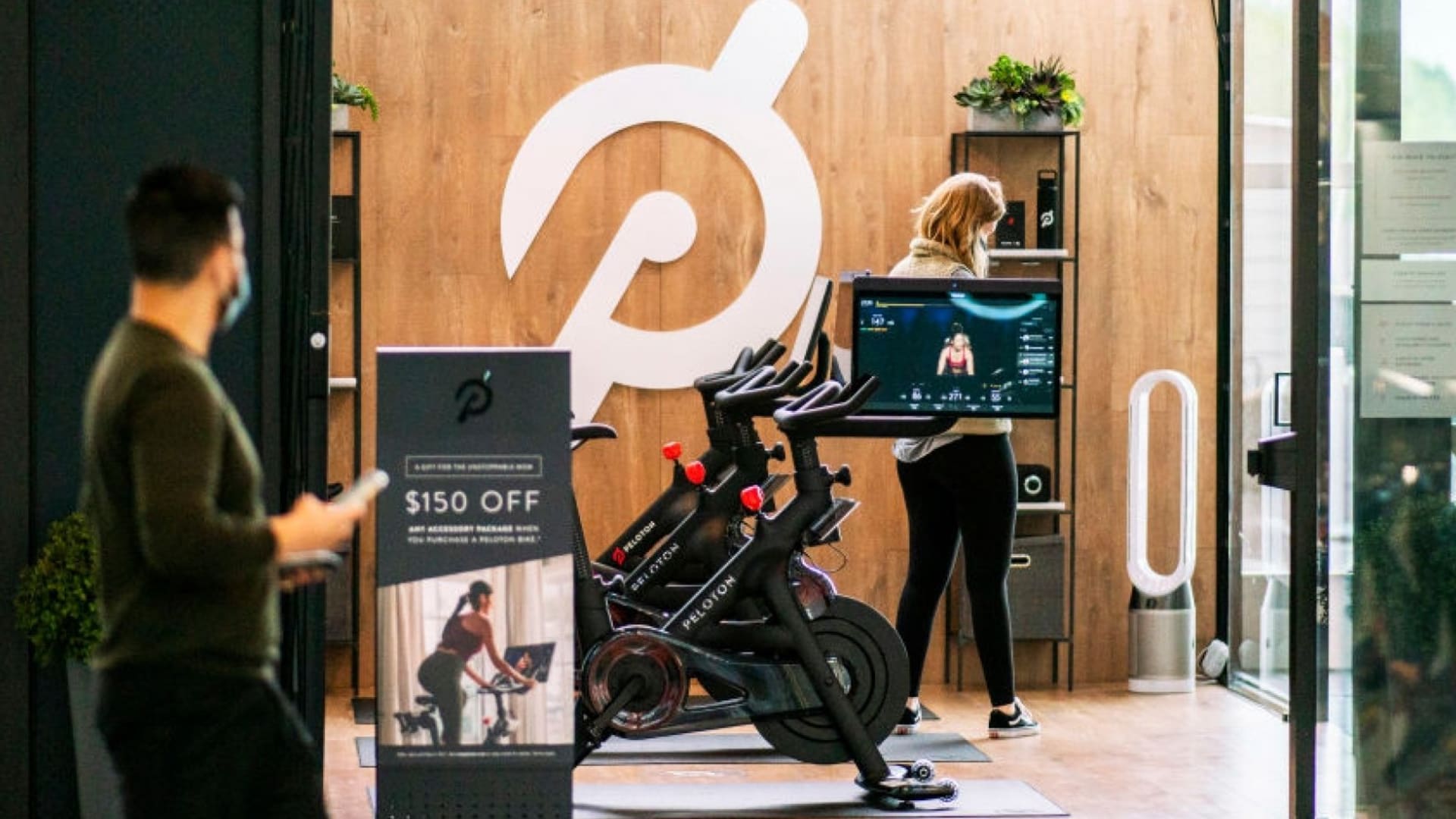 On Tuesday, Peloton was expected to deliver its quarterly results when the markets closed. What no one expected was that the company would instead drop them as a surprise in the morning, along with a letter from the CEO and co-founder, John Foley, who said that he would step down. In addition, Peloton is laying off almost 20 percent of its corporate workforce -- 2,800 people -- as a part of its effort to save $800 million in expenses.
According to the letter to shareholders:
As part of this program, we are announcing a meaningful reduction of our workforce, which will impact nearly all of our operations and across almost all levels. It is not easy to say goodbye to valued colleagues and friends, each of whom have made important contributions to helping build Peloton into the company it is today. Decisions like these were not taken lightly, and we will work hard to assist impacted teammates with their transitions.
There's no question Peloton was in trouble. The company lost $439 million in the last quarter of 2021. It even gave analysts an early estimate of its results in preparation for the bad news.
The company appears to be slimming down in hopes that someone will find it an attractive acquisition target. Reports have suggested Peloton is trying to shop itself around, perhaps to Apple or Amazon.
It's all quite the fall for a company that was flying high a year ago. Foley summed it up in eight words, writing that "this has been a humbling time for Peloton."
Humbling is an interesting word to use. Some 2,800 people lost their jobs mostly because of how poorly Peloton had been run. When the pandemic started, the company couldn't make its connected fitness hardware fast enough. Over the past year, however, the company's stock price has fallen 76 percent -- the worst of any company on the Nasdaq.
Time and time again, however, Foley appeared to be disconnected from the fundamentals of the business. Even as the company's financials deteriorated and its stock price fell, Foley continued to tout its strategy and plans for the future.
Now, two years later, it seems that it never occurred to anyone working at Peloton that everyone who wanted a bike already bought one while they were stuck at home. Instead, the company just kept building hardware, even as demand fell sharply now that people are comfortable leaving their homes again.
As a result, the company has warehouses full of inventory that it can't sell. It also didn't do itself any favors when it said will raise prices by charging for delivery and setup -- something that had long been included. The point is, it's not clear Peloton had really figured out a strategy beyond "hire more people and make more bikes."
In the future, Foley says the company's "investments will be made more judiciously and with greater discipline than we have exhibited over the past several quarters." That includes laying off all of those employees and halting construction on a $400 million manufacturing facility.
Here's the thing: Peloton isn't a bad idea. Selling high-end hardware bundled with subscription services is an incredibly lucrative business model. The problem is, a business is more than just an idea.
Sure, every business starts with an idea, but a business is a product, and manufacturing, and supply chains, and financial reports, and customer service. Peloton doesn't seem to be particularly good at any of those things -- at least not under Foley's leadership.
I mention it because the challenges facing Peloton aren't particularly unique. Every entrepreneur goes through the phase where their idea has to become more than an idea. Once you involve other stakeholders, you become accountable. You become accountable to your customers, shareholders, and employees. That's a difficult thing for a founder who is used to exerting complete control over the thing they're building.
Foley never seemed to fully understand the responsibility that comes with leading people. He never seemed to understand what it means to be accountable. As a result, he's out of a job.
Feb 9, 2022