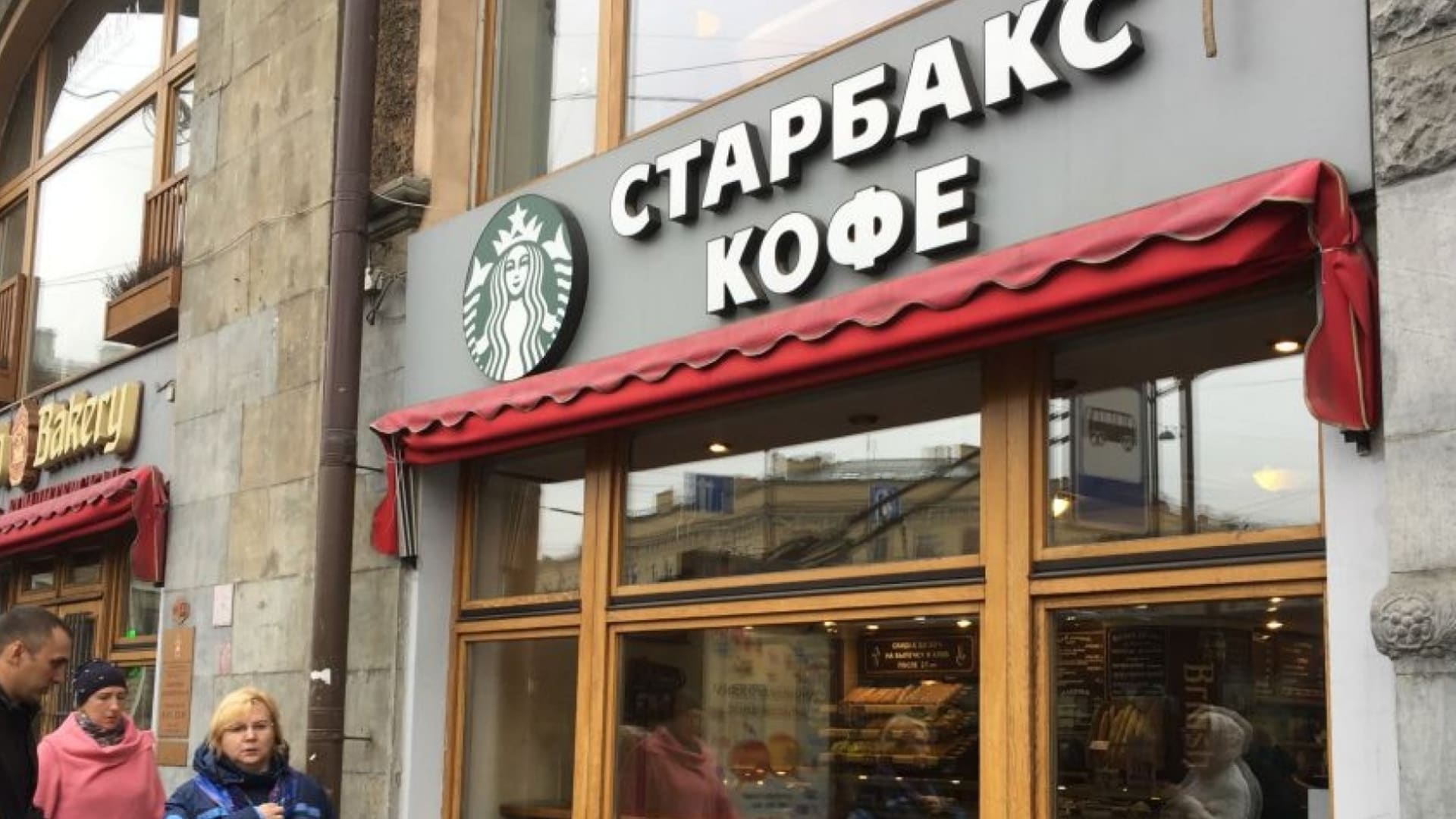 Starbucks sold its first venti cappuccino in Russia almost 15 years ago in a shopping mall just south of Moscow. "This is an important step for the company, and we are looking forward to being a part of everyday life for Russians," said Cliff Burrows, president of Starbucks Europe, Middle East, and Africa, at the time.
For the past 15 years, Starbucks was a part of everyday life for millions of Russians. Eventually, the company opened 130 stores in the country.
Those stores have been closed since March when the company "paused" operations when Russia invaded Ukraine. On Monday, Starbucks said it won't reopen any of its stores in Russia.
"We have suspended all business activity in Russia, including shipment of all Starbucks products," the company said in a statement on its blog. "Starbucks has made the decision to exit and no longer have a brand presence in the market."
Starbucks isn't the only--or even the first--company to make the decision to no longer sell its products in Russia. Last week, McDonald's said it would also permanently cease operations in response to the country's invasion. The fast-food giant said it will sell its restaurants to its local licensee, which will operate them under a new name. Starbucks, however, is shutting its doors completely.
It was, no doubt, a difficult decision. I'm sure, in many ways, it was bittersweet.
It's bitter because I imagine Starbucks's executives would much prefer to continue selling coffee and pumpkin spice lattes and cake pops to Russian customers. Not because it makes a particularly large amount of money in Russia.
The 130 stores that are closing represent less than 1 percent of the company's revenue. It didn't even raise the issue on its recent earnings call, meaning that shutting down the stores will have a negligible impact on its earnings. I don't think it's about the money.
I think it's about the mission. The company's mission statement is to "inspire and nurture the human spirit--one person, one cup, and one neighborhood at a time." They have neighborhoods in Russia, and I'm sure that the human spirit there could use a little nurturing right now. If it could, I imagine Starbucks would want to continue serving those cups of coffee.
At the same time, there's the obvious risk involved with doing business in a country at war, especially one as unpredictable as Russia. There's also the complicated moral argument about companies doing business where it benefits oppressive governments. It's a tricky balance.
Starbucks isn't alone in trying to navigate that balance. More than 1,000 Western companies have said they will no longer do business in Russia, including Netflix, Apple, and Microsoft. Certainly, there's something symbolic about some of the world's most recognized brands deciding to no longer do business in Russia.
Mostly, however, I think it's about doing the right thing. Nothing about war is nurturing to the human spirit, and Starbucks doesn't want its brand to be associated with a country working to destroy another. Even if the cost of doing the right thing is small, we should all encourage companies every time they get it right.
As for the 2,000 Starbucks employees in Russia, the company says it will continue to pay them for the next six months and help them find other employment. That might be the sweetest part of all. Starbucks is giving up on doing business in Russia, but it isn't giving up on the people.
May 24, 2022