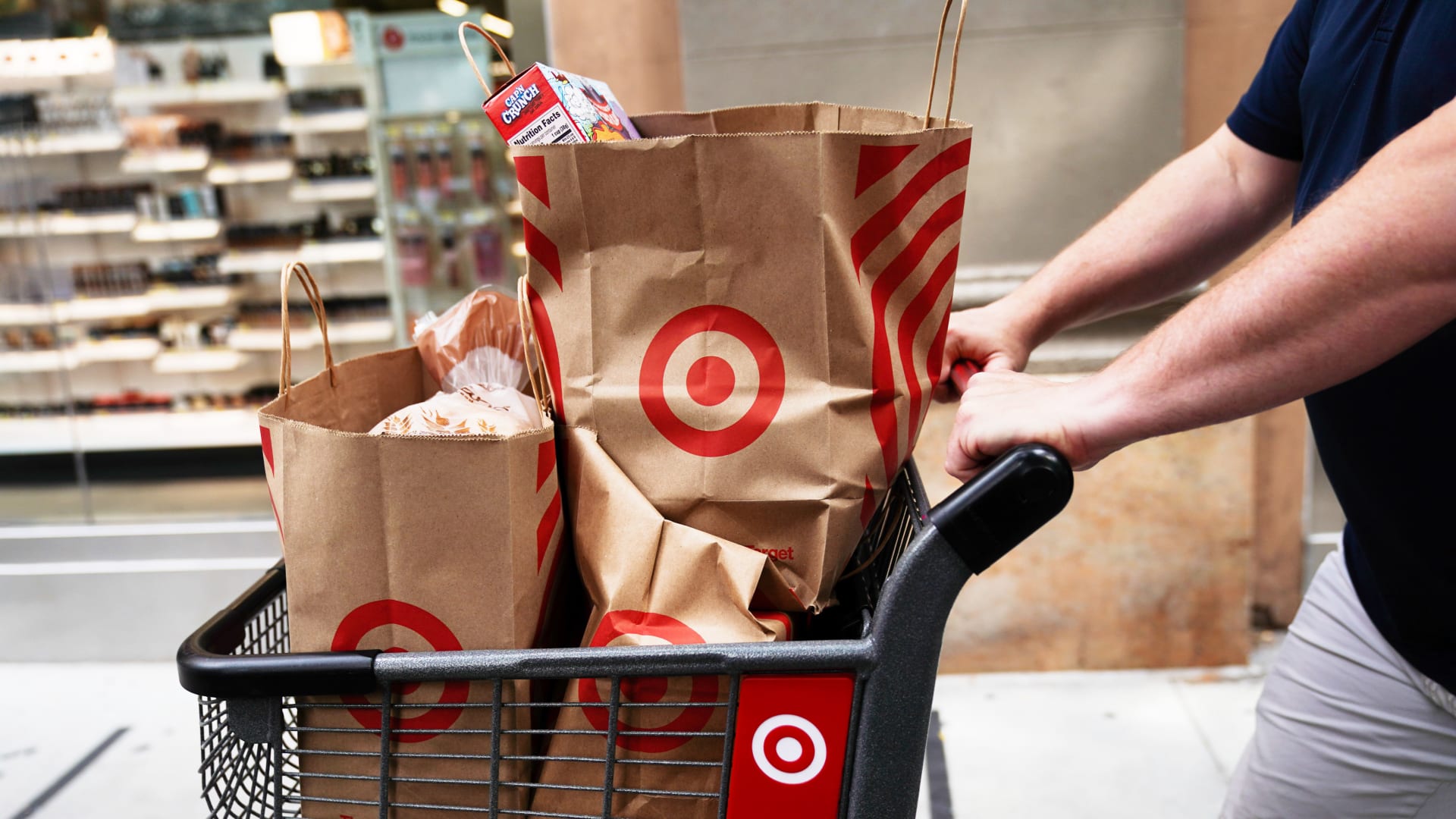 Target can't compete with Walmart or Amazon, at least not on overall scale. It's simply not large enough. Walmart has a much larger brick-and-mortar footprint. Amazon is obviously a bigger player online. Both generate far more revenue.
What Target has, however, is a loyal following that any company would envy. That's largely the result of the way the company has build a brand as a place people like to shop. I don't know anyone that says, "Oh, let's go to Walmart!"
Amazon, on the other hand, has focused on trying to eliminate the friction associated with online shopping by making two-day and, in some cases, one-day shipping the default expectation through its Prime membership. Still, no one gets excited about Amazon. My wife, on the other hand, would consider a trip to Target a perfectly acceptable date night.
What Target has managed to do is take that same level of customer loyalty and translate it to a world where people haven't been spending nearly as much time in stores. It's not a new strategy, but in some ways, it's remarkably simple.
Here's the entire strategy summarized in seven words: "Be the most convenient place to shop." In many cases, at least to its customers, Target was already the "coolest" place to shop. Now it wants to be the most convenient. Largely, that has meant introducing options like same-day delivery (which is faster than two-day shipping, by the way), order pickup, and even drive-up pickup. Usage of those services is up over 270 percent compared to last year.
Target has been able to do this by leveraging the thing that made customers love it in the first place: its stores. The company had spent billions building out new locations, often smaller footprint stores in urban locations, so that it can be closer to customers. That's an advantage Amazon can't match--you can't order online and simply pick up your order an hour later, or have it delivered the same day. At least not outside of a few very limited areas.
That strategy is paying off in a very big way. Target's online sales surged 195% compared to a year ago. Obviously online shopping became a much bigger thing since March, but those numbers beat the competition by far. That's largely because, unlike Walmart and Amazon, Target has leveraged its network of 1,900 stores to meet the demand of customers. Target says 90 percent of its online sales were fulfilled by its stores, as opposed to distribution centers, which require longer shipping times.
By the way, the important lesson is this: It's not that Target is uniquely benefiting from the pandemic. Target is benefiting from being focused on the right things at the right time. Its long-term strategy, devised long before it ever occurred to anyone that we'd all be spending months at home, is paying off big time now that we are.
You could argue that Target is just lucky, but a good part of success is often when preparation meets opportunity. You can't possibly predict when a pandemic is going to spread around the globe and change the way your customers shop. What you can do is be intentional about how to leverage your best assets regardless of the situation.
Target didn't acquire Shipt, or add order pickup because there was a pandemic. It did that because it saw the value to its customers of being the most convenient place for them to shop. It understood what was important to its customers and built its business around that. It just so happens that it's more important than ever.
Aug 21, 2020