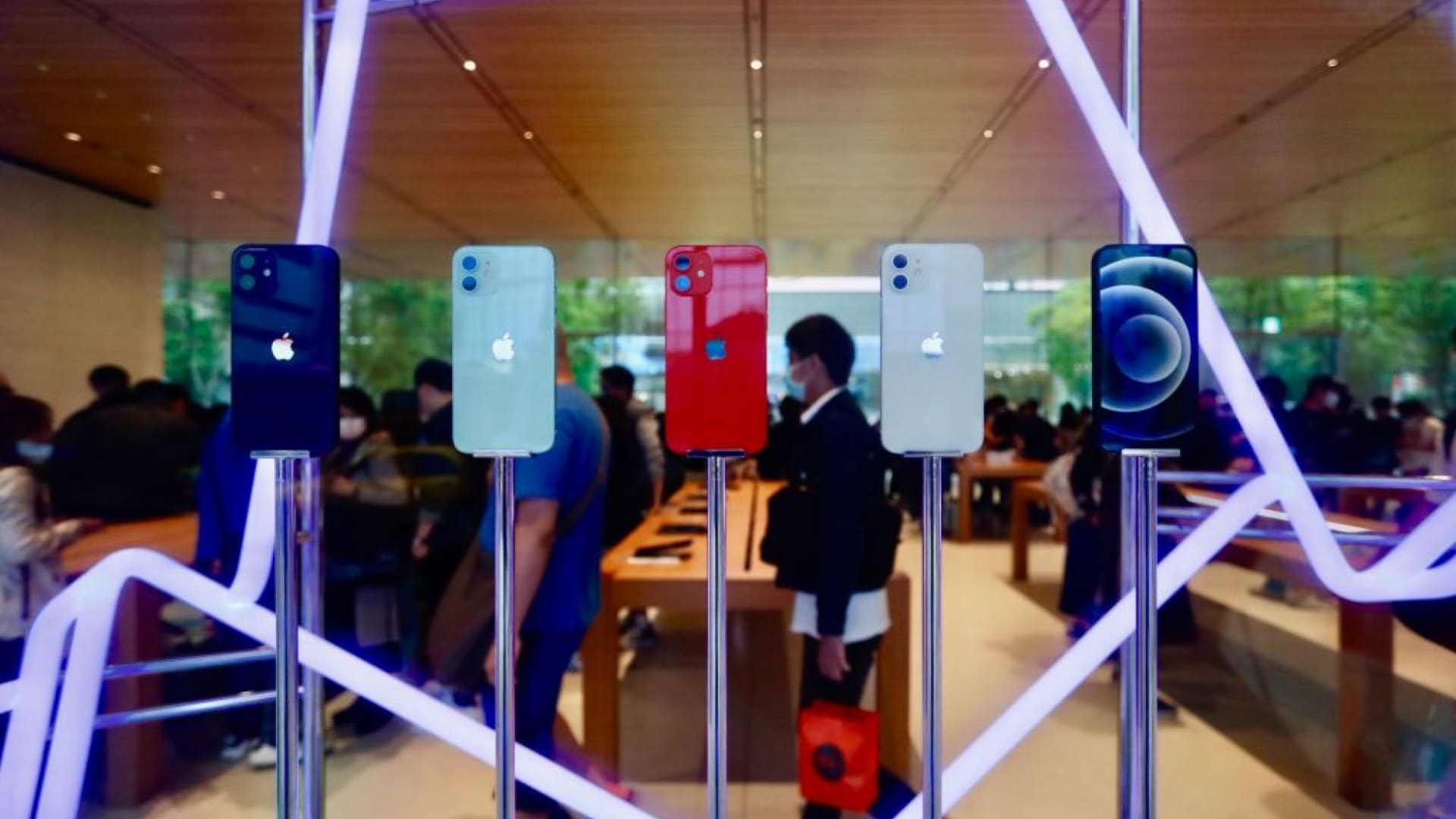 Now that you've started trying out your brand new iPhone 12, or iPhone 12 Pro, you might be wondering what the best apps are for the new devices. Of course, with the introduction of iOS 14, there are some really cool new features that every iPhone can take advantage of.
One of the important considerations is how an app takes advantage of either the hardware or software available on the newest iPhones. For example, widgets are a pretty big deal in iOS 14, and some of the apps on this list have spent time developing really useful widgets. Of course, apps that take advantage of the camera features of the iPhone 12 Pro are also worth checking out.
Here are my picks for the top 10 iOS 14 apps for your new iPhone 12 or 12 Pro:
1. Halide Mark II
Halide has been on my list of favorite apps for a while. The latest version, released alongside the launch of the iPhone 12, includes even better RAW format photography, including what the app calls "Instant RAW," which uses computational photography to deliver a version of RAW that more closely resembles a processed JPEG, but still allows you control over editing.
If you really want to take full advantage of the high-powered cameras in the iPhone 12 Pro, Halide is a must. You can buy the app outright, but the $9.99 annual subscription ensures you'll get future updates.
2. Fantastical
In general, Apple's default apps aren't bad, but there are much better options. The calendar app is a great example. Fantastical is a great alternative if, like most of us, you spend a lot of time in your calendar.

Fantastical has a free version with what it calls "essential" features. The paid version is $3.33 per month if you pay annually, and, in my experience, is well worth it. It gives you an extended weather forecast as well as integration for apps like Zoom.
3. Spark Email
I've recommended Spark as the best overall email app on the iPhone for a while now because of its integration with third-party apps and its collaboration tools. In iOS 14, it gets even better with the introduction of widgets.
Email is actually an interesting use case for a widget since it can only display so much information, though I like that Spark only shows you new messages. It gives you one-tap access to composing a new email as well. Finally, if you're not sold on Fantastical, Spark's calendar widget is really good also.
4. LumaFusion
The standard in editing video on an iPhone is, without a doubt, LumaFusion. With the iPhone 12, that's still true, though we're waiting for the next version to take full advantage of editing 10-bit HDR video. The company tells me it's currently in beta, meaning we should see it soon. It's pretty amazing that you can now shoot and edit Dolby Vision footage on a device that fits in your pocket, but it's true.
5. Pocket Casts
When it comes to picking a podcast player, the two things I really like about Pocket Casts is that it makes it really easy to find and organize the shows you subscribe to. It also has a great Apple Watch app, which is always a nice bonus. The Pocket Casts widget is clean and gives you quick info on whatever you're listening to as well as one-tap access to the Discover tab, which highlights other podcasts you might be interested in.
6. Ulysses
While I mostly use Ulysses on my iPad, it's great on the iPhone 12 in a few unique ways. Mainly, I love the fact that I can get a few quick thoughts down as they come when I'm working on a piece, and then have them sync to my other devices. In iOS 14, Ulysses gets two useful features.
The first is Revision mode, which gives you advanced grammar and style checks within the app. The other is the new Mac-like sidebar that makes it easier to organize and find whatever you're working on.
7. Things
Things is an app that doesn't require an iPhone 12, but you will want to upgrade to iOS 14. That's how you get to take advantage of widgets, which really make Things one of the best apps. I've always loved the simplicity and minimalist interface of Things, but now widgets extend that to your Home Screen.
Someday, widgets might even let you interact with them, but until then, you can still display your list of tasks on your Home Screen, and add new ones with just one tap.
8. Carrot Weather
If you like your weather with a little personality (or a lot), Carrot Weather is for you. One of the signature features is the ability to decide how friendly (or not) you want your forecast to be. Even if you don't, the interface is better than really anything else on the iPhone.
It even includes an AR feature built in. While that's mostly a novelty at this point, it's still very cool. It also has, in my opinion, the best iOS 14 weather widget, with plenty of control over what information you want displayed at a glance.
9. Dropbox
I've been a fan of Dropbox for a long time, mostly because it was the simplest way keep your files synched across all of your devices and share them with your team. On iOS 14, Dropbox is even better, and it's also because the widget allows you to scan documents, record audio, or upload a file with one tap. You can also place a widget with your starred files or folders to give you one-tap access to those.
10. FiLMiC DoubleTake
While FiLMiC Pro is probably the best video app on the iPhone, the company's DoubleTake app is probably the most innovative. The app doesn't do everything, but rather focuses on taking advantage of shooting with the iPhone's multiple camera setup. That means you can record from both the front and rear-facing cameras if you're interviewing someone, for example. Or you can record from multiple rear-facing cameras to get both a wide and tight shot at the same time.
Nov 4, 2020