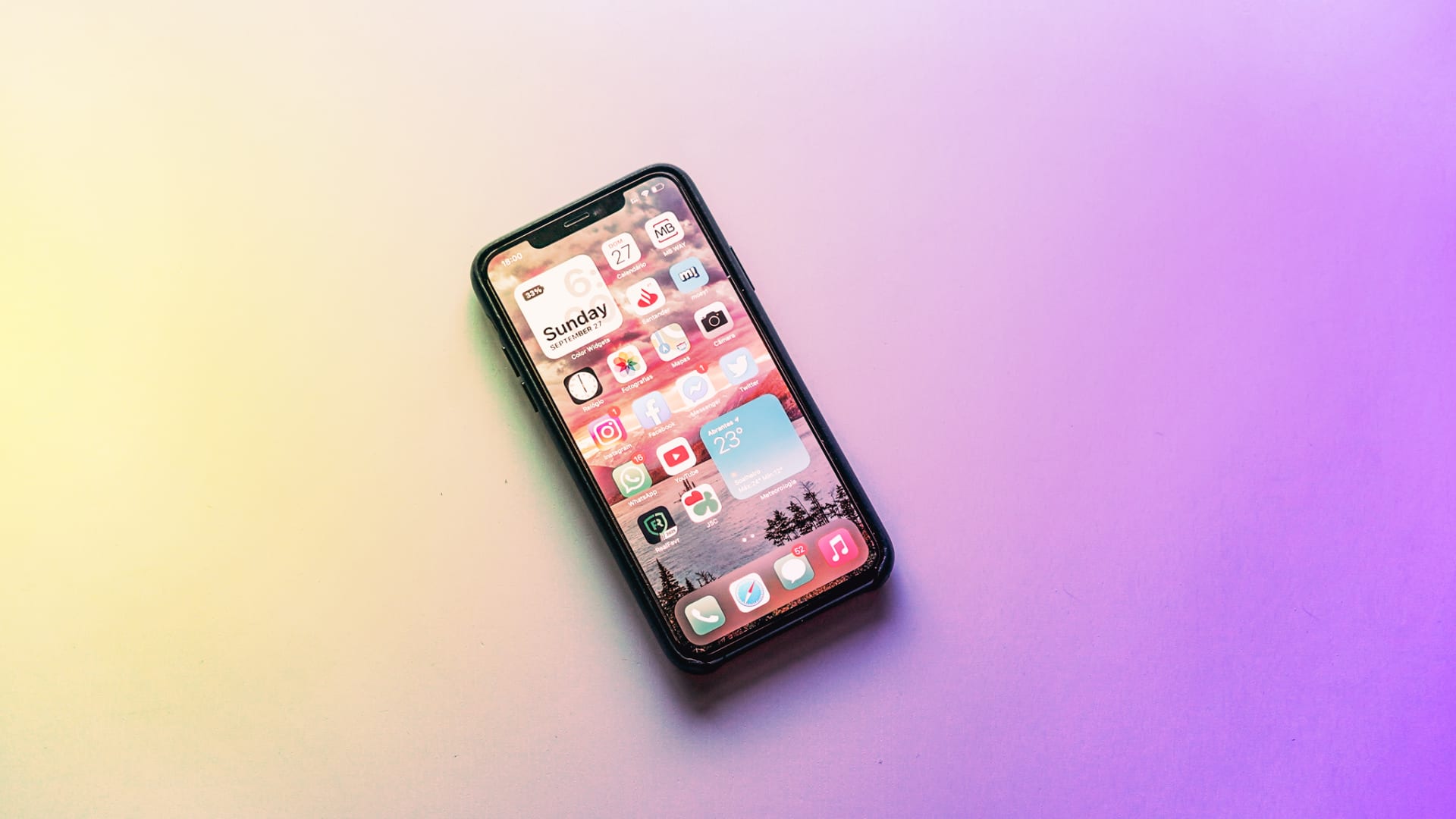 If you're an iPhone user, you probably already know that iOS 14 now includes the ability to add widgets to your home screen. It's easily the most popular new feature and people have come up with some very creative ways to customize their iPhones with an assortment of widgets. Sure, Android has had this ability for a while, but it's actually a killer productivity feature.
A lot of the great productivity apps on the iPhone now also have widgets. In addition to giving you the ability to customize the appearance of your Home Screen, they can add a lot of functionality.
Here are the nine best productivity widgets for the iPhone in iOS 14.
1. Fantastical
On my main Home Screen, I have a widget stack, which allows me to add several widgets to one spot and swipe through them. Fantastical, along with the next two widgets in this list, are in that stack. Fantastical was already my calendar app of choice, for a number of reasons. The widget makes it more of a no-brainer for me. I like that it gives me a clean view of the next few events on my calendar, as well as the day, date, and even the weather.
2. Spark Mail
The inbox widget from Spark is definitely the best-designed way to see your unread messages at a glance. Since we're talking about widgets, the way they look and feel really matters. In this case, Spark has a winner. The widget will tell you how many unread messages you have and give you a preview of the first few, and includes a compose button to open the app and take you directly to a new widget.
For what it's worth, the Spark calendar widget is also great. If I weren't using Fantastical as my primary calendar, Spark would be my next choice.
3. Things
The final widget I have in the stack on my home screen is Things. I use Things to keep track of all the things I need to do on a daily basis, so it makes sense I'd want to have the next important tasks easily viewable at a glance. Just like the app, the Things widget is minimalist and functional, which is exactly why I like it.
4. Headspace
The widget adjusts throughout the day to show different activities based on what is relevant. For example, in the morning, it shows the Wake-Up meditation, but in the evening, it will lead to a featured Sleepcast. Since one of the keys to staying productive is being healthy, a routine of mindfulness can help.
5. Carrot Weather
My favorite weather app had been Dark Sky, but Apple bought it, and there's no widget. Fortunately, if you like your weather forecast with a little personality, there's Carrot. It's a great app, and the widget lets you control which information it displays. If you subscribe to the highest tier, you can even have the widget show you a weather map.
6. Sticky Widgets
It doesn't get much simpler than Sticky Widgets, which are widget representation of the sticky note. I love this, because honestly, the number of times I walk around with an actual sticky note stuck to the back of my iPhone is a little embarrassing. This is a much better way to do it.
Basically, the widget sits on your Home Screen, and when you tap on it, it opens the app to allow you to type a simple note. When you close the app, the widget updates with whatever you wrote. You can also control things like the font or color, but the overall simplicity is what makes it a part of this list.
7. Widgetsmith
One of the most popular apps of the iOS 14 widget-craze, Widgetsmith lets you create custom widgets to display things like the date, weather, photos, custom text, or your activity. You can even choose to show the tide or phases of the moon. Pretty much anything you might want to do to make your Home Screen unique, Widgetsmith will let you do it.
8. Siri Suggestions
The Siri Suggestions widget automatically places two rows of app icons based on what Siri thinks would be helpful to you at any given time. One of the reasons I consider it so useful is that it allows you to have apps rotate throughout the day, meaning you have access to the ones you really need, without their taking up more space on your Home Screen.
9 Google
OK, so I was on the fence about the Google widget. Then I realized that my main disappointment with it is actually a function of the way widgets are designed. Since they are primarily designed to display information, they aren't really interactive. The Google widget begs to be interactive with its search bar, voice search, and image search options. Still, the fact that the widget gives you quick access to those functions in the Google app makes it a great productivity tool.
Oct 9, 2020