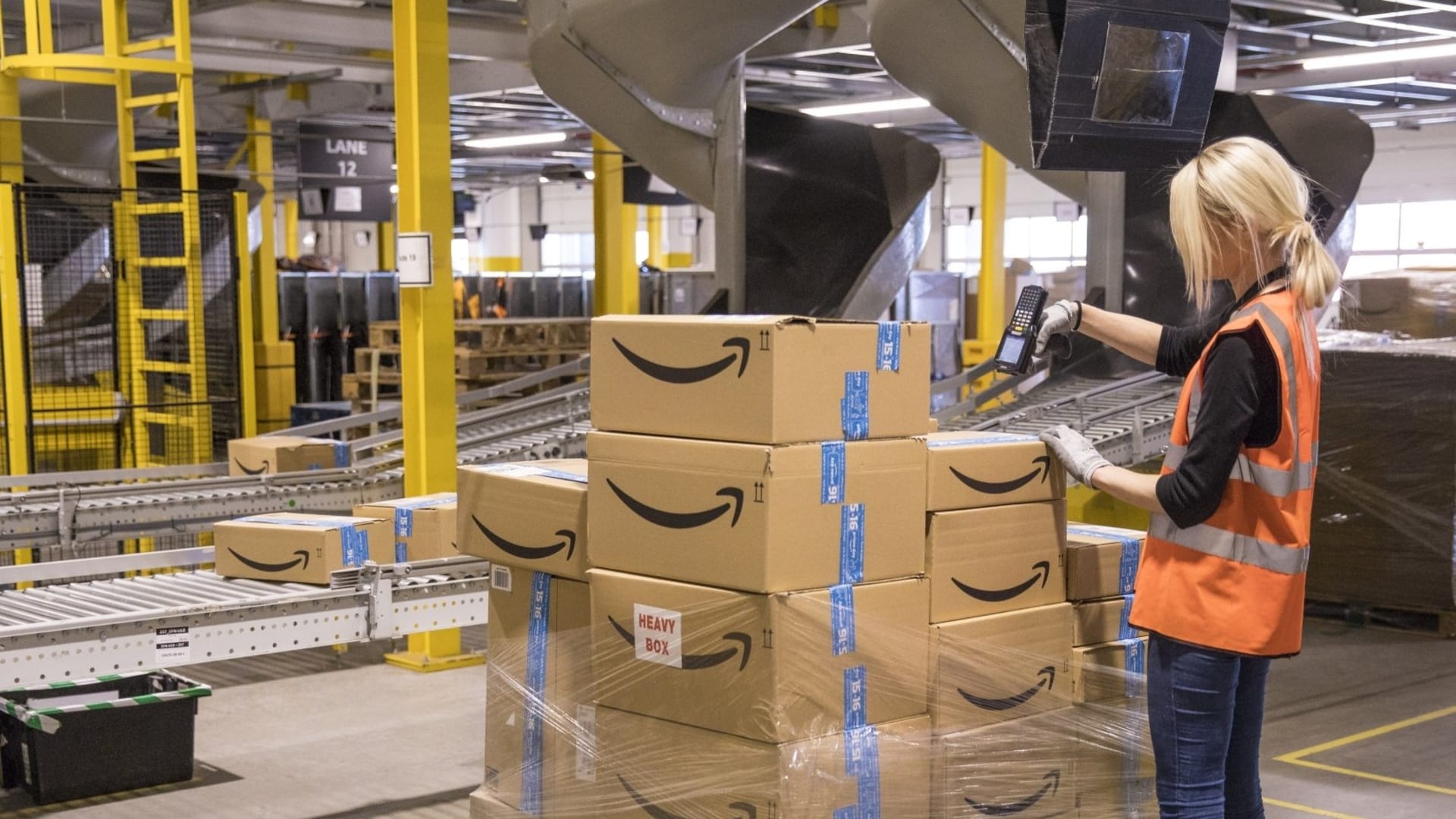 There are few companies that play as much of a role in our everyday lives as Amazon. That's especially true right now as we count on the world's largest e-commerce site to deliver more of the things we need and use on a regular basis. That would explain why the company just had a record quarter, with revenue up over 40 percent, and net earnings almost doubling compared with the previous year.
It wasn't always that way. As hard as it is for many to remember, there was a time when Amazon was mostly a place for buying books. Now, however, the company's reach is almost immeasurable, and it's largely because of one decision Jeff Bezos made back in 2004.
At the time Amazon was still smaller than eBay and still sold mostly books and DVDs, since people were hesitant to buy other products they had grown accustomed to getting immediately at stores. Online shopping still had a lot of friction. It wasn't nearly the convenience we think of today, and one of the biggest reasons was that it required you to pay money for the privilege of waiting a few days (or weeks) for your order to arrive.
Why would anyone pay for something to show up in a week that they could buy in 20 minutes at a local store? For the most part, they wouldn't. Until Amazon introduced Prime Membership, which, for $79 a year, would give a subscriber free two-day shipping. Since the company, at the time, charged $9.48 for that shipping service, if you ordered a little less than once a month, you'd still come out ahead.
Actually, to be fair, Bezos didn't come up with Amazon Prime. That idea came from Charlie Ward, an engineer at the company at the time. But Bezos gave the idea a green light, and it changed the entire course of the company.
In a letter posted on Amazon's website, Bezos promised: "Amazon Prime takes the effort out of ordering." That was the point, by the way. While Amazon already offered free shipping, it required a $25 minimum order, and also meant waiting eight-to-10 days for your order. Amazon Prime removed the biggest barriers to online shopping--the cost and time involved with shipping.
Today, Amazon Prime is $119 and offers a lot more than just free shipping, including streaming music and video services, as well as the popular Prime Day shopping event that rivals even Black Friday. Amazon has 150 million Prime subscribers, and the company has said they are its most loyal customers.
It's easy to see that Prime is an idea that paid off, but it wasn't always clear that would be the case. In fact, that's maybe the most important lesson. Bezos's letter includes this brilliant truth that every business should consider:
"We expect Amazon Prime to be expensive for Amazon.com in the short term," Bezos wrote. "In the long term, we hope to earn even more of your business, which will make it good for us too."
Don't miss the nine words in the middle of that paragraph that really did change everything for Amazon. "We hope to earn even more of your business."
That focus on investing in your customers is such a great way to evaluate the cost of every new initiative. Whenever you invest in elevating the customer experience in a meaningful way (like by reducing friction or frustration), you add value. That value leads to loyalty, which--over time--leads to more business.
Today, Amazon is worth $1.5 trillion as a company, and its founder is the first person to ever be worth more than $200 billion. I think it's fair to say Prime has been very good for Amazon.
Aug 30, 2020