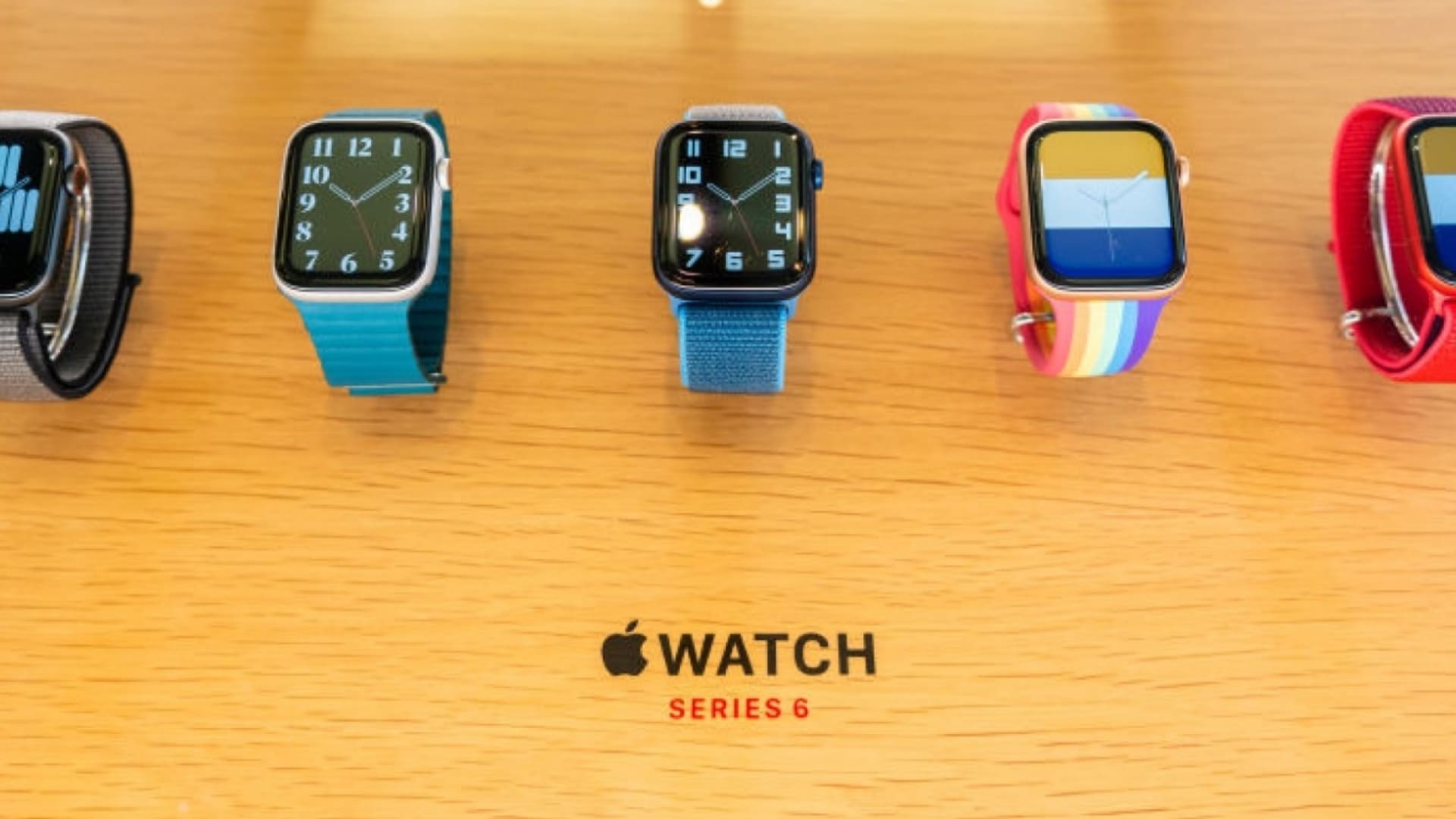 Every time a company introduces a new piece of technology, it spends a lot of time talking about all the updated features, and how they going to change your life. Over the past few weeks, we've seen plenty of new pieces of technology, from smartphones to smart speakers to, well, smartwatches. All of them usually come with a headline feature designed to convince us that we can't live without it.
The Apple Watch is the undisputed king of the smartwatch, and you may remember that last month Apple introduced the newest version of its flagship wearable--two of them, actually. After wearing the Series 6 for about a month, I've found that the most interesting thing about it is that it's surprisingly quite boring. Hear me out--that's a good thing.
Sometimes boring is better. That's not usually how you describe a new product from Apple, which almost always has a big headline feature. The iPhone 12 has 5G. The iPad Air got a new form factor and Touch ID in the power button. The previous Apple Watch got an always-on-display. However, with the Apple Watch Series 6, I think boring is better.
To be fair, the Blue Aluminum model Apple sent me to review was anything but boring, at least on the outside. It looks great. It also has a better always-on display, which is actually brighter outside, but the previous version was already good.
The Series 6 also added a blood-oxygen sensor, which sounds impressive, but it turns out to be less of a headline feature, and more of a nice idea that isn't quite ready for prime time. It worked probably 75 percent of the time, but it's not entirely clear what that means. Even when it could successfully get a reading, it's not entirely clear if it was accurate.
But, back to boring. I want to make a case for boring, because honestly, I think it's what makes the Series 6 worthwhile. Specifically, I think there's one very important, but arguably boring, feature worth mentioning.
The best argument for the newest version of Apple's wearable is that you can actually wear it without worrying about whether you'll run out of battery. And batteries are boring, unless of course, yours runs out in the middle of a workout.
Here's the thing--for a wearable device to be useful, you have to wear it. Most people who wear watches (the non-smart version) don't think about charging them. You just wear it and it works.
An Apple Watch provides a far greater set of features, making the case for wearing it all the time even more compelling. You can track your activity, record workouts, receive important notifications, listen to music, and even make phone calls. But only if you're wearing it.
In the past, with my Series 4--which didn't even have the taxing burden of an always-on display--I'd often get to the end of the day with about 20 percent battery remaining. That's fine since I'd just place it on the charger overnight.
Now, however, I frequently get to the end of the day with 45 percent, or more, and that's after a brighter display, and LTE cellular usage throughout the day. I just wear it to bed and I charge it while I'm in the shower in the morning, which is the only time I wouldn't wear it anyway. The most amazing thing is that there's often very little noticeable battery drain overnight, even though the sleep tracking is at work.
Most of that battery life is due to the efficiency of the S6 processor inside, which, despite the brighter always-on display, gets better performance than the Series 5, and definitely better than the Series 4. That may sound boring, but it means that the best smartwatch on the planet is that much more useful because you can actually wear it.
Sometimes the best thing about your product isn't the headline--it's that it just works better. In fact, maybe that should be the headline. I know--that just sounds boring.
There are a lot of companies chasing headline features, sometimes in very interesting, or even strange ways. They are adding features that seem very cool, even if they have very little practical benefit in terms of how you actually use the device in the real world. As a result, they don't actually add more value to your life.
Boring, on the other hand, may not be flashy, but it's useful. And, at least in the case of the Series 6, it turns out to be high praise, because boring means it just works, all the time.
Oct 19, 2020