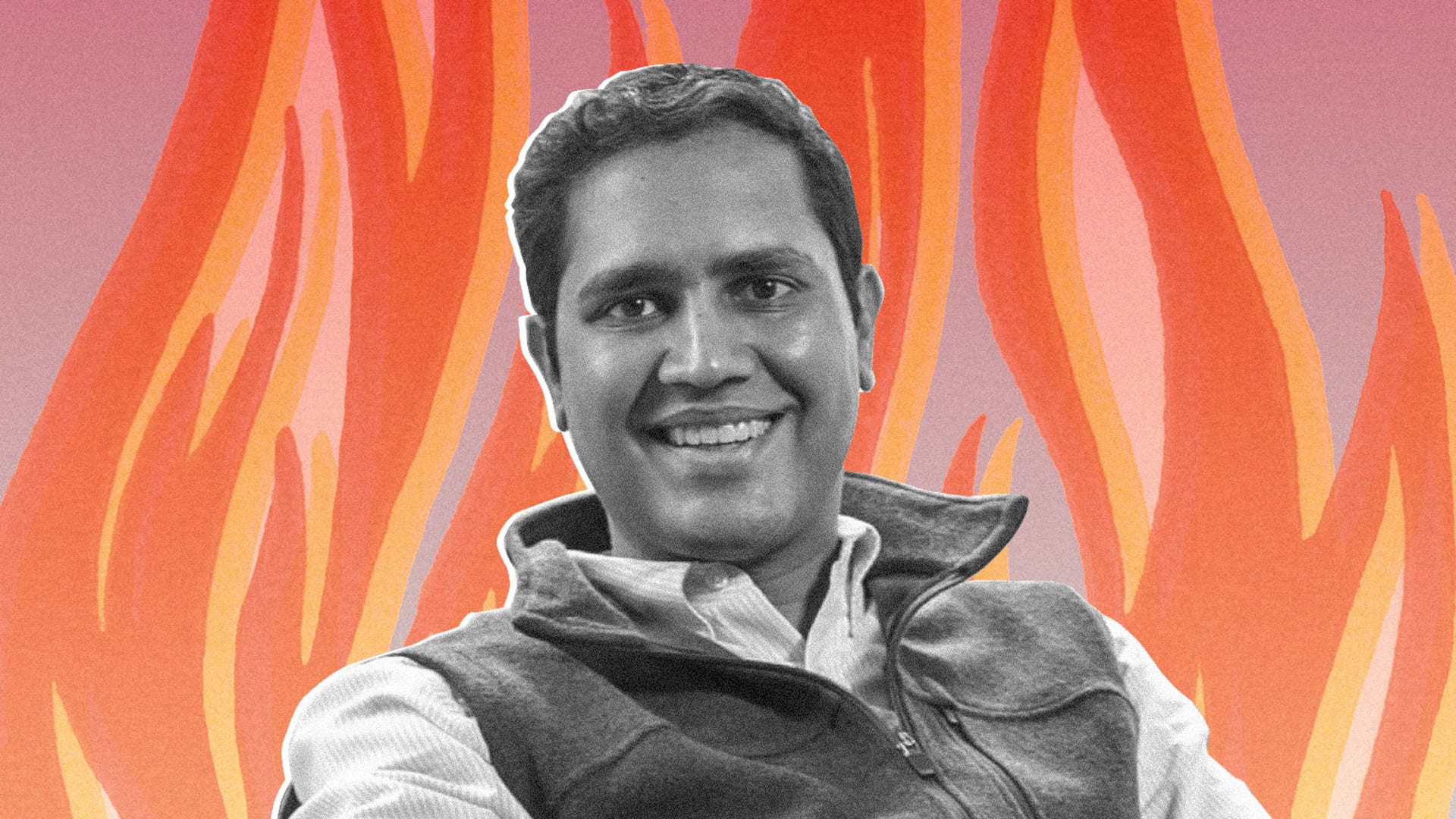 You might remember the story of Vishal Garg, the founder and CEO of mortgage lending company Better.com, even if you don't remember his name. In December, he gathered 900 of his employees on a Zoom meeting and told them they were being fired. Then, he told other employees that those who were terminated were basically stealing from the company because they weren't pulling their weight.
That didn't go over well, as you might imagine, and a lot of people -- including me -- wrote about how it pretty much broke every rule you learn in People Management 101. Garg, it seems, never took that course, because it didn't take long for more stories of his less-than-stellar people skills to emerge.
For example, Zoom meetings are already mostly terrible. Logging on to one just to find out you're not getting paid anymore is about the worst way to lose your job. Additionally, employees reported that Garg led with a culture of fear.
As a result, Garg took a "hiatus" from Better. In the meantime, the company's CFO, Kevin Ryan, stepped in on an interim basis. When Garg returned, the company laid off an additional 3,000 employees, some of whom found out when they received severance payments in their bank account ahead of being notified they no longer had a job.
Things haven't gotten better, no pun intended. A source told TechCrunch that Better is losing as much as $50 million a month. As a result, the company is asking even more employees to resign and is offering them 60 days as severance. I think it's fair to say things aren't going well.
Here's how Richard Benson-Armer, the company's new head of people operations, explained it in an email to employees:
While this voluntary separation exercise is difficult, we remain confident in the strong path ahead for Better. Given the headwinds facing our industry, collaboration and innovation -- the hallmarks on which Better built its success -- will be more essential than ever. For that reason, we look forward to returning to in-office mode in the coming weeks, with re-examined RTO policies.
Better has a tremendous future ahead, built on the ethos that made us so successful in the first place. That includes a culture that rewards high performance and excellent customer service. I look forward to sharing more information on that in the weeks ahead. Thank you for everything you do to serve our customers and support this business.
Look, it might be true that the mortgage industry is facing "headwinds," as Benson-Armer put it. Still, any time you have to lay off what now amounts to roughly half of the company's workforce in a five-month period, you're in a storm.
And yet, Better's executives continually talk about how confident they are in the "strong path ahead" for the company. Benson-Armer even referred to it as a "tremendous future," but I can't figure out who he's trying to convince.
In the same email, he told employees they'd receive a separation agreement that they can sign if they want to jump ship. But why would you jump ship if it's sailing towards a tremendous future? Should you stay?
Of course, you shouldn't stay. The company just eliminated half the people you work with. How do you show up to work without worrying that next time it won't be voluntary?
You'd also be likely wondering how it came to this. That answer is pretty easy. It's also, unfortunately, not uncommon. Better assumed that its meteoric rise over the past few years would continue forever, so it added employees (and expenses) without any consideration that things might change. You know, things like the Federal Reserve raising interest rates, which causes demand for houses to cool, meaning fewer people are getting mortgages.
We saw a similar story with Peloton, which exploded with growth during the pandemic but never stopped to consider that once people start going outside again, they might stop buying expensive workout equipment. As a result, the company ended up with warehouses full of inventory it couldn't sell. In that case, it wasn't just employees who ended up leaving -- it was the CEO.
The truth is that everything rises to the level of leadership. It also fails to that level. Every company succeeds and fails at the capacity of its leaders. If a company's leadership isn't able to see reality, it might be time for a bigger change than just another round of layoffs.
Apr 7, 2022