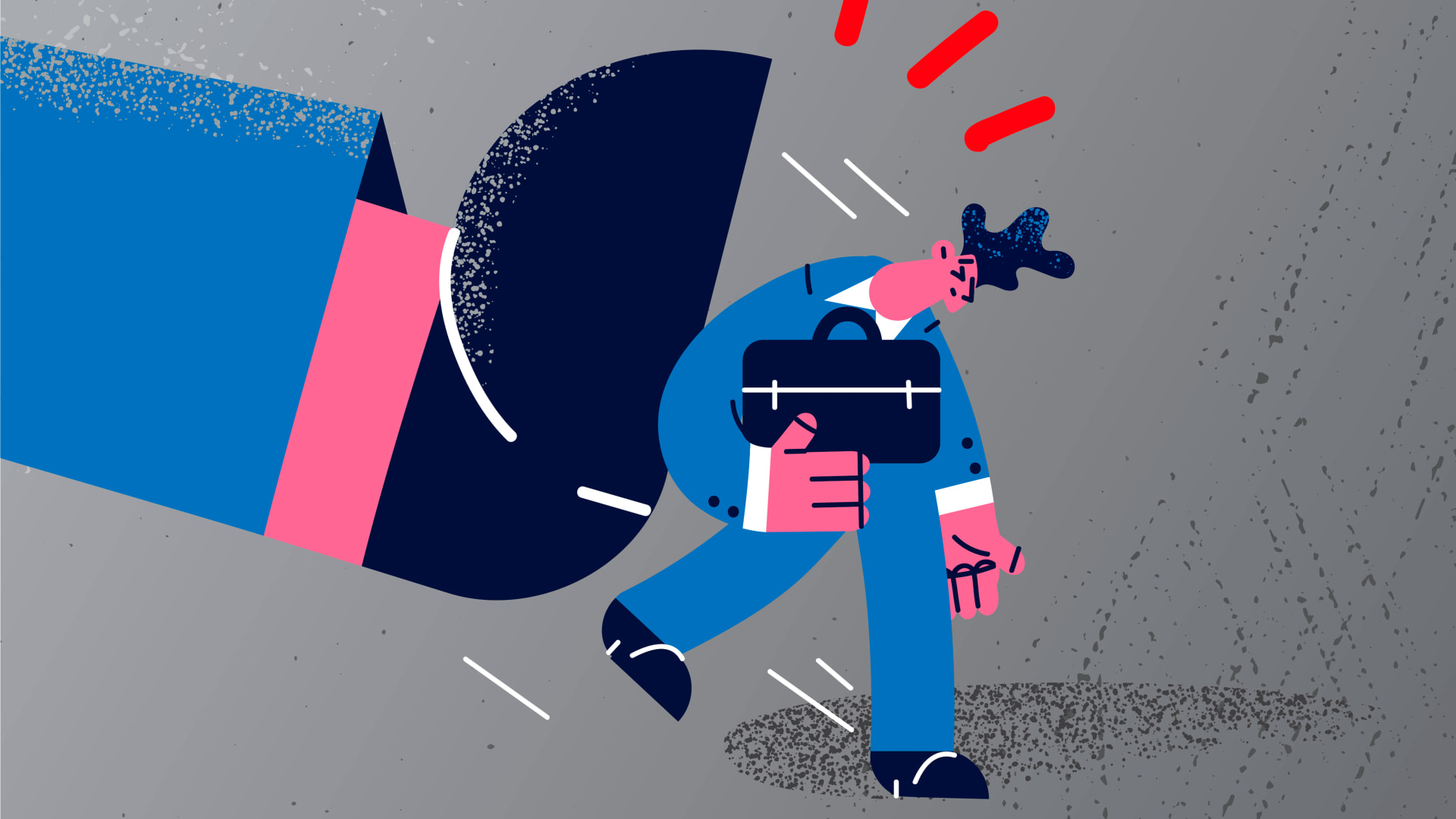 In December, Vishal Garg went from being the relatively unknown CEO of an online mortgage services company to being the boss who laid off 900 people on a Zoom call. It's probably not the defining moment he had hoped for, especially since it led to his stepping aside from his role at the top of the company he founded, Better.com.
Now, the company says it will lay off another 3,000 employees, a third of its workforce. In a letter to employees, interim CEO, Kevin Ryan said that disruptions in the residential real estate market--mainly fewer people buying houses due to rising interest rates--means the company "must take the difficult step of streamlining our operations further and reducing our workforce in both the U.S. and India in a substantial way."
At first glance, Ryan's email says all the right things, and it appears the company has tried to learn from its previous catastrophic attempt to downsize. Except, some employees reportedly received their severance pay in their bank accounts before they were even notified they were being laid off. That's problematic, to say the least, and it raises a fair question as to why the company can't seem to manage the process of letting people go.
I suppose you could argue that, at least, this time no one got fired on a Zoom call. Plus, Ryan's letter demonstrates a degree of empathy that was notably lacking from Garg's approach to managing people. That, however, is only a minor consolation. Losing your job is still losing your job.
Really, Better's story is a lot like another company that benefited from the way people's habits changed during the pandemic--Peloton. That company recently replaced its founder CEO after devastating earnings resulting from poor planning and bad management.
Peloton couldn't keep up with demand early in the pandemic while people were looking for ways to stay active while they stayed home. It ramped up production and planned to spend $400 million on a new factory, only to scrap those plans when it ended up with a stockpile of inventory sitting in warehouses as people started to go outside again. The fact that no one saw that coming is a glaring warning sign that management just wasn't up to the task.
Similarly, Better quadrupled its staff during the pandemic as low interest rates helped spur a hot housing market and it benefited from the shift to online, well, everything. The problem was interest rates don't stay low forever.
If your business is that dependent on external factors all going your way, it's probably not a great idea to grow ahead of what you can actually sustain for the long term. That's exactly what Better did, and it's now paying the price. Well, actually, its employees are paying the price.
If your business strategy is flawed, cutting a third of your employees isn't going to help. I've worked for companies that laid off large numbers of employees, despite claims that the company's business strategy was sound and the problems were all due to external conditions that no one could have ever foreseen.
I've worked for founders who believed wholeheartedly in their business strategy, even when everyone around could see it just wasn't working. Usually, it isn't the person setting the strategy who ends up paying the price--it's everyone else. The "it's not our fault we have to fire you, so don't blame us" approach misses an important point.
I think, as a general rule, if you lay off a third of your employees, your "strongest days" are not in front of you, as Ryan said in his letter. If you don't acknowledge that, no one will take anything else you say seriously. They'll just think you've lost touch with the reality of your business.
Besides, It's disingenuous to pretend like everything is going to be fine when you're telling 3,000 people that things are bad enough that they no longer have a job. That certainly doesn't seem like anyone's "strongest day."
Mar 9, 2022