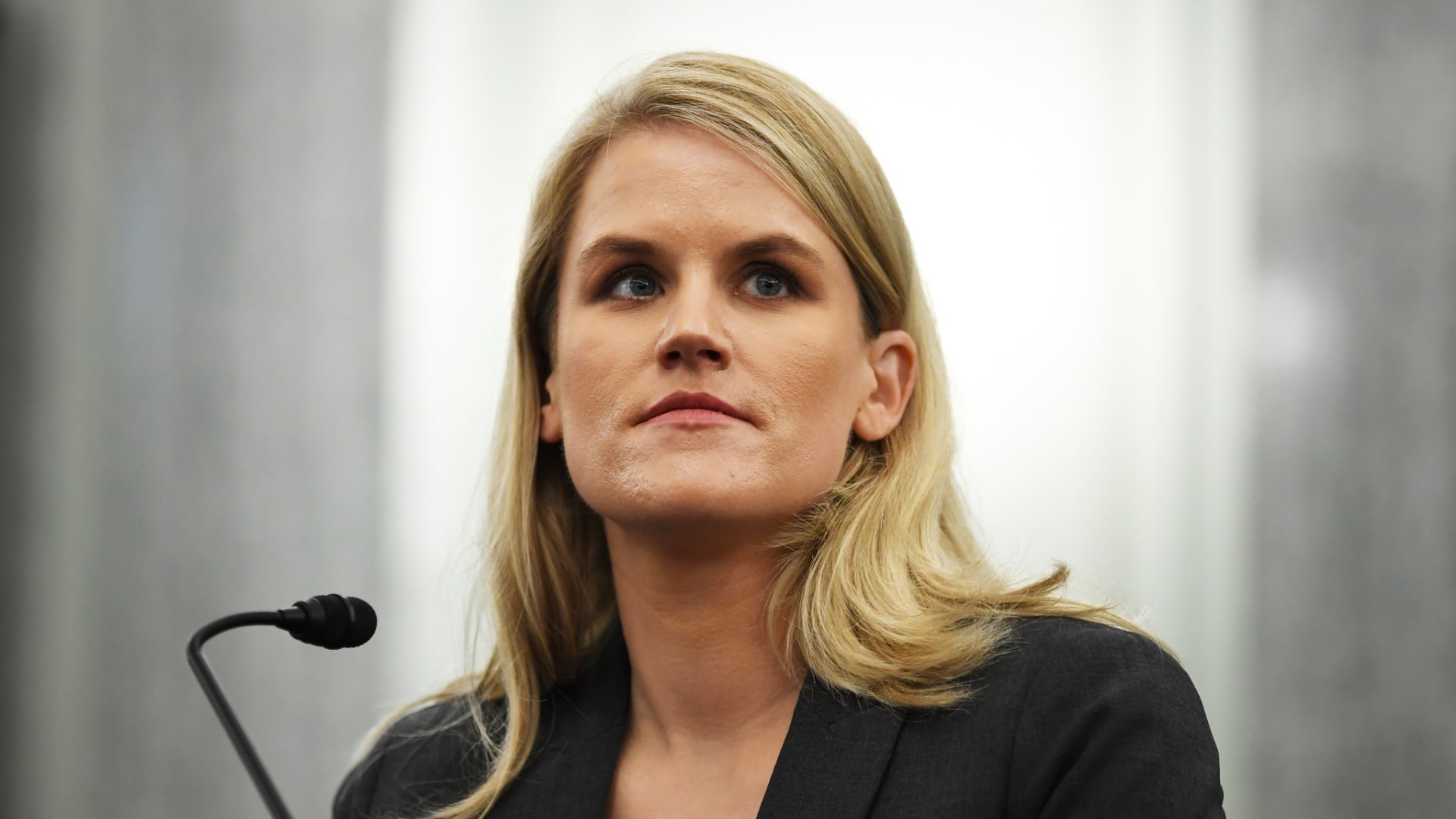 "It is unacceptable to continue to make the same bad mistakes when you know that those are mistakes," Haugen said in response to a question from Laurie Segall of 60 Minutes+, who asked what she would tell Zuckerberg if she had the opportunity.
As you probably know by now, Haugen isn't just a disgruntled former employee. In fact, she has repeatedly said that her goal is to "save Facebook." For a moment, take her at her word that helping Facebook become a better company is her motivation.
"My hope is that Facebook will be a more successful company because we gave it some accountability," she said on stage. The reality is, she's not the only person. As the documents she released show, there are hundreds, maybe thousands, of employees that want the exact same thing, and Haugen is amplifying their voices.
In that light, it actually makes sense that she chose to collect and then share thousands of internal documents that highlight the internal struggles the company faces between its business and building a safer platform. The documents show that the company regularly chose to look the other way when confronted with evidence that its platform was harmful to teenage girls, for example.
Unfortunately, it doesn't look like Facebook plans to make meaningful changes to its business in response to the criticism. Well, it did announce that it was changing its name to Meta, and would be focused primarily on building the metaverse. I suppose those are significant moves, but it's unlikely that either will do anything to fix Facebook or Instagram.
"Facebook chooses expansion and new areas instead of sticking the landing on what they've already done," Haugen said. "Instead of inventing on making sure their platforms are a minimal level of safe, Facebook is about to invest 10,000 engineers on video games."
That's harsh, but it actually illustrates an important point that Haugen isn't alone in making. Zuckerberg may very well believe that the metaverse is the next big thing and that the company he runs should focus its efforts there as a strategy for future growth. From a business perspective, that might make sense, as it tries to gain more control over its own destiny.
Except Zuckerberg says the company plans to spend $10 billion next year to build the metaverse. That's double what it spends ensuring its platform is safe. They say you can tell what someone cares about by the way they spend their money. The same is true for a company, and it's pretty clear where Facebook's priorities are.
However, every business has a responsibility to do the hard work first. Making its platforms safe is an enormous challenge, and it's not nearly as exciting as building the next big thing, but that doesn't mean it's not the most important thing the company should be focused on.
Segall also asked Haugen whether she thinks that it's time for Zuckerberg to step down in favor of someone who might set different priorities for the company. "I think it's unlikely the company will change if he remains the CEO," Haugen responded. "I think Facebook would be stronger with someone who is willing to focus on safety -- so, yes."
This is an important point because it isn't clear how a company that can't bring itself to make the changes necessary to protect the platform it already manages plans to do it on anything new it might build. If the potential of the metaverse is as great as Zuckerberg and Meta say it is, do we really want it built by the same people who built Facebook?
It's actually an important lesson: Every business is more successful with accountability. Why? Because, as a founder, it can be easy to dismiss your critics, especially when they are faceless to you or only exist "out there."
Zuckerberg, for example, exerts complete control over the company he founded. There isn't anyone who holds him accountable, outside of lawmakers or regulators, neither of which have done a very good job so far.
It might be easy to think that it's ideal to have complete control over what you build, but that usually means you're going to break some things. That's OK to an extent, but there is real value in finding people you trust who can come alongside you and help you tackle the hard questions as you grow your business.
You're going to make mistakes. Do yourself a favor and surround yourself with people you trust who can help you see that they are mistakes, then figure out ways to not make them again.
Nov 2, 2021