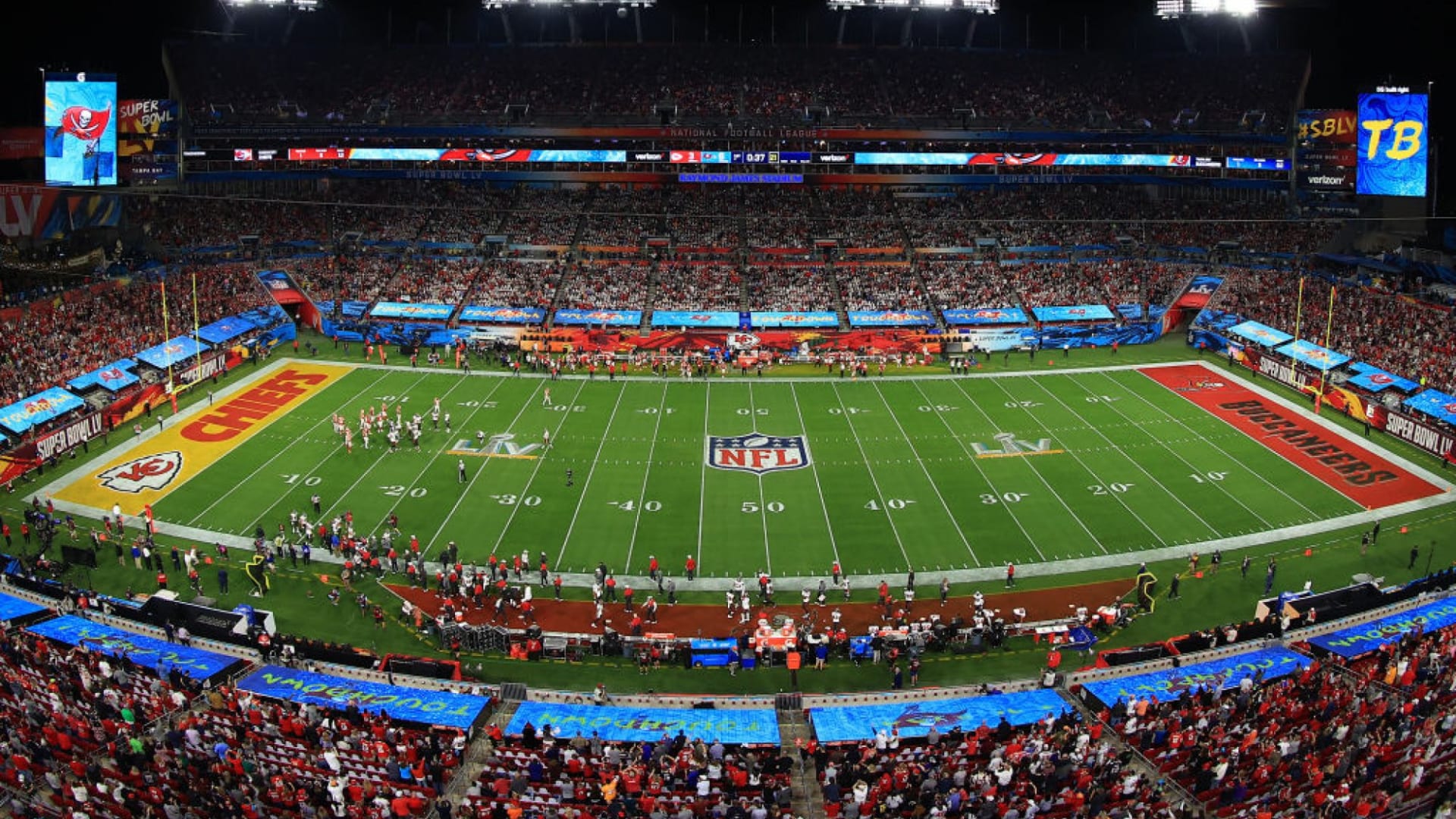 There were plenty of highlights at Super Bowl LV, most of them for Tampa Bay fans. Tom Brady and Rob Gronkowski set a record for the most touchdowns between a passing duo. Technically, it was a record they already shared with Joe Montana and Jerry Rice, but with two touchdown passes in the first half, the duo now stands alone.
This year, however, you didn't have to watch any of the game or the ads to witness the very best part of the Super Bowl. That's because the best part was when Amanda Gorman, the 22-year-old poet who previously stole the show at President Joe Biden's inauguration, paid tribute to the game's three honorary captains.
Gorman shared her poem "Chorus of the Captains," honoring a veteran, a teacher, and a nurse, each chosen to participate in the coin toss and embody the league's theme: "It Takes All of Us." It was a powerful moment for more than one reason. It was the first time that the Super Bowl--an event known for spectacle and artistic performance--featured a poet.
And, by the way, not just any poet. At age 19, Gorman became the first Youth Poet Laureate. Last month, she became the youngest inaugural poet. Now, she is the first poet ever to perform at the Super Bowl. More importantly, Gorman shared what she believed was the significance in a tweet of her own, explaining:
It was also an incredible tribute to not just three individuals, but the millions of people they represent. They are people who have sacrificed and worked under extraordinary circumstances to serve their communities as well as our country.
Sure, you could argue the Super Bowl is just a football game. You could argue that compared to what people have faced over the past year, Tom Brady chasing his seventh championship isn't all that important.
That's true, except, the Super Bowl isn't just a football game, it's an event. It's a moment when millions of people come together for a sense of normal. A year ago, the Super Bowl was one of the last normal things before the world changed in ways none of us could ever have anticipated. It was the last major sporting event before shut-downs and stay-at-home orders.
The Super Bowl is also a platform, and it isn't just for spectacle that the NFL chose to honor those who have served all of us. It means something. It should mean something to all of us that the NFL chose a 22-year-old poet to honor not just three people, but the millions they represent.
The full text of Gorman's poem follows:
Today we honor our three captains for their actions and impact in a time of uncertainty and need.

They've taken the lead, exceeding all expectations and limitations, uplifting their communities and neighbors as leaders, healers and educators.

James has felt the wounds of warfare but this warrior still shares his home with at-risk kids. During COVID he's even lent a hand, live-streaming football for family and fans.

Trimaine is an educator who works nonstop, providing his communities with hot spots, laptops, and tech workshops so his students have all the tools they need to succeed in life and in school.

Suzie is the ICU nurse manager at a Tampa hospital. Her chronicles prove that even in tragedy, hope is possible. She lost her grandmothers to the pandemic and fights to save other lives in the ICU battle zone, defining the frontline heroes risking their lives for our own.

Let us walk with these warriors, charge on with these champions and carry forth the call of our captains.

We celebrate them by acting with courage and compassion, by doing what is right and just, for while we honor them today, it is they who every day honor us.
Feb 8, 2021