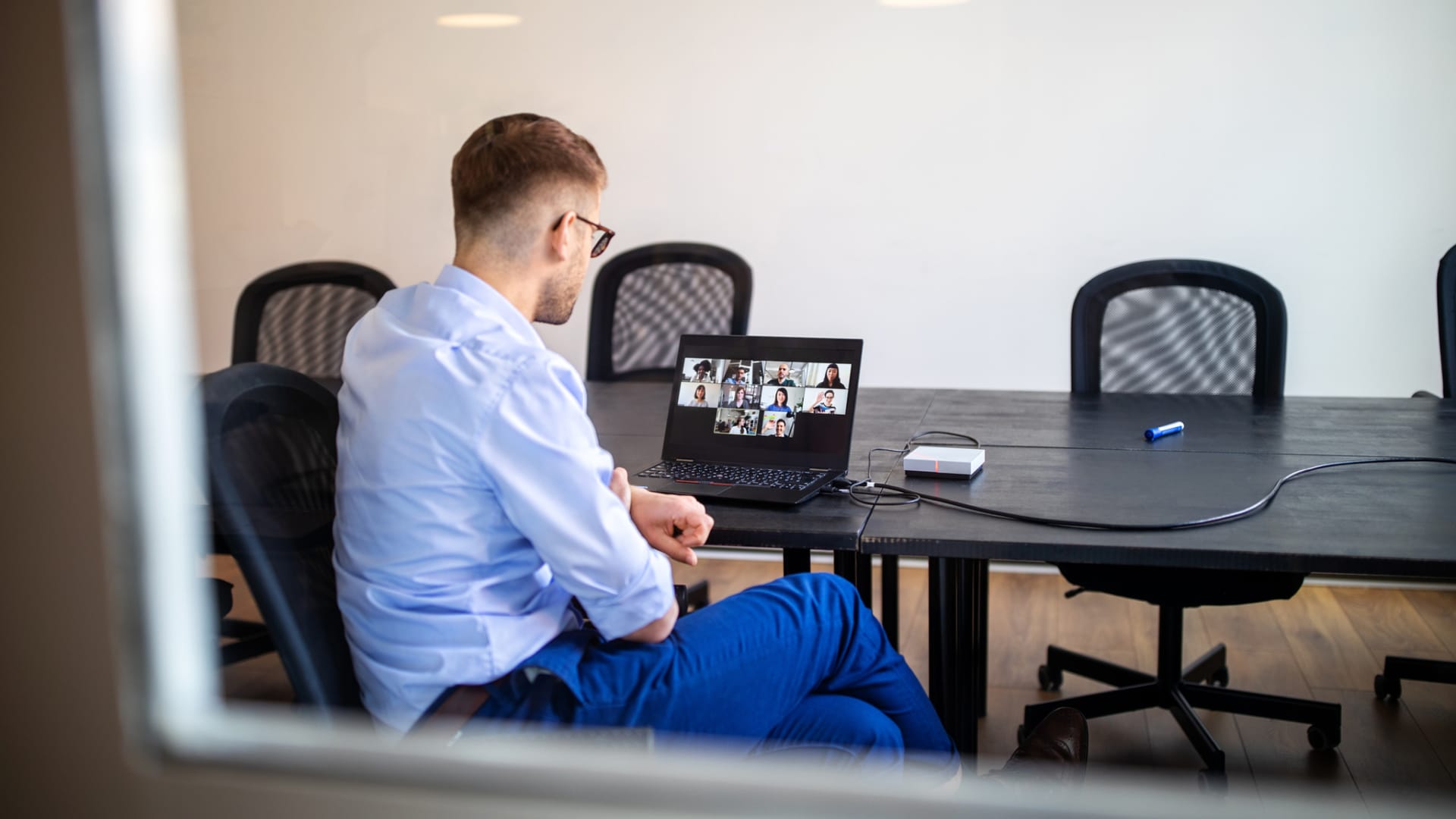 There were a lot of notable things that happened this year, far too many to cover them all. I do think, though, that there were a few things that happened that will have a lasting effect far beyond 2020. With that in mind, I looked back at the topics that made the most news, or that made the biggest impact on our everyday lives.
1. Zoom
There's really no way around it, this was the year that Zoom became a thing. Sure, there are other videoconferencing tools out there, but by far, Zoom is the one that was easiest for most people to use. As a result, it became the place where we do just about everything from business meetings to piano lessons to virtual school to Easter and Thanksgiving get-togethers.
2. M1 Macs
For decades, Intel has been the dominant silicon-chip maker, and the newest Macs represent the first real threat to that position, mostly because Apple managed to combine ultra-high performance and full-day battery life, without the compromises that every other computer has required us to make.
3. Foldable Devices
The actual hardware was still a bit hit or miss, but as an idea, foldable devices like the Samsung Z Fold2 and Microsoft Duo had their moment this year. The reason they make this list isn't because they're something everyone started using, but because the companies making them at least proved they were something you could use.
Both the Z Fold2 and Duo were extremely well made pieces of hardware, even if the software could use a little refinement. That said, the idea that companies could even figure out how to build theses devices wasn't a sure thing as recently as last year.
4. Streaming
Streaming video wasn't new this year, but this was certainly the year it dominated conversations in a way it hadn't before. Sure, Netflix has been the king for almost a decade, but this year saw the number of major players almost double.
Technically, Apple TV+ and Disney+ launched at the end of 2019, but the latter grew to more than 80 million subscribers this year. It certainly helped that millions of Americans were stuck inside for big parts of the year, but the growth of streaming accelerated to what we might have expected five years from now.
5. Online Events
Everything from conferences to product launches went virtual in 2020, with varying degrees of success. In some cases, I think you could argue the online version was actually a better experience than trying to fly thousands of people to one city and cramming them into a theater or convention center.
In other cases, companies simply tried to recreate online what they were used to doing in person. One of the most striking things is that it seems entirely likely that even as things start to get back to "normal," online events aren't going anywhere.
6. Regulation
Both Google and Facebook were hit with lawsuits from the federal government and state attorneys general. They joined Apple and Amazon (and, at other times, Twitter) in the hot seat before Congress over everything from anti-competitive business practices to content moderation. On the latter, the Covid-19 pandemic and 2020 election brought to the forefront just how much influence tech companies have on our lives.
It seems that 2020 was the year that everyone decided make their case (literally) against big tech. We'll have to wait a while to see how it all shakes out, but make no mistake, the amount of pressure building against the industry makes it more likely than ever before that change is coming.
7. Privacy
It wasn't just regulators that took swipes at tech companies. They were more than willing to do that to each other. In what I think is likely to be the most lasting of those battles, 2020 was the year that consumers began to understand how their personal information is used.
Apple introduced a series of changes to iOS 14 that are meant to give users a choice over their privacy, sparking a fierce response from Facebook. Those changes are coming in the next few months and will require advertisers to come up with new ways to reach customers, but now that the privacy cat is out of the bag, it's not going back in.
Bonus: 5G
We certainly heard a lot about 5G, especially surrounding the launch of the iPhone 12. Apple uncharacteristically turned over a chunk of the iPhone launch keynote to Verizon's CEO, Hans Vestberg, to tout the wireless carrier's 5G network. Still, the only experience most people have of 5G is the little icon next to the signal strength indicator on their smartphone.
That's to say, for most people 5G isn't a thing they use, it's just something they hear is going to change their life. This wasn't the year that happened, but it was the year that the carriers and manufacturers went all in on all things 5G.
Dec 21, 2020