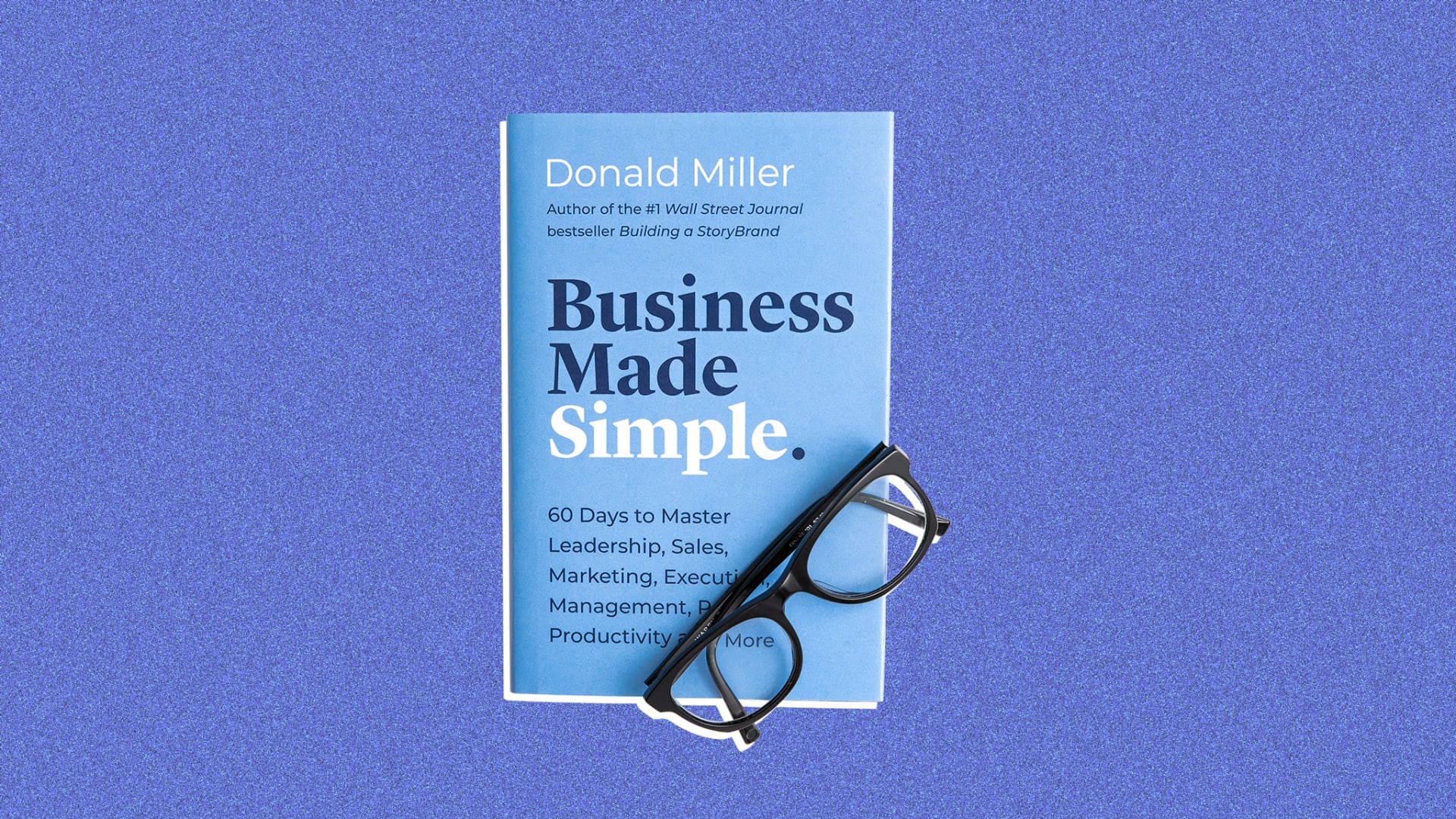 And yet Donald Miller isn't just trying to get attention for his new book, Business Made Simple. Instead, he's doing something practical to help the millions of people who are trying to figure out how to run small businesses because they wanted to turn their passion into something more.
Miller, until a few years ago, was most well-known for a series of memoirs, including Blue Like Jazz, the book he published in 2003 that went on to spend 40 weeks on The New York Times' bestseller list, and which later became a movie.
After a half dozen or so books, Miller made a shift--like so many entrepreneurs do--and took what was once a passion and gift for telling stories and turned it into a business. Except, this time, he was helping companies tell their story.
I had a chance to talk to Miller about how his team of 40 helps small-business owners grow profitable and sustainable businesses. You'll want to check out the entire interview on the 29 Steps podcast, but one thing he told me stuck out more than anything:
There's a paywall right now in America that if you want to be a businessperson, a successful business professional, you've got to pay university an enormous amount of money and go into debt. That paywall is crumbling as we speak. And I enjoy being one of the many thousands of people throwing a hammer at that wall.
That, of course, is the reason for the book, which is broken into 60 daily readings, as well as accompanying videos covering everything from leadership to marketing to sales to management and productivity. Maybe most important, it does it in a practical way for an audience of people who are actually trying to build something.
Miller can relate to that audience. Over the past few years, he's grown his own business significantly, without the benefit of a formal business degree or any degree at all.
"What I realized pretty quickly was that because I didn't go to college, I thought about business very, very differently than people who've been educated and gotten an MBA," Miller told me. "The way I thought about it didn't make me sound smart, and it didn't help me look successful. But then, you know, business has a scoreboard. And when I compared what I was doing with people who were more educated than me, I felt like my scores were pretty good."
Again, if you've never read one of Miller's books, that might sound overly confident, except it doesn't come across that way when you hear how passionate he is about helping people who started where he did. And where he started was a long way from a $10 million a year business.
Instead, it highlights what I think is one of the most important lessons for every business owner--the things that make you successful aren't usually the things that make you look successful. Too many people are focused on the latter, and, as a result, never actually experience the former.
To be honest, most of what you'll find in the book isn't groundbreaking. This isn't Clayton Christensen's The Innovator's Dilemma. It isn't an academic book with some grand theory of business. In some ways, it's even more valuable.
That's because the book gives you practical tools to actually build and grow your business. If nothing else, that alone is far more useful when you're trying to figure out how to hire a team, make payroll, find the right customers, and actually do all it while supporting the type of life you want to live.
Which, ultimately, is the most valuable thing of all.
Mar 23, 2021