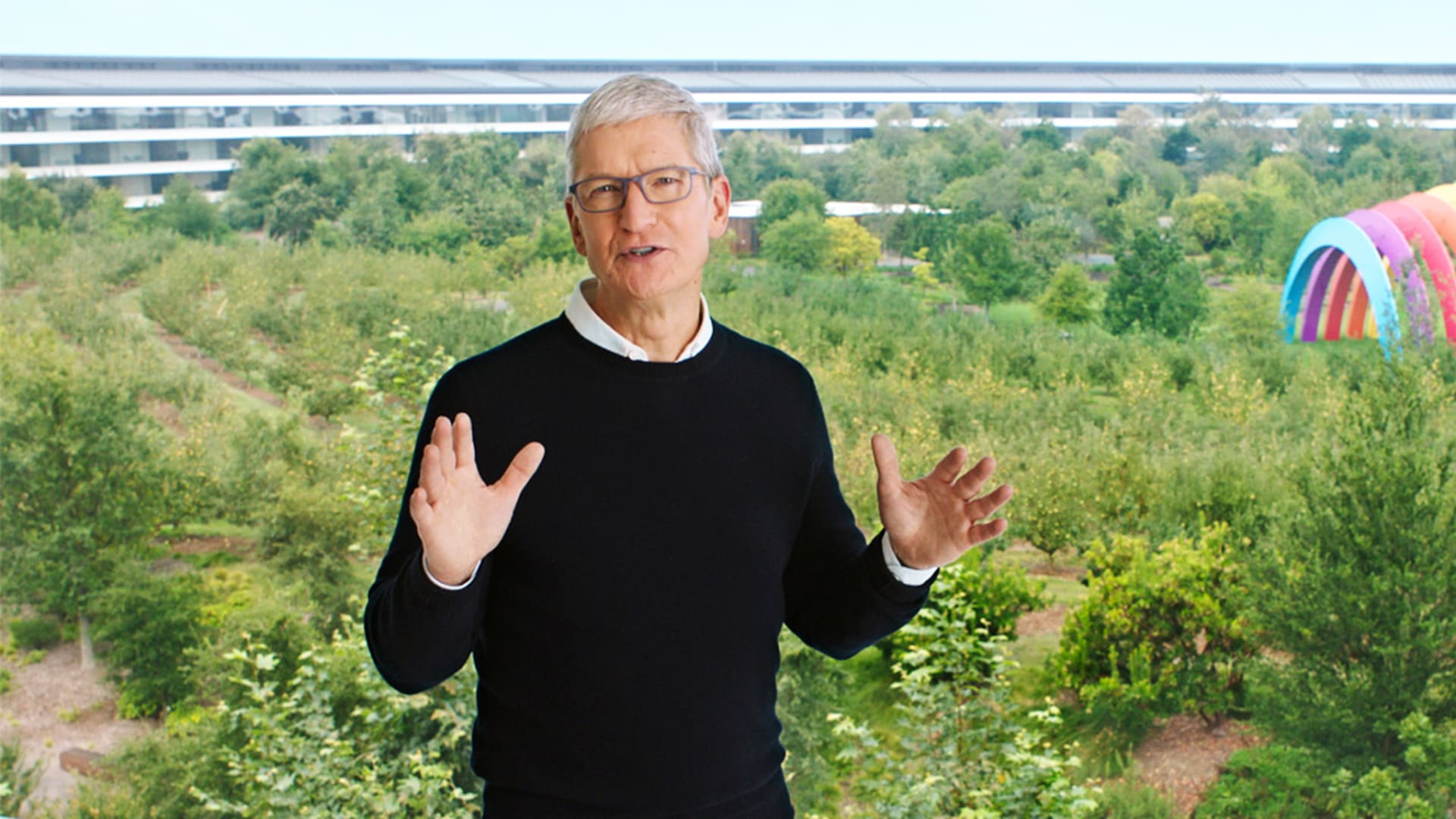 Apple had an event this week. You probably already knew that, though it may not have been the event many people were expecting. The company usually holds an early September gathering to launch the latest versions of the iPhone, and it's always a high-profile event that draws a lot of attention.
This year, there were no new iPhones--well, not yet. Those are likely coming next month. Instead, Apple's event this week highlighted the Apple Watch, the iPad, and the iPad Air, alongside the company's brand-new all-in-one services bundle. Arguably the iPad Air received the biggest updates, featuring a redesign that includes the flat edges of the current iPad Pro, along with an innovative new version of TouchID located in the Power/Sleep button.
Everything else was mostly what we expected, although it turns out the Apple One subscription service isn't actually one bundle, but three. We'll let that slide for now because, honestly, the things Apple announced--while important--aren't the story here. At least, they're not the one I'm interested in.
Apple has been better at holding product events than really any other company for quite a while. Now, however, no one is attending product launch events. There aren't even events anymore. Instead, most products at most companies are launched either by press release or some kind of virtual presentation.
Apple, of course, isn't most companies. For the second event in a row (the company's annual developer conference, WWDC, being the first), Apple held a completely virtual event unlike anything any other company is doing. For that matter, it's unlike anything Hollywood is doing.
Apple prerecorded the entire event at locations throughout the company's billion-dollar campus, the Steve Jobs Theater, as well as in the mountains north of San Francisco. First, the campus is gorgeous, inside and out, and Apple makes the most of it, taking viewers inside labs and fitness centers and through hallways and offices.
More than that, however, the company produced what is essentially an hour-long commercial that somehow manages to feel personal and intimate in a way a live event never could. In fact, whatever disparity there was between Apple's live events and those of other tech companies, the virtual version only amplifies that difference.
Here are four reasons why:
Storytelling
Steve Jobs's legacy at Apple includes many things, but the most significant may be the way Apple tells stories. The event on Tuesday began with stories about how people are adapting to their current situations. Apple focused on stories of how people are using Apple Watch, for example, in their daily lives.
Those stories aren't about selling you products, they're about creating experiences that you want to be a part of. Buying the products is just the way you participate in the experience. It's hard to express the power of those stories if you haven't seen them, but they don't feel contrived because they are relatable. In many ways, Apple has mastered this in a way few other companies, save maybe Disney, ever have.
Experience
Speaking of experiences, Apple's live events have always been about reinforcing the company's brand, which has long been built on a high-touch experience. From the company's software to its devices to its iconic retail stores, Apple has always focused on the overall experience of its customers. That connection between storytelling and the user experience is one of the reasons Apple does this so much better.
Pace
One of the most striking things about this event was that it only lasted 63 minutes. That's pretty much a record for an Apple product launch event, many of which--at least recently--get close to, if not past, the two-hour mark. Yet, Apple still covered a lot of ground.
Obviously, when there are no stage transitions as presenters walk on and off, you remove a lot of time on the clock that doesn't actually add any substance to the presentation. I think there's more to it, however, in that Apple has figured out that if you don't have to fill an auditorium full of people, you can have more and shorter events. An event is less of an event and more of a touch point. Apple still got the same amount of attention for this 63-minute show as it would had it run longer. And it will still get just as much (if not more) when it introduces the iPhone in a few weeks.
Production Values
Apple may be the most valuable company in the world, but there are plenty of other companies that have the budget to put together a compelling virtual event. They just aren't. What sets Apple apart here is that it puts as much thought and effort into introducing its products as it did designing and building them in the first place.
It's almost easy to underestimate just how much of a production these virtual events are. Watching the presentation this week, the quality of the shots, the script, and the presentations all stand out, especially when you remember that all of this was produced in the middle of a pandemic, with most of Apple's employees working from home.
Sep 17, 2020