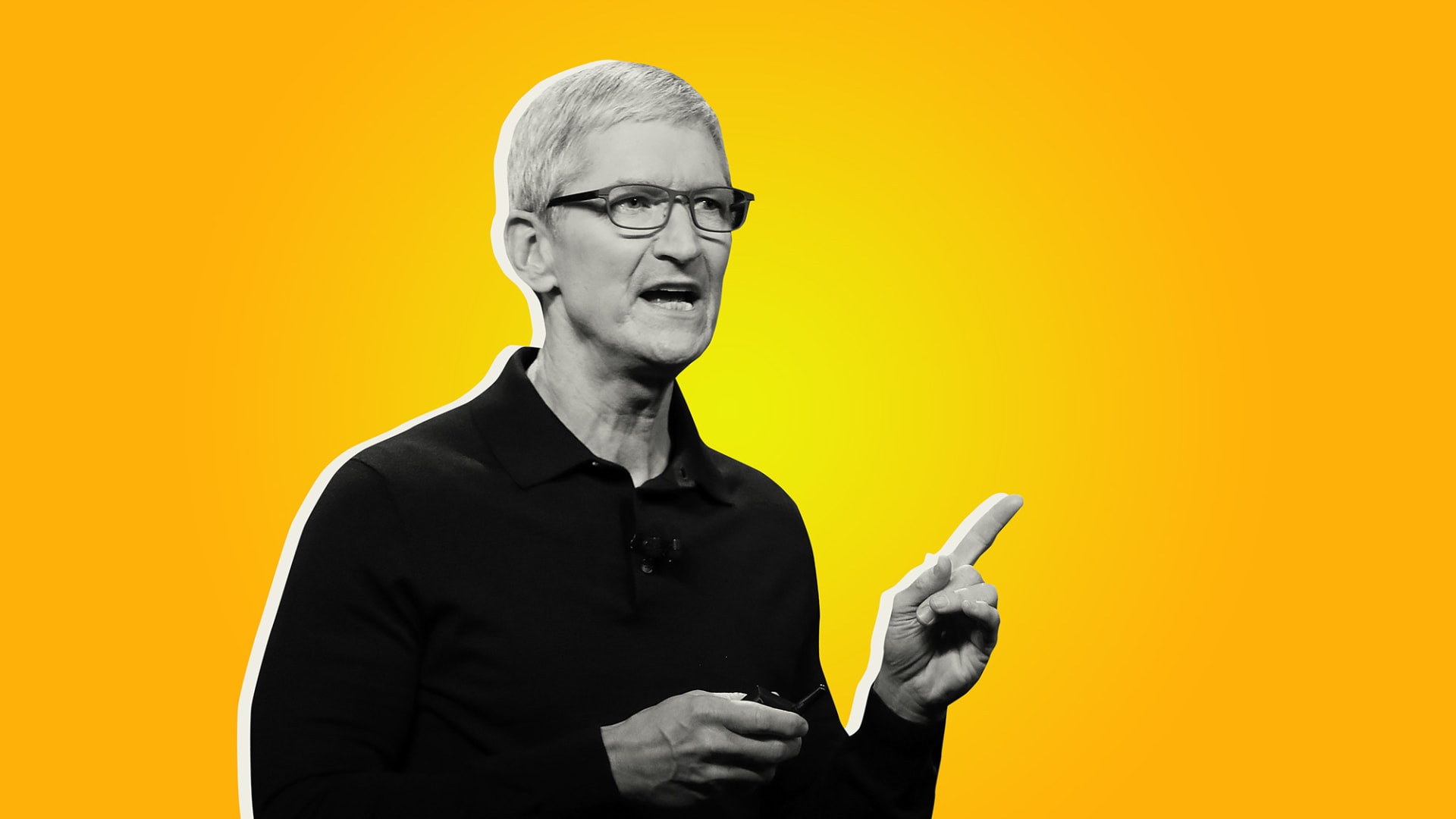 Tim Cook knows something about following in the footsteps of a larger-than-life founder and CEO. Taking over for Steve Jobs was no small thing, especially considering how deeply connected he was to some of the most iconic products Apple produced, as well as its overall brand and ethos.
Then again, Cook also happens to be maybe the most successful example of a follow-up act that we've seen in business. When Cook took over Apple in 2011, the company's annual revenue was $108 billion, and its market cap was around $350 billion.
Today, Apple is the most valuable company on earth, worth more than $2 trillion. It also generated $111 billion in its most recent quarter alone. I think it's fair to call that a pretty big success.
Andy Jassy, who takes over for Amazon's founder and CEO later this year, is about to learn what it's like. Jassy is currently the CEO of Amazon Web Services and a part of Jeff Bezos's inner circle. Certainly, he's no stranger to the company or to big roles.
Still, I think anyone taking over after a founder like Bezos, who is also the wealthiest person on the planet, would be open to all the help she or he can get. For that, it's worth taking a look at Cook's story.
There are a lot of stories about how Cook managed to pull off such a feat, but I think one of the most valuable lessons on the subject comes from Tim Cook himself. It comes in the form of advice he received from Steve Jobs before his death: "Don't ask what I would do," Jobs told Cook. "Do what's right."
"I knew what I needed to do was not to mimic him. I would fail miserably at that, and I think this is largely the case for many people who take a baton from someone larger than life. You have to chart your own course. You have to be the best version of yourself."
That sounds about right. Following a personality as big as Steve Jobs couldn't have been easy. There are a lot of reasons why, not the least of which is that the two men are extremely different in both personality and skills.
Where Jobs was someone who spent most of his time thinking about products and the way people use them, Cook is an operator. His strength isn't in dreaming up what colors Apple might use for the next version of the iMac, or which materials the next Apple Watch should come in.
Instead, his strength is in refining Apple's processes to the point that he can squeeze every ounce of margin from the company's products, and deliver them at a scale that made the company the most profitable on earth.
That's been a pretty good model for Apple. Sure, we haven't seen anything quite as remarkable as the original iMac or the iPhone in a while. But Apple has changed and grown into what it is today because of the way Tim Cook leads.
For Amazon's next boss, following a personality as big as Jeff Bezos is hard enough without trying to be just another version of Jeff Bezos. Instead, Jassy would be better off leading from the strengths and experiences he brings to the role.
Obviously, for someone who has spent almost his entire professional career at Amazon, he already shares the company's values--he's been living them for a few decades.
However, Amazon will be different with Jassy in charge, and that's OK. It's a good thing, in fact. The best thing is he can do is be authentic and be the very best version of himself as a leader.
By the way, this isn't only true for successors. Entrepreneurs often find themselves trying to be a version of someone they admire. The problem is, you'll never be a better version of Steve Jobs or Jeff Bezos or Elon Musk. Instead, focus on your strengths and become the type of leader your business needs.
That seems like it's exactly what Jobs meant by "do what's right."
Mar 9, 2021