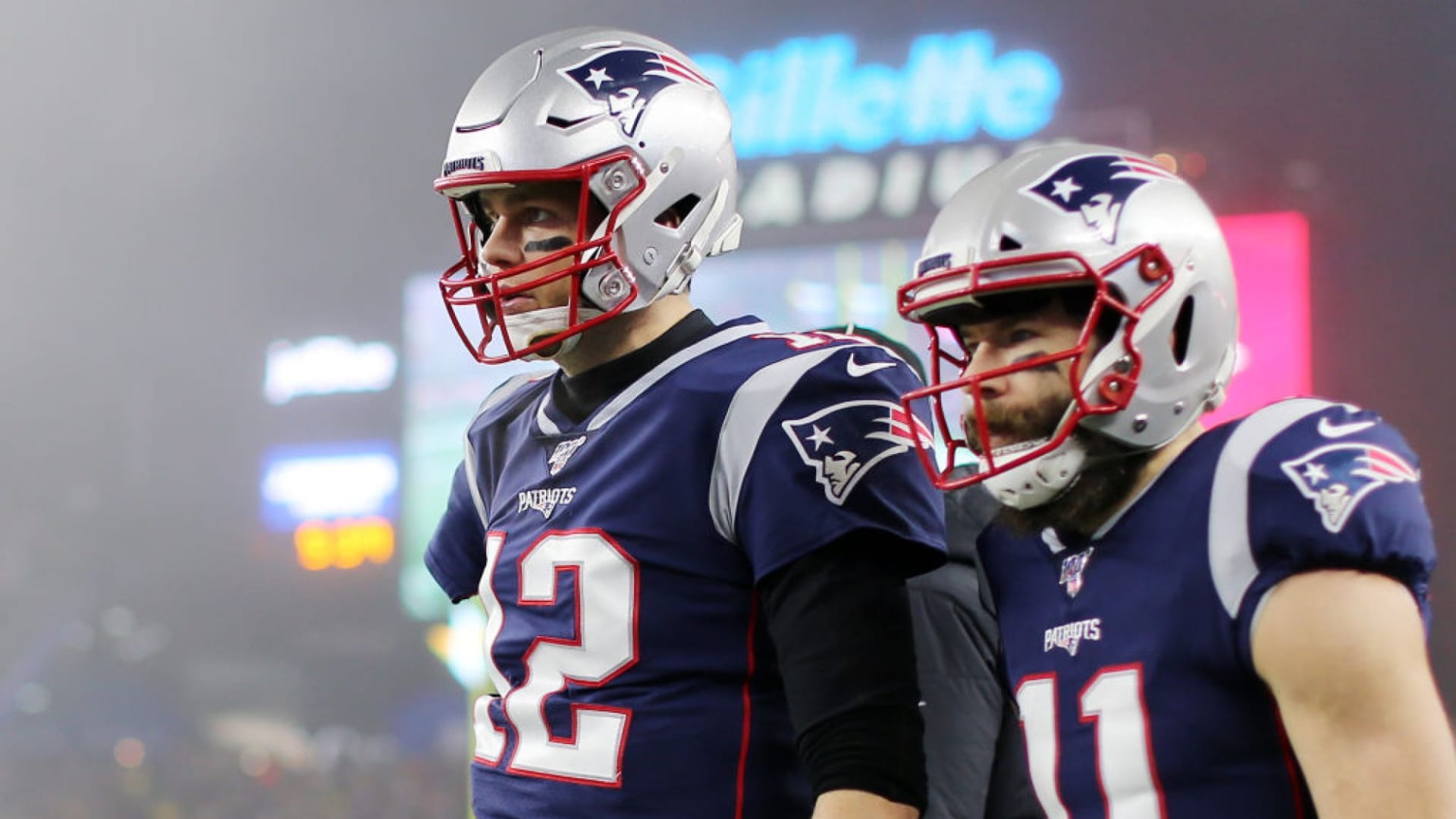 On Tuesday, Julian Edelman announced he was retiring from football in a video shared on Twitter. Edelman, who played his entire career as a New England Patriot, was limited last season due to a chronic injury, something he alluded to in his announcement.
"I've always said, I'm gonna go until the wheels come off," Edelman said. "And they finally have fallen off. Due to an injury last year, I'll be making my official announcement of my retirement from football."
He finishes his career as a three-time Super Bowl Champion, MVP of Super Bowl LIII, and second all-time in postseason receptions -- behind only Hall of Fame member Jerry Rice. That's an impressive career for anyone.
It's even more impressive for a guy who didn't even get invited to the NFL Combine, the annual event where potential draft picks have an opportunity to work out in front of the pro teams. Drafted in the seventh round (the 232nd pick) as a quarterback from a Mid-American Conference team, to say that no one had any expectations of what Edelman might become is an understatement.
Edelman didn't last long as a quarterback. That's no surprise, considering the Patriots had drafted a guy nine years earlier with their 199th pick that turned out to be pretty good. For more than a decade, Edelman played next to the greatest quarterback in the history of the NFL, Tom Brady.
And when Edelman made his announcement, Brady was one of the first to congratulate him on his incredible career.
Tom Brady is one of the most successful athletes of all time. He's also one of the most recognizable and celebrated. For many, he's a hero.
The thing is, he didn't get there on his own. Every time Brady walked on the field, he did it with 10 other men who had his back -- not to mention 11 more who played their role on defense. Every time he won MVP or brought home a Super Bowl Championship, it was with his team.
It's even fair to say that were it not for Edelman's catch in the fourth quarter of their championship game against Atlanta in 2016, the Patriots may have fallen short of what is surely the greatest comeback in Super Bowl history.
Yet, because of the role they play, quarterbacks get all the attention. They are, after all, the leader on the field. They call the plays and get the ball moving. That's why I love Brady's message to his former teammate.
"I'm proud of you Jules."
Those may be the five most meaningful words any leader could use. Especially the part where you use their name. There is nothing more powerful than hearing your name at the end of a sentence that starts with "I'm proud of you," even more so when it comes from a leader.
When you tell someone you're proud of them, you affirm their value and their contribution to the team, but mostly you affirm their effort. You affirm their journey and honor their accomplishments. That's important, maybe more important than it might seem.
By the way, celebrating effort and honoring accomplishment are important distinctions. If you only celebrate people for their accomplishments, instead of their effort, you're sending the wrong message. Instead, celebrate the grit and determination that leads to accomplishment, and then be sure to let them know you noticed.
There's one more thing worth mentioning, and it might be the most important part. No doubt, Brady spoke to Edelman privately, but he still posted his message publicly. That's important, because the one thing that might be more meaningful than hearing someone say "I'm proud of you" is to hear them say it in front of other people. Want to truly affirm someone? Brag about them in public.
This goes for every leader. It goes for parents, too. Want to raise children who accomplish really amazing things with their lives? Tell them how proud you are. They need to hear it. Everyone does. Even boys who grow up to become adults who win Super Bowls.
Apr 14, 2021