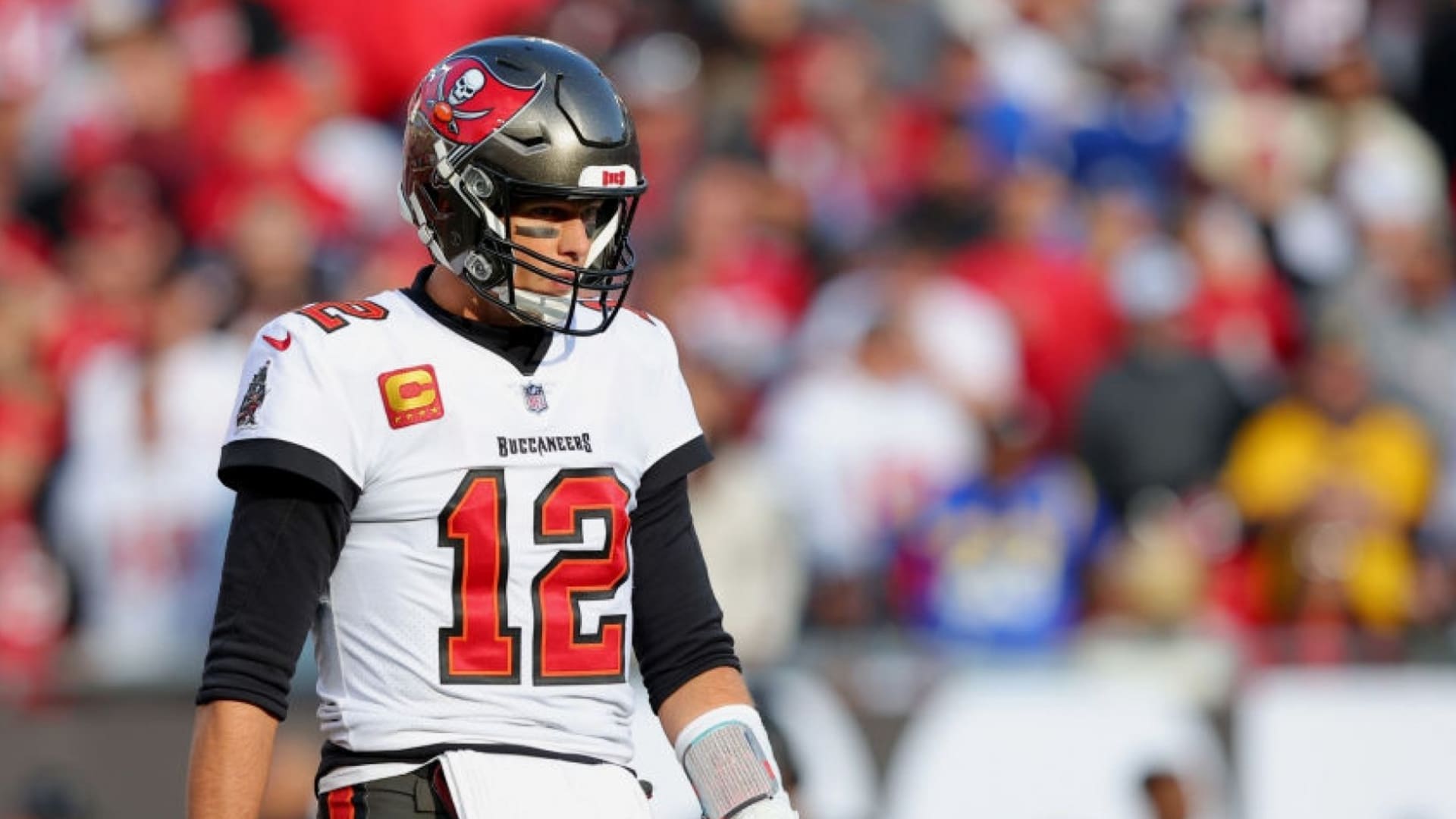 That game (between the Kansas City Chiefs and Buffalo Bills) saw 25 points scored in the final two minutes, leading to an overtime that was essentially decided by a coin flip. Before that, however, the Bucs had come from behind to tie the game with 42 seconds remaining after being down 27-3 in the third quarter. Tampa Bay had scored 24 unanswered points before two long passes from Los Angeles sealed the win as the Rams scored a field goal as time expired.
For a man who has won seven Super Bowl championships, losing the last game of the season is tough. That's especially true as many expect this to be his last season. It's one thing to lose the final game of the year. It's another to lose the final game of your career.
Afterward, Brady was asked about the game--but more important, he was asked about his future. At 44 years old, the questions have gotten pretty routine. The one everyone wants an answer to is whether Brady plans to return for the final year of his contract in Tampa Bay.
After deflecting the question a few times with the usual "we're just taking things day by day," Brady gave a more revealing answer in response to the following question:
"Did you at least take a moment as you came off the field or at any time today to think about that, to think that this might be the last time I'm out here?"
"No, I was thinking about winning," Brady responded. "That's kind of my mentality always, to go out there and try to win--to give my team the best chance to win."
It's easy to imagine Brady looking up at the crowd and getting nostalgic about a career that will certainly go down as the greatest of all time. Looking from the outside, it's what most of us would be tempted to do as the awareness sets in that this could be our last glimpse from that perspective.
For Brady, however, walking out on a football field is part of his job. He's there to win a game. Sure, there is plenty of time later to think about what it all means, but in that moment, the thing that has made Brady a champion is his ability to focus on what needs to be done to win. It's what has made him a legend over the past 22 years.
That's an important lesson, because if you're focused on the nostalgia of the moment, you probably aren't putting yourself and your team in the best position to win. If you're thinking about what comes next, or if you're thinking about what it means to your career at that moment, you're already distracted.
You could certainly argue that Brady was being disingenuous in his answer. Of course he was thinking about whether it was his last time in a Bucs jersey, you might say. Except, and this is important, if Brady had won the game, it wouldn't have been his last. His job wasn't to consider "what if." His job was to win.
The same thing is true for any leader, by the way. Even if you're not the most legendary quarterback of the modern era, your responsibility to your team isn't that different. Your job is to be focused on doing what it takes to give your team the best chance to win.
Jan 25, 2022