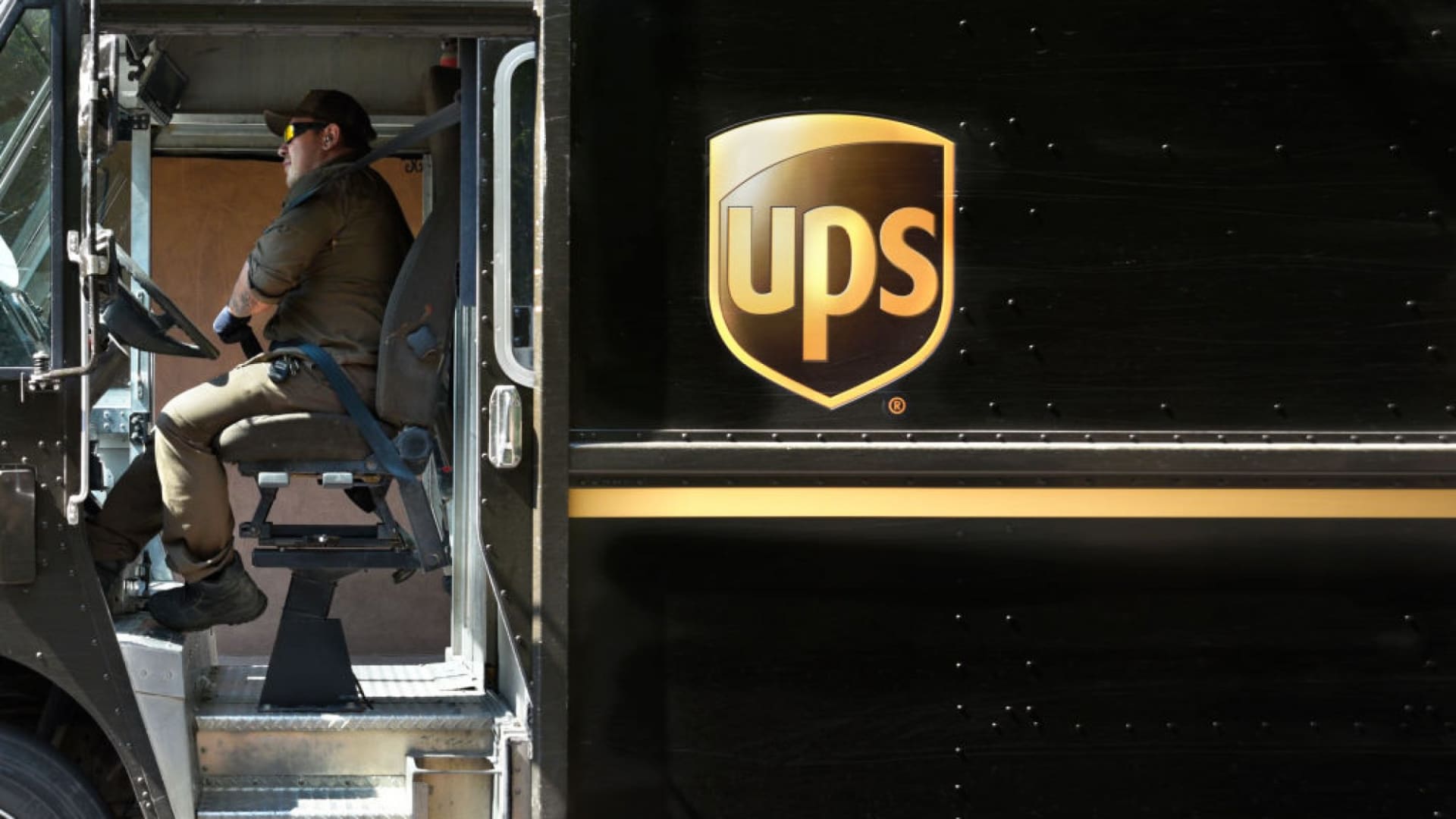 Many years ago, I worked for FedEx. I was in sales, and I remember a manager telling our team that our biggest competitive challenge wasn't pricing or quality. No, the biggest challenge was that every time we walked into a business to talk about switching to FedEx, inevitably the thought that would go through their mind was that it would mean they were firing their UPS driver.
"But we really like Mike. He's been picking up and delivering packages here for as long as I can remember." Our manager was right, it was a real thing that would happen--and more often than you might think.
Now, however, if you're one of 6 retailers, Mike isn't stopping by today. The Wall Street Journal reported on Wednesday that UPS told its drivers to stop collecting deliveries from Nike, Gap, Macy's, L.L. Bean, Hot Topic, and Newegg when those companies reach their capacity.
Everything about this holiday season is different. That includes the way most of us are shopping. In the past, the month between Thanksgiving and Christmas has always been the time that stores could count on being full of shoppers looking for deals and gifts. For obvious reasons, as the U.S. deals with a resurgence of Covid-19 cases, that simply isn't the world we live in. Instead, people are shopping online
Of course, the transition to online shopping isn't new. This year, however, it has accelerated in ways that are both unique to the pandemic, and hard to forecast. As a result, both retailers and shipping companies are having to quickly figure out how to manage the surge.
And, UPS isn't unique--this is true of every network. This year, though, with people less likely to visit a brick-and-mortar store, shopping has moved online in a huge way. Black Friday and Cyber Monday both set records for online shopping, according to Adobe Insights. All of those online purchases have to get delivered.
The reality is that UPS' delivery network only has a finite capacity for moving packages. When a brown UPS truck shows up it only has so much space to load packages.
Sure, you can send a larger truck, but at some point, the company has only so many trucks, so many airplanes, so many square feet, so much space on the systems that sort packages throughout the system, and so many Mikes. That means it can only move a finite number of packages at any given time.
UPS contracts often detail specific volume limits so that large retailers know how many packages they can expect to be able to ship based on the capacity available. Ultimately, UPS is restricting pickups from these retailers when they reach the agreed-upon levels in order to meet its commitment to other businesses.
Creating expectations
That's actually an important point, which is that creating expectations is important, both for UPS and its shipping partners, and for those retailers and their customers. Retailers should be intentional about encouraging customers to shop earlier, and making Christmas shipping deadlines clear.
The entire reason that UPS establishes shipping volume targets in its contracts is so that there are no surprises. Through a spokesperson, Gap told The Journal:
"We are happy with the performance of our parcel delivery network following the higher cyber week demand. Knowing the unique constraints the industry is facing this peak season, we worked with our carriers early on to collectively build a strategic plan of execution."
The same can be said for every business as you interact with your customers over the next few weeks. Being upfront and clear about what they can expect can go a long way to preventing issues down the road, especially if something goes wrong.
Get Creative
At the same time, the online shopping surge has forced many businesses to adapt in order to meet demand. Macy's said it is offering customers options like in-store pickup, contactless curbside pickup, and same-day deliveries through DoorDash.
Other retailers have taken similar steps, even those not included in the recent UPS restriction. Target, for example, has worked hard to build out its curbside pickup and same-day delivery long before the pandemic struck. That move has paid off. Adobe says that those services grew 67 percent compared to 2019 across all retailers, and it expects it to continue to rise as it gets closer to Christmas.
That may be one of the best lessons in all of this. There is no playbook for this, which means that you're going to have to get creative to continue to meet the needs of your customers, your business, and your team.
Dec 5, 2020