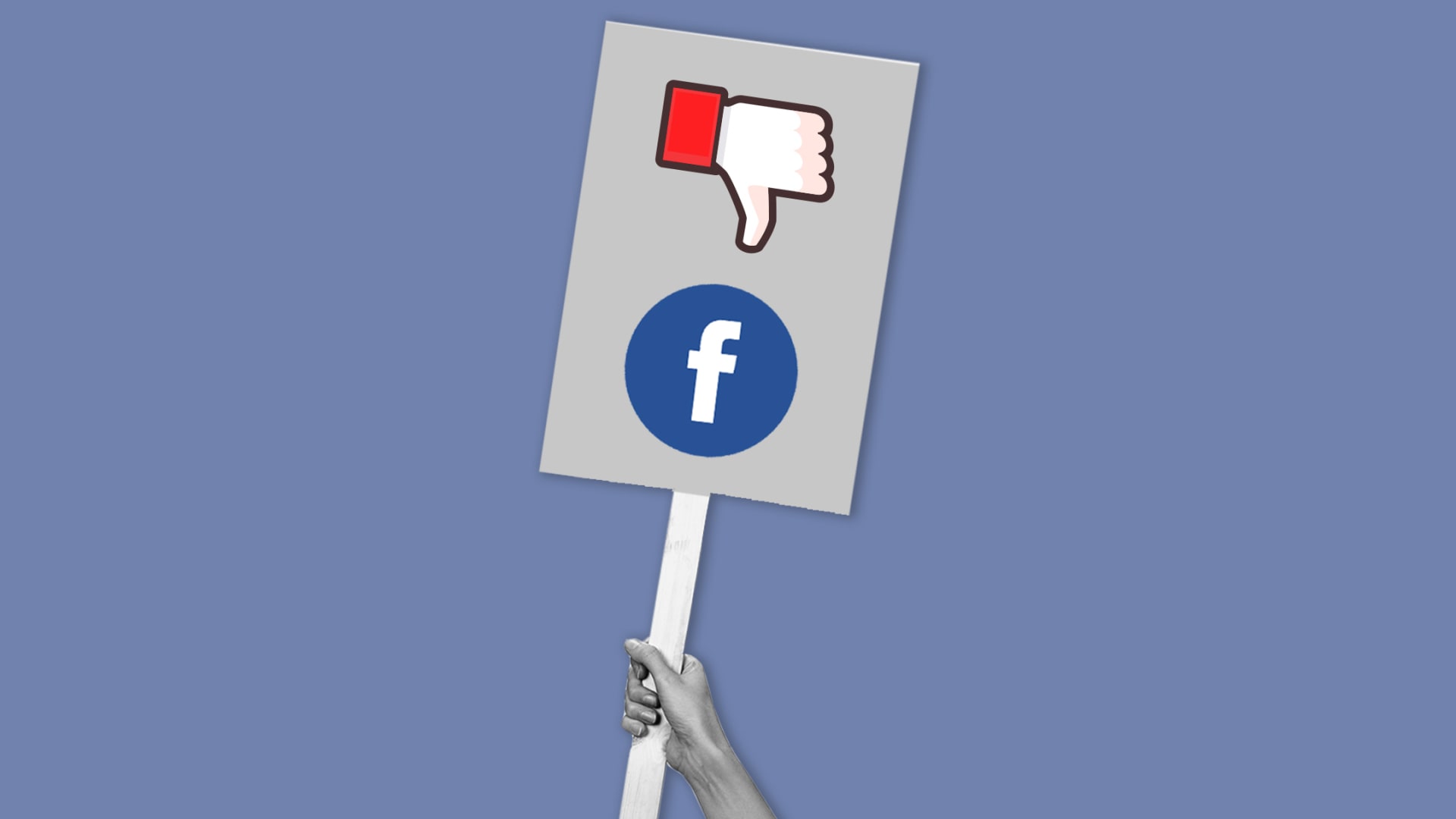 Facebook has millions of advertisers, most of them small businesses that use the platform to find new customers and stay connected to their communities. In fact, for many of those businesses, Facebook is their single most essential marketing tool. Big brands use Facebook too, mostly because, as the world's second-largest advertising platform, it works.
Now, however, some of those big brands have joined a boycott of Facebook, saying they won't purchase ads across its platform for the month of July. While this isn't the first time groups have called for an advertising boycott, this time seems to be different.
The effort, initiated by the Anti-Defamation League and supported by groups including the NAACP, Sleeping Giants, and Color of Change, is using the hashtag #StopHate4Profit and calls for brands to stop posting on Facebook entirely for the month of July.
The latest companies to join the boycott, Verizon and Unilever, are also the biggest. According to CNBC, Verizon is the 78th-largest advertiser on Facebook, and spent a combined $2 million across Facebook and Instagram in the past month.
Unilever, with brands like Dove and Lipton, is one of Facebook's largest advertisers, with over $42 million in spending on the platform in 2019. Both companies join a growing list of brands that originally included REI, Patagonia, the North Face, UpWork, Ben & Jerry's, Arc'teryx, Eddie Bauer, Magnolia Pictures, Dashlane, and ad agency Goodby Silverstein--which counts Pepsi and BMW as clients.
Now, however, as many as 100 major brands, including Honda's North American division, have said they will halt spending on advertising on the platform. That raises the question: Should your business join the boycott?
Part of that is a moral question, and I can't answer that for you. I will, however, point out that Facebook has a very real problem with the content on its platform and the way it handles fake news, misinformation, and racist or discriminatory posts. When you advertise on a platform, you associate your business with its brand--including all of its problems.
In its open letter to Facebook's advertisers, the Anti-Defamation League makes the point clear:
Every day, we see ads from companies placed adjacent to hateful content, occupying the same space as extremist recruitment groups and harmful disinformation campaigns. Your ad buying dollars are being used by the platform to increase its dominance in the industry at the expense of vulnerable and marginalized communities who are often targets of hate groups on Facebook.
That's exactly why these large brands are making a statement. They want to be on record as drawing a line in the sand and saying, "This is the side we stand on." Sure, it's partly (maybe mostly) about PR and marketing. But that's what it means to make a statement. And that statement could lead to real change if small brands join.
Keep in mind that the brands aren't just not advertising--they're also agreeing not to post on Facebook at all. That, by the way, is the real statement. The amount of revenue Facebook loses from a few advertisers is nothing, but things could change very quickly if we all stopped using its app for a month.
By the way, doing nothing different is also a statement. Perpetuating the status quo is a statement.
It's a statement that "the benefit to my business of using Facebook outweighs any concerns I might have about the company or its practices, or the effect those practices might have on others." You don't have to say any of those words, but that's your statement, and it's the message your customers will hear when you choose to do nothing.
Look, Facebook may be a great place to connect with customers. It may even be the best way to do it. But it's worth remembering that it comes at a cost, and I'm not talking about advertising fees. I'm talking about the cost to your brand and your values.
Jun 27, 2020