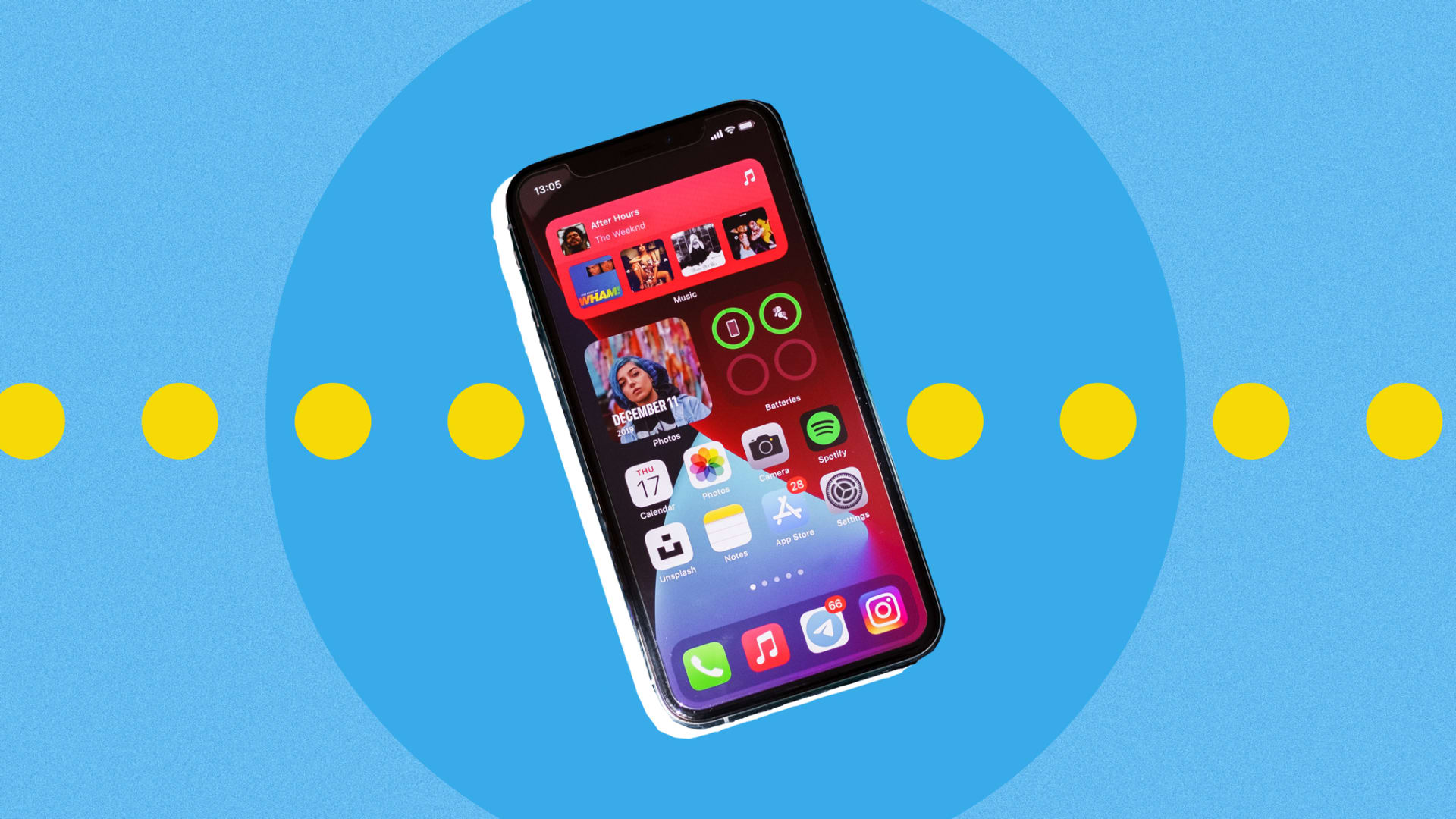 It seems clear that adding widgets in iOS 14 is easily the most unexpectedly hot new feature--probably since Apple added the ability to download third-party apps via the App Store in iOS 2. For the past week, the top free app in the App Store is Widgetsmith, which allows users to create and add customized widgets to their home screens after it went viral on social media.
It's really not a surprise that people want to be able to customize their devices. It isn't even anything new. People have long personalized their computers with desktop wallpapers and custom icons, added stickers on the back of the lid, and bought colorful cases for their iPhones. The reason is quite simple: People like fun.
In iOS 14, however, Apple is allowing personalization and customization in a way the company hasn't done on the iPhone until now. iOS has had relatively few options for changing the way your home screen looked. You could rearrange apps, place them in folders, and add a wallpaper. That's pretty much it. They all still have to follow the same grid structure as always.
I think it's fair to say that no one from Apple (or anyone else, for that matter) expected widgets to be such a significant cultural event--which is exactly what they are. There is clearly pent up demand for the ability to personalize your iPhone to reflect not just the apps you use, but your own sense of identity.
But it isn't just about personalization. It's also about productivity.
Which leads me to why widgets are almost the best thing to come to the iPhone. Because, while having widgets is better than not having them, they do leave quite a bit to be desired.
My major complaint about widgets is that while they are useful for conveying information, you can't actually interact with them. They essentially either display information (like the weather widget, for example), or they serve as a shortcut to a specific feature of an app (like the Google widget).
Both of those are helpful in some cases, but could be far more functional if you could interact directly with them. For example, on an Android device, the Google search bar at the top of the display allows you to enter text and see results. The iPhone's Google widget gives you the ability to place a search bar on your home screen, but when you tap on it, it simply opens the Google app. That's a very different experience, and it leaves a lot to be desired.
You can't, for example, check off tasks or add calendar events directly in a widget. The Things widget will show you the next items on your to-do list, but when you tap on one, it simply takes you to that task within the app. I guess that's fine, but it seems like it would be a much better overall user experience if I could simply tap on it to mark it completed, and it would dynamically update in the app and the widget.
Based on Apple's developer guidelines for widgets, it's clear that the company never considered that people might want to do more than simply view information from an app, or navigate to that app. From those guidelines:
Widgets display relevant, glanceable content, letting users quickly get to your app for more details. Your app can provide multiple kinds of widgets, letting users focus on the information that's most important to them... When users want more information, like to read the full article for a headline or to see the details of a package delivery, the widget lets them get to the information in your app quickly.
Okay, that's fine--this is version 1.0. However, widgets can be more than just cosmetic enhancements to your home screen that happen to tell you whether it's raining outside. If Apple is willing to let them improve, it's easy to imagine a time when widgets are the primary way you interact with your device.
Come on, Apple. We're almost there.
Sep 25, 2020