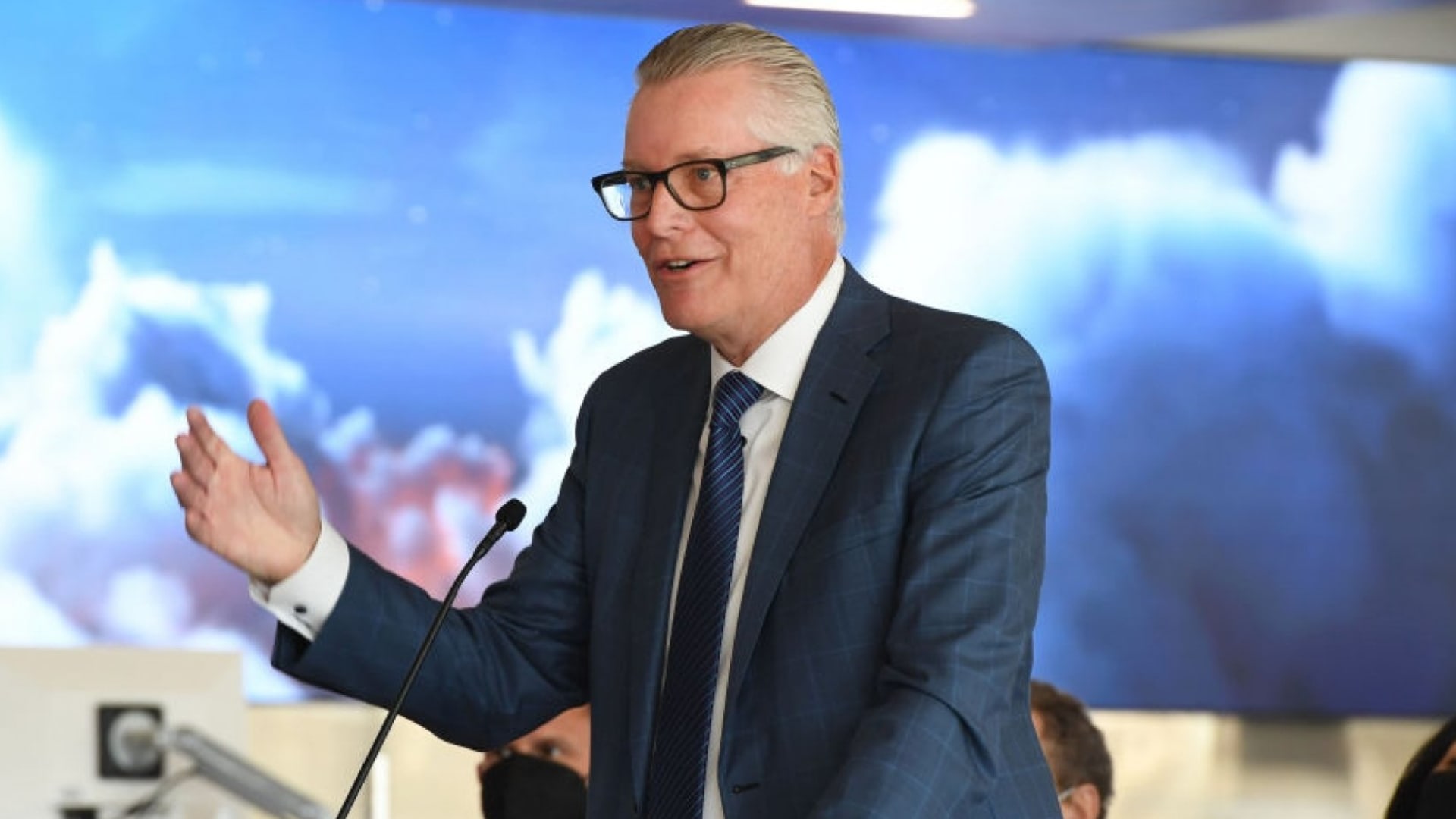 If you've ever flown anywhere, you know that the idea of travel is often far more romantic than the experience. In our minds, we think about getting on a plane and going somewhere exciting. In reality, there are few things about the experience that anyone would describe as romantic. For many people, travel is stressful.
Fighting through traffic and finding a place to park is stressful. Dragging your bag through a sea of people, only to wait in line to empty half of it out into plastic bins, is stressful. Finding your gate is stressful, and crowding into uncomfortable seats while you wait to board a long metal tube with even more uncomfortable seats is stressful.
That's a problem if you're an airline, since getting people to board planes is your business. Taking the stress out of travel is something you might be particularly interested in solving.
On Tuesday, Delta Air Lines unveiled another piece in its $12 billion plan designed to change that across its hub airports. At a ribbon-cutting ceremony, the company showed off its new headhouse at Los Angeles International Airport (LAX). That's part of the $2 billion it is spending at LAX alone to consolidate its operations at the country's second-busiest airport.
During the ceremony, Delta's CEO, Ed Bastian, did the thing you'd expect at an event like this. He thanked all the people who helped make it happen. That's not a short list when you consider all of the construction workers, Delta employees, local government officials, and everyone else involved in pulling off such a major renovation.
One thing, however, stuck out to me as I thought about the amount of money Delta is investing in its facilities. "To our customers ... we're excited to be able to give you the experience that you deserve as our customer base," Bastian said.
Look, LAX has never been known for the type of experience that anyone gets excited about. Frankly, of all the airports I've ever flown to or through, it's easily the most stressful. That's why I was so impressed with what I saw. Everything about the new facility is designed to eliminate that stress and emphasize a better travel experience.
I spoke with Ranjan Goswami, Delta's SVP of customer experience, who talked about why it's such an important focus. "I think when we look at it, at the end of the day, you've got to realize that travel is a long and complex process," Goswami said. The challenge, he said, is to "take the complexity out, and take the stress out. The question is how do you make that entire experience as stress-free as you possibly can?"
According to Bastian, Delta's customers deserve a better experience. So, by the way, do yours. That's an important lesson for every business.
The money Delta is spending isn't just an investment in buildings, check-in kiosks, and baggage carousels--not to mention one of its largest premium lounges. Sure, those are the things we saw yesterday as the airline gave a tour of the new facility, but to see the company's $2 billion investment in LAX alone as the sum of those parts misses the most important thing: Delta is investing in the experience it provides to its customers.
When you think about it in the context of an airport like LAX, that's not a small challenge. The new facility is impressive. I don't just mean compared with what it replaces; that's not a very high bar. It's impressive by the standard of what you should expect from what was, before Covid-19, the third-largest air travel market in the world.
Ironically, the fact that airlines took a hit during the pandemic as travelers stayed home helped Delta accelerate its plan at LAX. The fact that there were fewer people in the airport meant it could move ahead with tearing down one of the terminals, with the project now expected to be completed 18 months ahead of schedule.
No one would wish for a global pandemic. Still, it's to Delta's credit that it understood that--sooner or later--the pandemic would pass and the decisions it makes now determine where the company would be when it does.
Now, as people have begun to resume many of the things that have been on pause for the past two years, analysts expect this summer to be the busiest ever for air travel. Fortunately, thanks to Delta's investment in the experience it provides travelers at every step of their journey, it's going to be a lot less stressful for a lot of people.
Mar 30, 2022