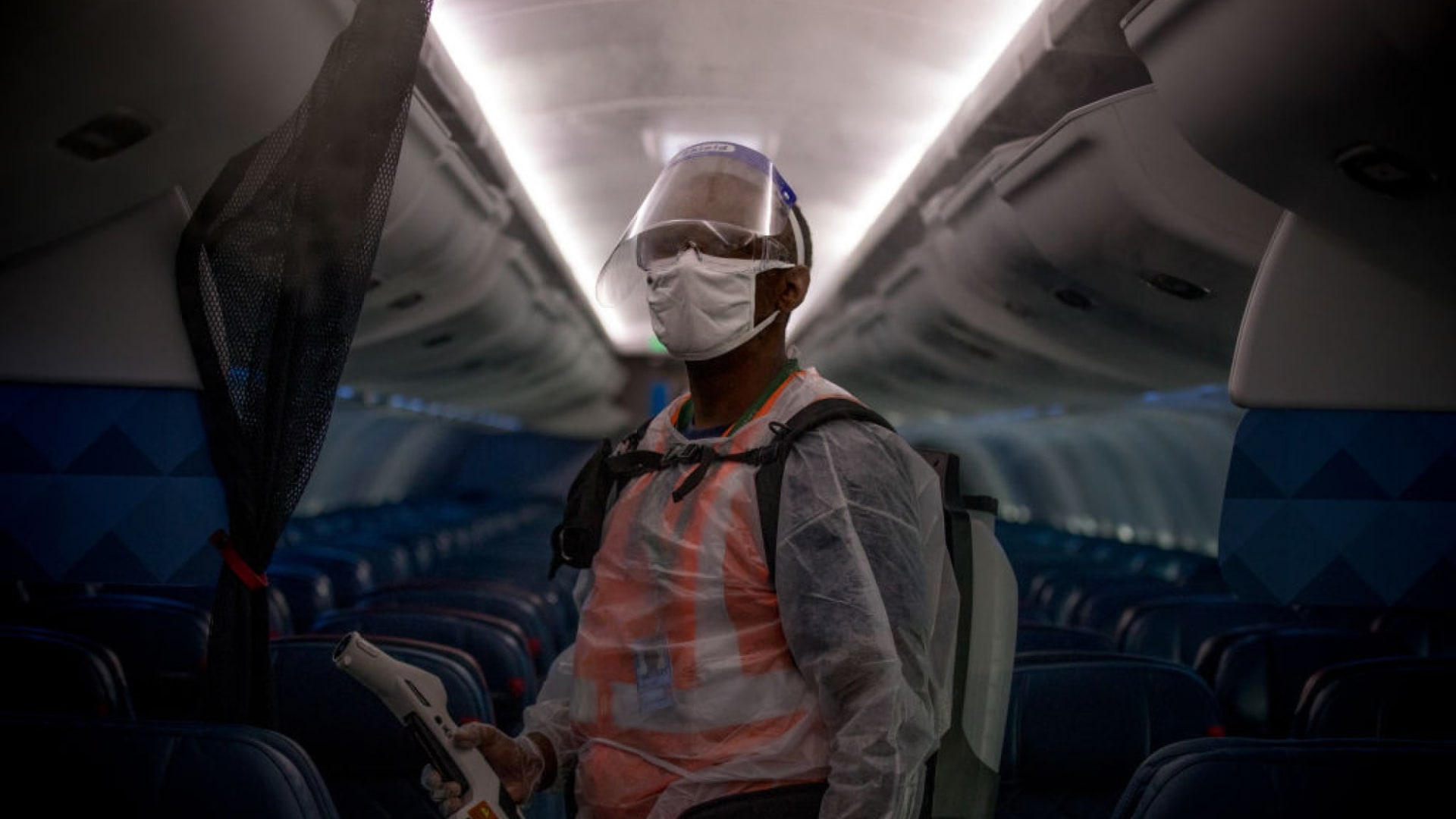 Under normal circumstances, having someone you don't know crammed next to you for a three-hour flight isn't pleasant. During a pandemic, it's even worse.
Over time, however, most of the U.S. airlines slowly lifted the limitations, and now all of them but one have started booking middle seats or will do so in the next few weeks.
The one holdout has been Delta, which will continue blocking the middle seat on flights until sometime in the first half of next year. Specifically, Delta has said it will do so until at least January 6th, which coincides with the end of the holiday travel season.
That's understandable considering that flying an aircraft that is only 60 percent full is very expensive. In fact, Delta reported a loss of $5 billion for the most recent quarter. That type of financial pain isn't sustainable in the long term, but Delta's strategy has been to go above and beyond what other airlines are doing to keep passengers safe.
To make that point, Delta posted the following on its Twitter account and threw some serious shade at the competition.
We'll set aside the part about the haunted house because I'm not entirely sure what that refers to. The second part is pretty clear--Delta is unique in still blocking middle seats on all of its flights.
One of the most interesting things is that while public health officials have said there is some safety benefit to blocking the middle seat, the more important reason for doing it is to restore confidence in air travel. Whether it keeps you significantly safer, it certainly makes you feel better about getting on an airplane, which is a big deal at a time when not many people are doing that. It's an especially big deal heading into the holiday travel season.
And Delta has drawn a hard line on enforcing its safety measures, even imposing a ban on customers who refuse to wear a mask on flights. Delta's CEO, Ed Bastian, recently said that list now contains over 300 individuals.
I don't want to discount the importance of the safety measures--those are obviously important at a time when many areas of the country are starting to see another wave of Covid-19 cases. Bastian told CNBC's Squawk on the Street last week that out of the one billion people who have traveled by air this year, there have been only 44 documented cases of transmission on any airline.
Just as important, however, from the perspective of trying to run a business that involves putting people on airplanes is giving customers confidence that you're doing everything you can to keep them safe, even if you're doing more than is required. Delta's passengers will remember that the company was willing to put their safety and interests before its own profit.
Which means that when things start to return to normal, or when people start traveling again, they'll be more likely to choose an airline that takes care of them. It's really a great lesson in why doing the right thing for your customers, even when it's expensive, is almost always the right thing for your business.
Oct 24, 2020